How Much Is Lester Holt Worth?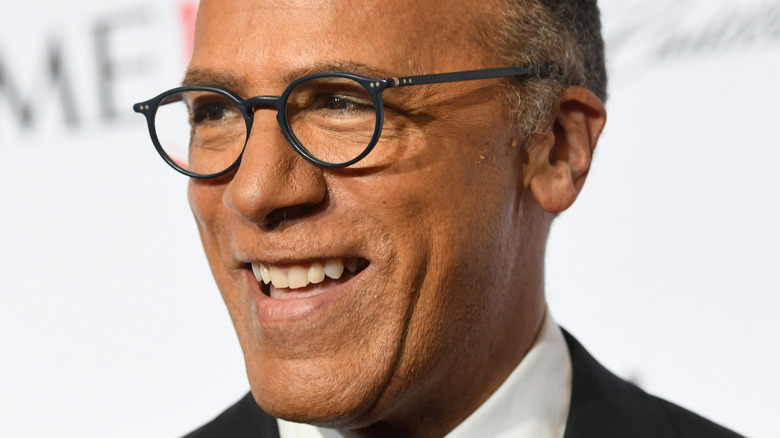 Noam Galai/Getty Images
Lester Holt isn't your average journalist. From starring on hit NBC programs such as "Nightly News" and "Dateline," to moderating key events like presidential debates, Holt has been dubbed the "most-trusted television news personality in America" by a Hollywood Reporter/Morning Consult poll (via NBC News).
Holt's story goes back to Marin County, California, where he was born on an Air Force base on March 8, 1959. However, he was mostly raised in Sacramento up until he left for college. Holt enrolled at California State University, but he dropped out by 1979 to work at a radio station in San Francisco, according to Britannica.
After starting his career, Holt joined CBS as a reporter in New York City in 1981. From there, he rose in the ranks and jumped from station to station around the country until he took the role as a substitute anchor for "Nightly News," as well as the "Today" show. After four years, he was named the "Nightly News" weekend anchor in 2007, which he held until he was promoted to permanent anchor of the weekday show in June 2015, per his bio on NBC News. 
In addition to his compelling reporting on NBC's shows, Holt has even covered the 2008 Beijing Olympic Games, plus he's led a groundbreaking series titled "Justice for All" about criminal justice reform. Holt's hard work has certainly earned him an immense amount of money over the years, and if you keep scrolling, we'll tell you the star's estimated net worth. 
Lester Holt earned his jaw-dropping net worth as a trusted journalist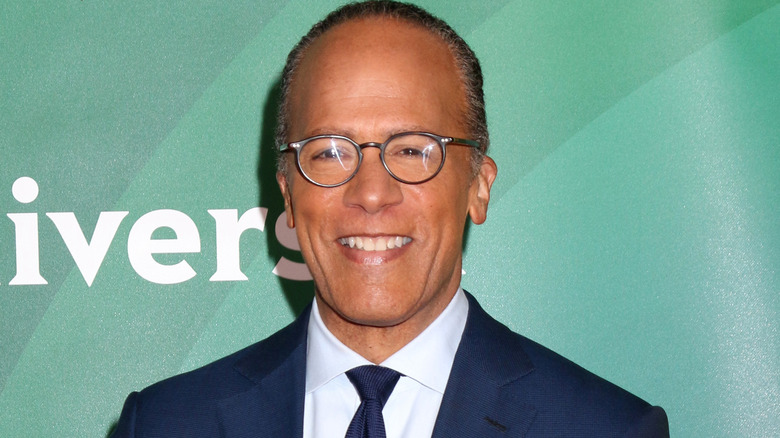 Shutterstock
Thanks to his fascinating, honest, and educational reporting, Lester Holt has prospered as a journalist and news anchor. Not only does his impressive résumé speak for itself, but according to Celebrity Net Worth, Holt's fortune is valued at an estimated $35 million. The website reported he also earns an annual salary of $10 million at NBC.
Holt is widely known for his work as a TV correspondent, and his decades-long run in the business has definitely paid off. He's been recognized for his work, having won one Emmy Award and he's also been nominated for more than a dozen others, per IMDb. Holt — who became the first major African American anchor — is much more than just a journalist, though.
At the time he was making a name for himself in the industry, he took a stab at acting, dabbling in Hollywood in the early 1990s. He made his debut in 1993's "The Fugitive," followed by "Primal Fear" in 1996, and "Chicago Hope" in 1997. Though he's focused the majority of his career on being a news anchor, he has continued acting throughout the years, making one of his latest appearances in "House of Cards" in 2015.
Holt has had a lot of success over the years, and fortunately, he has some advice to share. "Everyone needs to aim high," he said during a panel event in February 2018 (via NBC News). "You have to focus on the prize."