Who Is LaLa Milan?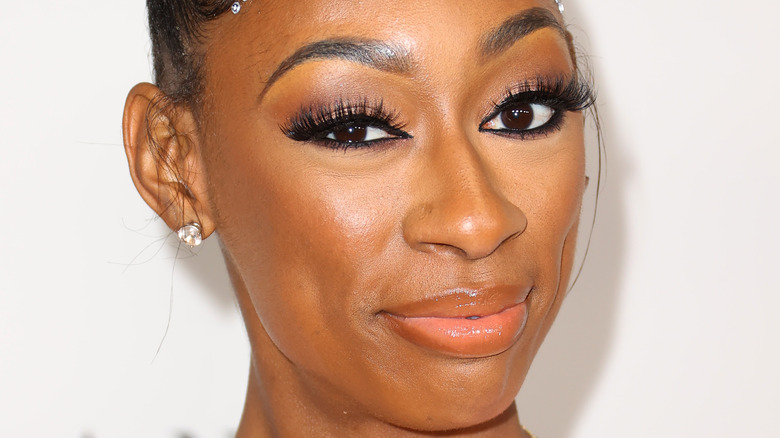 Jc Olivera/Getty Images
Comedian, actor, and social media guru LaLa Milan has made quite the name for herself over the past decade. Born on October 24, 1989, the South Carolina-born star is a woman of many talents.
According to BrandMentions, Milan rose to fame after sharing comedy and parody videos online. Her self-titled YouTube channel, which boasts more than 377,000 subscribers, is still active after six years and helped her become the online sensation she is today. As noted by IMDb, Milan starred in the TV series "Boomerang" as Tia Reid between 2019 and 2020 and appeared in an episode of "A Black Lady Sketch Show."
As of this writing, Milan has 3.4 million Instagram followers and keeps her fans up to date with what's going on in her world on a regular basis. However, before becoming a famous face, she had a job that was completely different from comedy. Keep reading to find out what.
LaLa Milan used to work in insurance before fame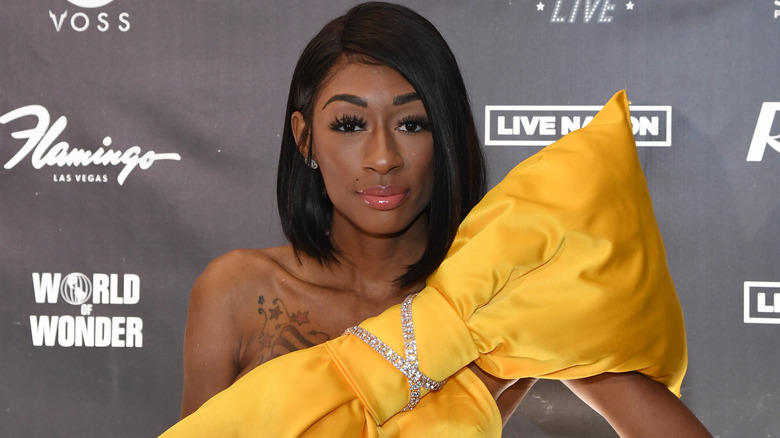 Ethan Miller/Getty Images
Before gaining millions of social media followers, LaLa Milan worked in insurance. In a 2021 interview with Ozy, she opened up about how she created content while working her 9-to-5. "I was absolutely in insurance; Allstate to be exact. I've always been me. So, with that being said, I've always just been apparently naturally funny," she said, adding, "So, being on a job, having extra time when a boss is out playing golf or networking, I was like, 'You know what? I am going to go ahead and create some fun for myself in the office.'"
"At that time, social media was fairly new, so I would prop up my phone and just create content from there. Next thing you know, people started requesting to book me and stuff," Milan continued. "I was like, 'I'm making more money on these bookings than I am biweekly at this job.' I was just like, 'I got to go ahead and chase my dream real quick to be an entertainer,' and that's what I did."
Milan explained it took two years for her comedy career to take off and admits you don't see that type of "growth" today, as launching yourself on social media appears to be the norm. As previously reported by Stars Offline, she is worth an impressive $1.3 million as of May 2020.