Who Is Mark Wahlberg's Father?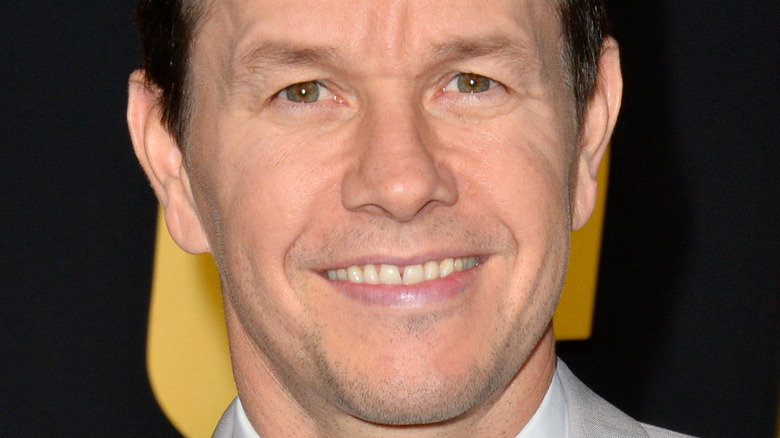 Shutterstock
Mark Wahlberg has been a Hollywood mainstay for more than three decades. First with New Kids on the Block and then as an actor and producer, Mark has been one of the most famous people in Hollywood. Before he was an actor, he and his eight siblings — Donnie, Paul, Robert, Jim, Arthur, Tracey, Michelle, and Debbie — grew up in the Boston suburb of Dorchester with their parents, Alma and Donald, per People.
Mark's mother, Alma, passed away in April 2021 after a battle with dementia. She was 78 years old. Mark took to his Instagram account to post a tribute to his late mother with a throwback photo of himself, his wife Rhea, and their four kids sitting on a couch with Alma. He captioned it, "Miss you, grandma."
Fans of Mark and his equally famous brother Donnie got to know their mom through their popular reality show, "Wahlburgers," which aired on A&E from 2014 to 2019. However, no one really knows much about Mark's dad. His parents divorced when Mark was 10, after 17 years of marriage and nine children.
In a 2014 interview with Esquire, Mark said, "I was close to my dad because I was the youngest, so even before I was in school I was spending time with my dad." To get to know Mark Wahlberg's dad better, keep reading.
Donald Wahlberg, Sr. was a delivery driver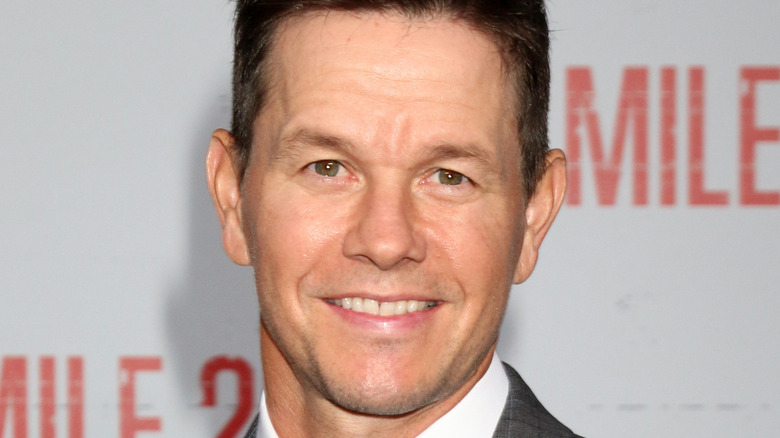 Shutterstock
Donald Edmond Wahlberg Sr. was a Korean War veteran and member of Teamsters Local 25, per his obituary in the Boston Herald. The father of nine passed away in 2008. In the Esquire interview, Mark Wahlberg remarked about being closer to his dad because he is the youngest of his siblings. He said, "I would go to work with him when he drove his truck and delivered to all the schools. You know, both my parents worked very hard to put food on the table, so we didn't get the kind of time that I would have liked with him, especially when they got divorced."
Mark, Donnie, and their siblings grew up very poor, but Mark said they didn't realize that until they were grown-up and noticed they didn't have some of the things other kids did, per Esquire.
At Donald Sr.'s funeral, the pews were filled with his children, grandchildren, and great-grandchildren. Donnie Wahlberg said in his eulogy, "My dad was always wondering if he did a good job as a parent. Looking at the front row here, I think he'd be pretty proud," per the Boston Herald.
However, for a glimpse into who Mark's father really was, we just have to look to a comment made by one of the mourners at his funeral: "He never hung up the phone or never said goodbye without saying 'I love you.'"