Juice WRLD's Net Worth: How Much Was The Rapper Worth When He Died?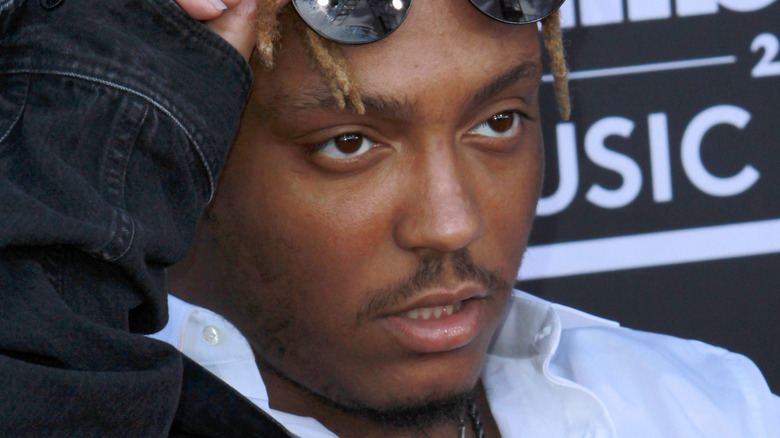 Shutterstock
Despite his promising talent, rapper Juice WRLD, real name: Jarad Anthony Higgins, suffered an unimaginable fate, cutting his time in the limelight short. He first gained notoriety by releasing his music on SoundCloud before he was signed a $3 million record deal with Interscope Records in 2018, according to GQ. He was on the up and up with his hits "Lucid Dreams" and "All Girls Are the Same" topping the charts, but when he was just at the precipice of greatness, his chutzpah was no match for his struggles with drug addiction.
Although he'd been candid about dealing with substance abuse, fans were floored to learn he died of an accidental overdose on December 8, 2019, just days after his 21st birthday, per NPR. After touching down from a private plane into Chicago's Midway International Airport, the rapper suffered a seizure before he was transported to a local hospital and was pronounced dead.
"The announcement that the rapper had oxycodone, an opioid that is a pain killer, and codeine in his system follows initial reports that a federal agent who was at the airport to search the plane administered the opioid antidote Narcan to the performer after he'd gone into convulsions," the Associated Press reported at the time.
Although his life on earth was ended far too soon, he left quite a legacy and an impressive net worth. Keep scrolling to see how much Juice WRLD was worth at his time of death.
Juice WRLD is still worth millions after death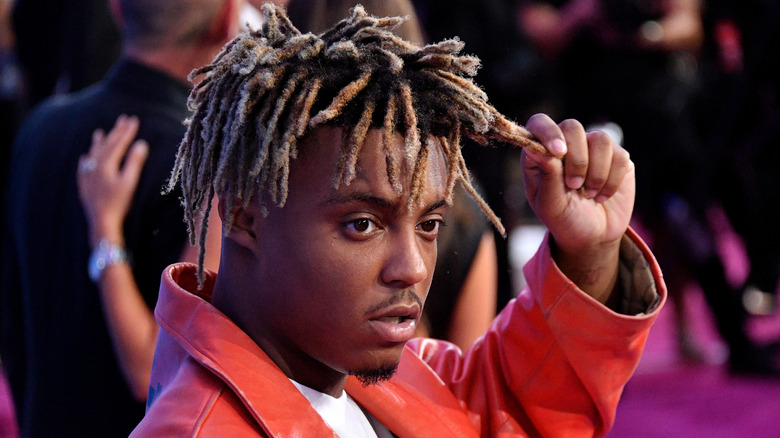 Dia Dipasupil/Getty Images
Prior to Juice WRLD's untimely death, the rapper was set to be one of the next greats with an envious net worth. Although he never got to achieve his true potential, he was worth an impressive $4 million when he died just three years after being discovered, according to Celebrity Net Worth. Additionally, his estate earned $15 million from various royalty streams, plus other sources of revenue, in the 12 months following his death, making him one of the highest-paid deceased celebrities during that time.
Despite all that the young talent had ahead of him, he recognized that drugs could be his downfall in a 2018 interview with The New York Times. "I smoke weed, and every now and then I slip up and do something that's poor judgment," he told the outlet. "I have a lot going for me, I recognize it's a lot of big things, a lot of big looks. I want to be there, and you don't have to overdose to not be there."
Shedding more light on his struggles in a radio interview at the time, he said drugs can, "separate a person's soul from their body even more, 'cause your mind could be telling you 'f**k no'...but your body is dependent... It can tear you apart." Despite his tragic ending, Juice WRLD and his story will never be forgotten.
If you or anyone you know is struggling with addiction issues, help is available. Visit the Substance Abuse and Mental Health Services Administration website or contact SAMHSA's National Helpline at 1-800-662-HELP (4357).