The Truth About Juice WRLD's Girlfriend Ally Lotti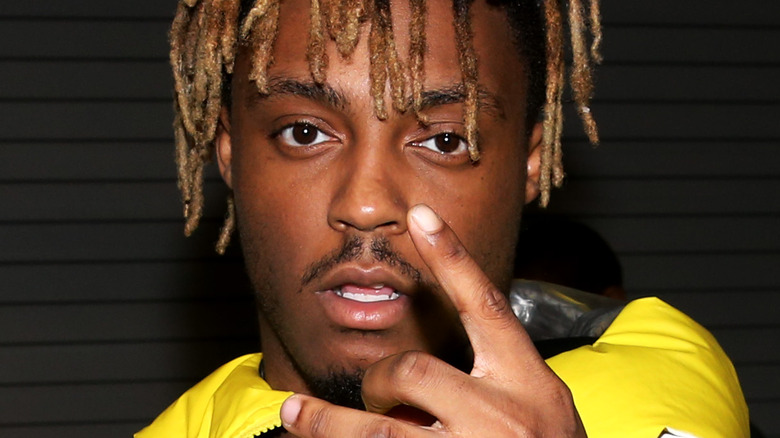 Bennett Raglin/Getty Images
It's been nearly two years since rapper Juice WRLD died in December 2019 following an accidental drug overdose, and there's no doubt his girlfriend, Ally Lotti, still feels the weight of his loss.
On the one-year anniversary of his death, Lotti shared a video of the two in each other's arms via Instagram, with the caption, "No way can I write anything [right now]. I feel each minutes of the past days [and] tonight like a movie from before, feeling every emotion." She continued, "I remember you told me to go back and watch this if I ever miss you ... you sang me this to me for weeks, my king."
Opening up about their relationship, she shared a series of now-deleted tweets revealing they experienced several miscarriages, which she called, "one of the many secrets I've dealt [with] alone," per People. Sharing photos of the late artist cradling her stomach, she wrote, "It's all he wanted," adding, "We worked a lot and it took a [toll] on my body I was always sick. Three miscarriages and after he passed away one more due to stress ... one of the first [people] to call me after he passed was my OB/GYN."
Revealing how she's been holding up since his death, she wrote, "To this day, I cannot get on a plane or hear sirens — tooo triggering," later adding, "I remember these moments minute by minute — last [year] feels like mins away." Keep scrolling for more details about Ally Lotti.
Juice WRLD was head over heels for Ally Lotti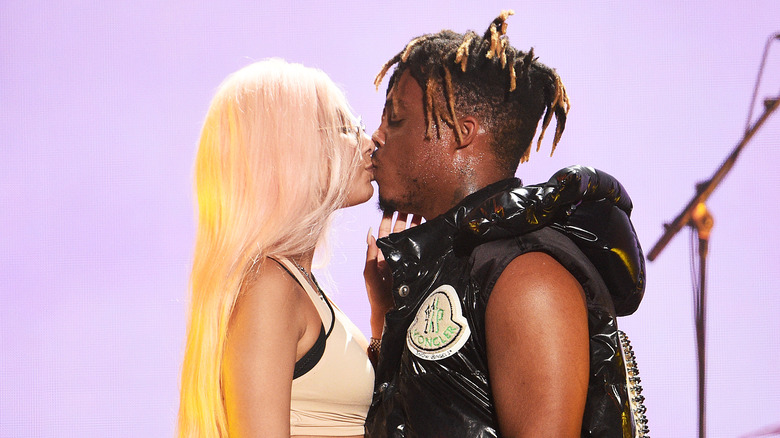 Kevin Mazur/Getty Images
Ahead of Juice WRLD's untimely death, the artist let it be known how madly in love he was with Ally Lotti despite their six-year age difference. "All my homies be like: 'What you doing with a girlfriend? You got all this stuff going on. I love her, though. I can admit and say that I have feelings," he told The New York Times in 2018. 
Just months before Juice WRLD's overdose, he took to Twitter to apologize to his girlfriend for his drug use. "Bae I'm sorry I be tweaking, you've put up with more than [people] know, I know I be scaring you, f**k Codeine I'm done," he wrote in July 2019. "I love you and I'm letting it be known publicly that ain't s**t f**king up the real love I found. Learn from this everyone. Addiction kills all but you can overcome."
Although his promise was sadly broken, Ally appears to be trying to move forward following his loss. These days she's an ambassador for Savage X Fenty and she loves to share a sexy post from time to time, however, after a Twitter hiatus, she shared how she still yearns for the late rapper. "I thought I knew my strength. J knew I'd always fight for him, put my life on the line for him [and] only J knew I'd make it this far," she wrote on May 16. "He's made me the strongest person. Not one person will ever compare to me, he knew that [and] that's why I'm here."
If you or anyone you know is struggling with addiction issues, help is available. Visit the Substance Abuse and Mental Health Services Administration website or contact SAMHSA's National Helpline at 1-800-662-HELP (4357).