Everything We Know About Ariana Grande And Dalton Gomez's Secret Wedding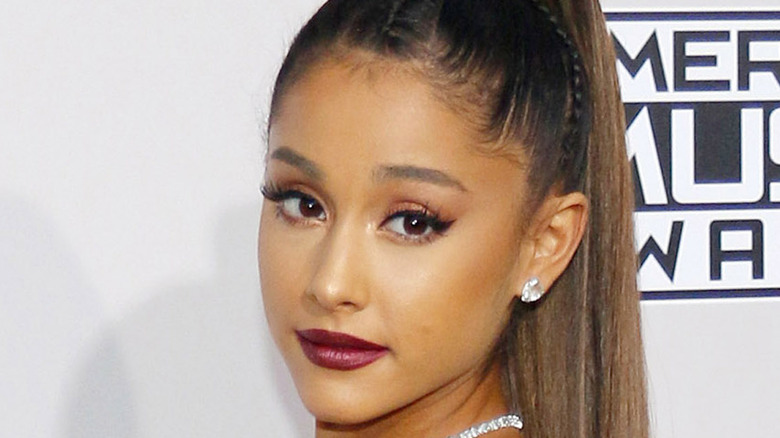 Shutterstock
Ariana Grande is a married woman! She and real estate agent Dalton Gomez have officially tied the knot, her rep told People on May 17. She and Gomez have been together since January 2019, per People, and got engaged in December 2020.
Grande's relationship with Gomez is her first since her whirlwind romance with (and engagement to) "Saturday Night Live" actor-comedian Pete Davidson, which ended in 2018. A source close to Grande told People in December that the singer didn't want to have another public relationship, saying, "... she is trying to keep this one quiet, but she seems very happy with Dalton." According to Us Weekly, the two met when Gomez sold her a home.
The pandemic appears to have been the perfect way for Grande and Gomez to get to know each other. There's nothing like spending 24/7 together to make or break a relationship. Over the months, Grande has slowly been revealing the seriousness of her relationship with Gomez, posting sweet photos of the two together. In August, Grande shared a tribute to Gomez on her Instagram, writing, "HBD to my baby my best friend my fav part of all the days
I love u."
Keep reading for everything we know so far about Ariana Grande's wedding.
Ariana Grande and Dalton Gomez's wedding was an 'intimate' affair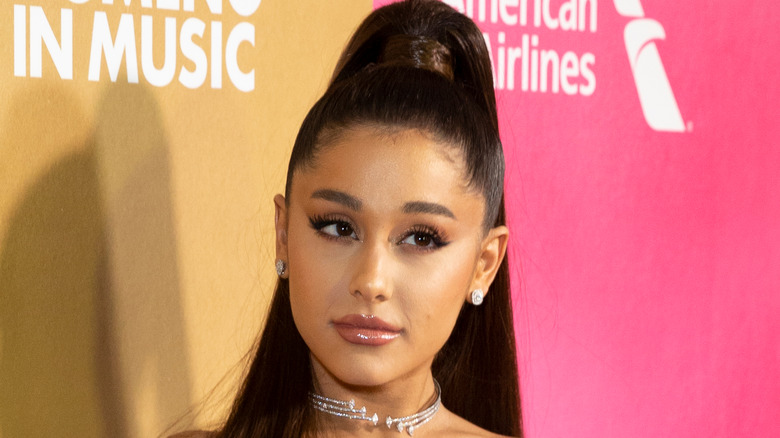 Shutterstock
Ariana Grande's rep confirmed the nuptials to People, saying, "They got married. It was tiny and intimate — less than 20 people. The room was so happy and full of love. The couple and both families couldn't be happier."
TMZ confirmed that the two married over the weekend of May 16 at Grande's $6.75 million Montecito, California home, which she bought from Ellen DeGeneres in June. (This doesn't seem to be the same house Gomez sold her.) There was no traditional ceremony and that Grande and Dalton Gomez said "I do" very informally. Additionally, it isn't clear (yet) whether their wedding was super planned or something they decided to do rather impulsively — all we know is, they kept the details hush-hush, and fans are certainly surprised.
Gomez even got the seal of approval from Grande's family. Around the time of their engagement, a source told People, "Ari's family is very happy. Everyone loves Dalton. He is great for Ari. This phase of her life has been very quiet and uneventful in a good way. They are very happy that she is marrying Dalton."