Emma Watson Has Something To Say About Recent Engagement Rumors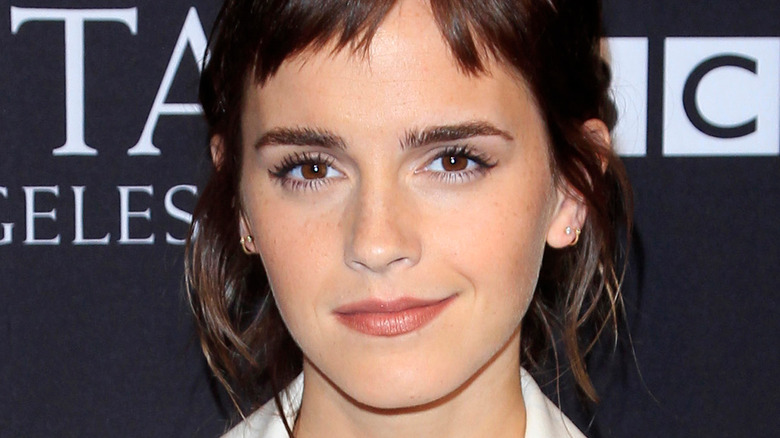 Shutterstock
Emma Watson has broken her silence on dormant-gate! The actor — who has been working in the industry since she was 11, debuting in 2001's "Harry Potter and the Sorcerer's Stone" — has not had a movie release since 2019's critically acclaimed "Little Women," per her IMDb. In February 2021, the Daily Mail, one of the first to report on the relatively slower pace of Watson's career, published confirmation from Watson's own publicist that the star's gig plate was "dormant" for the time being and that she was "not taking on new commitments."
It seems too coincidental that Watson's Instagram page's bio changed sometime in 2020 to read, "Emma's official Instagram page is currently dormant and is not being updated." (Her last Instagram post was dated June 2020.) Could that have been a self-referential nod to her career, as well? Manager Jason Weinberg denied this to Entertainment Weekly shortly after the Daily Mail's story. "Emma's social media accounts are dormant but her career isn't," he told EW in February.
As the Daily Mail further reported, Watson's personal life was allegedly behind her choice to "step back from the limelight" so as to focus on her relationship with her rumored fiancé and former cannabis entrepreneur Leo Robinton.
So what light has the private star now shed on her alleged relationship and supposedly inert career ? Keep reading for the answer!
Emma Watson says she will share engagement news when she has it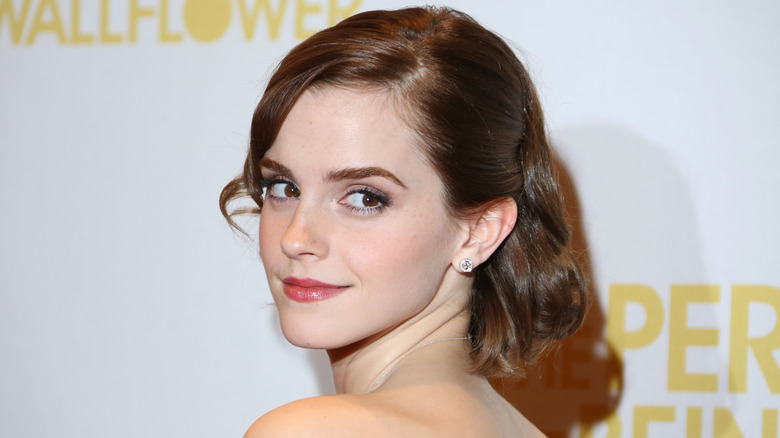 Shutterstock
After self-professing to be "dormant" on social media, actor Emma Watson resurfaced in May 2021 to make an announcement on — where else? — Twitter. After not tweeting since August 2020, Watson's four-part tweet series broke it down, opening with, "Dear Fans, Rumours about whether I'm engaged or not, or whether my career is 'dormant or not' are ways to create clicks each time they are revealed to be true or untrue." 
The actor also promised her 29.1 million followers that she will share news "if I have news," no doubts referencing the February speculation that she had gotten engaged to rumored boyfriend Leo Robinton after being spotted with him wearing a sparkly ring on that finger, Hollywood Life reported. The two, per Elle, have been linked ever since late 2019 when they were photographed publicly lip-locked. 
Sidestepping those other rumors that her career has stalled, as per the Daily Mail, Watson clarified on the platform that, "no news from me just means I'm quietly spending the pandemic the way most people are – failing to make sourdough bread (!), caring for my loved ones and doing my best not to spread a virus that is still affecting so many people." That makes sense to us!