Celeb-Opened And Run Schools That Have Suffered Scandals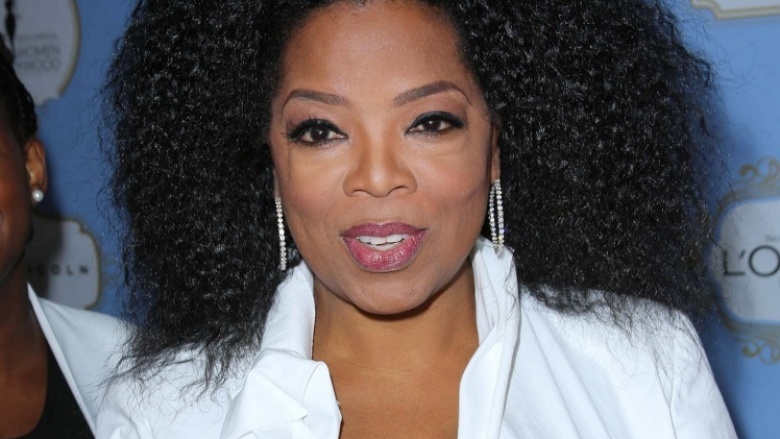 When celebs say they're going to build a school, two emotions run through our hearts. One is a feeling of joy, because these people who have gained so much have decided to use their names and money to give something back to society. The other emotion is a feeling of dread, as we hold our breath waiting for something bad to happen. You may think we're just being pessimistic, but the celebs and their schools on this list more than justify our fears...
Will and Jada Pinkett Smith: New Village Leadership Academy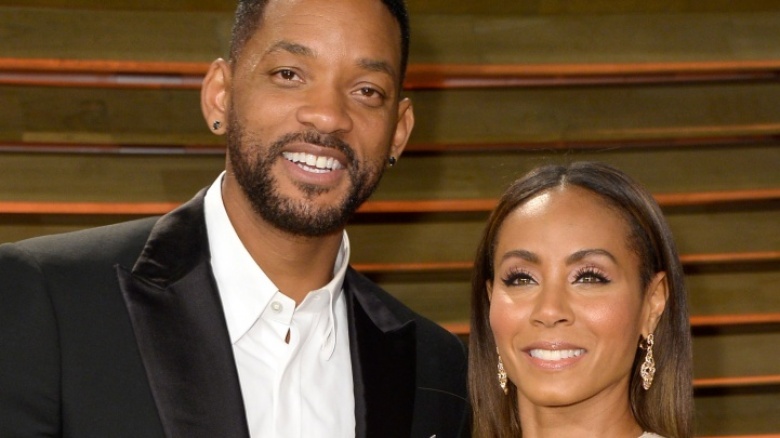 Getty Images
Will and Jada Pinkett Smith's New Village Leadership Academy had scandal written all over it even before it opened in 2008. Although these self-professed potentates of education claimed that the school would use study and education methods pioneered by several schools, such as Montessori Schools and the Bruner method, one particular methodology stood out: Study Technology.
In case you haven't heard of it, Study Technology is a teaching method that addresses three barriers that cause students to feel bored and frustrated, which in turn interfere with student learning. This methodology was also pioneered by L. Ron Hubbard, the founder of Hollywood's religion of choice: Scientology. Despite the fact that the Smiths incorporated this methodology into their teaching philosophy, and that one of their students was Suri Cruise, daughter of Scientology poster-boy Tom Cruise, they adamantly denied that New Village Leadership Academy was a Scientology school. It probably didn't help that their Director of Learning, Director of Qualifications, Artistic Director and several other teachers were Scientologists too. According to Newsone.com, the school officially closed its doors in June 2013 for "undisclosed" reasons. But even without the Scientology ties, people had to know that this was a bad idea from the get-go. As nice as Will and Jada Pinkett seem to be, they also spawned Jaden and Willow Smith. Would you really want the people who birthed these two weirdos in charge of your child's education? Neither would we.
Donald Trump: Trump University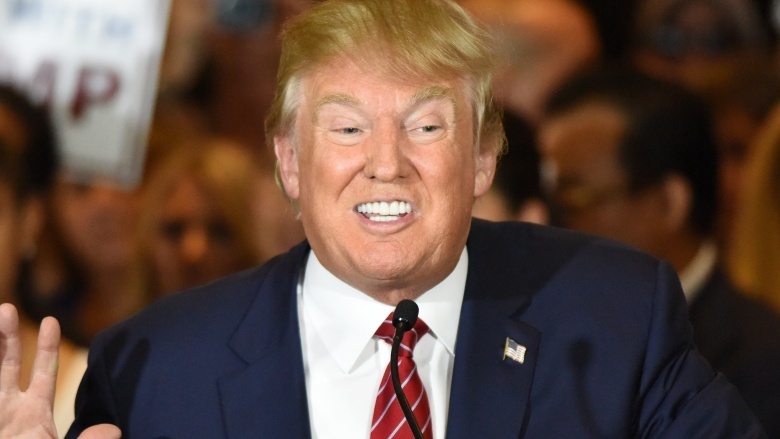 Who could have guessed that an educational program conceived by Donald Trump was a bad idea? Founded in 2005, Trump University, otherwise known as the Trump Entrepreneur Initiative, was a for-profit educational program—which is always a good sign. It drew in students with the hopes of learning how Trump made his fortune from the man himself. The program offered courses like asset management, real estate, and wealth creation, to name a few. According to reports, it also charged tuitions ranging from $1,500 to $35,000 depending on the class. Unsurprisingly, there were a few problems with this mecca to enlightenment.
First, Trump was never involved with any of the seminars, which we must admit may actually be the program's biggest asset. Second, it was never accredited, so despite the fact that it was billed as a "university," students never earned college credit. And third, students spent a lot, but never learned much. Numerous former students have said that the so-called mentors in the program did nothing more than pressure them to spend more money on more programs, which appear to be no different than the average self-help seminar. This resulted in nothing more than massive debt for some of the students. Trump U (whose mascot was probably the Fighting Toupees) caught the attention of the New York Department of Education in 2010, and the state's Attorney General filed a lawsuit against the enterprise in 2013. In 2014, Trump was found personally liable for his program's actions. And he seems like such a stand-up guy too.
Deion Sanders: Prime Prep Academy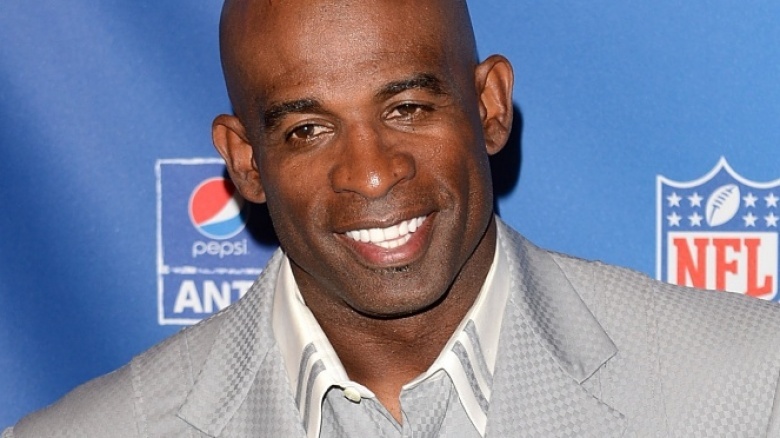 Getty Images
When you hear the name of a football player, do you think academic excellence? We thought not. This is probably why none of us should be surprised by the failure of Deion Sanders' Prime Prep Academy. We want to believe that the charter school was probably founded with good intentions. Sanders was a star athlete in two sports who probably wanted to give something back in return for all the fortune he received during his athletic career. So in 2012, he began a school that purported to provide every student with a free laptop, according to an article in the Dallas Observer. But all did not go well for the academy, which at its height had three campuses.
There were some problems with Sanders himself, who acted as football coach for the school. He was fired as coach more than once, and there are allegations that he choked fellow employees. Then there were the problems with the school itself. At one point, hundreds of the free laptops disappeared, students left during the middle of classes, and it was ranked the worst of 1,000 schools in all of North Texas. Prime Prep also had its share of financial problems, like not paying health insurance premiums, not paying into the retirement system, not paying underemployment insurance, and not paying the IRS, and we all know how they feel about not getting paid. There were even suspicions of behind-the-scenes criminal activity, according to the Dallas Morning News.
By January 2015, the school reportedly had $60,000 in funds, but $710,000 worth of debt, some of which was money the school owed to its employees. As you can imagine, the school closed shortly thereafter. It's a shame for the 1,100 or so students who went there. But when a school bears the name of an athlete's on-field nickname, it can't really bode well for the school. Just think: would you want to attend William Perry's "The Fridge" University? But for the time it existed, Prime Prep probably did wonders for Sanders' ego—which was probably part of the plan all along.
Oprah Winfrey: Oprah Winfrey Leadership Academy for Girls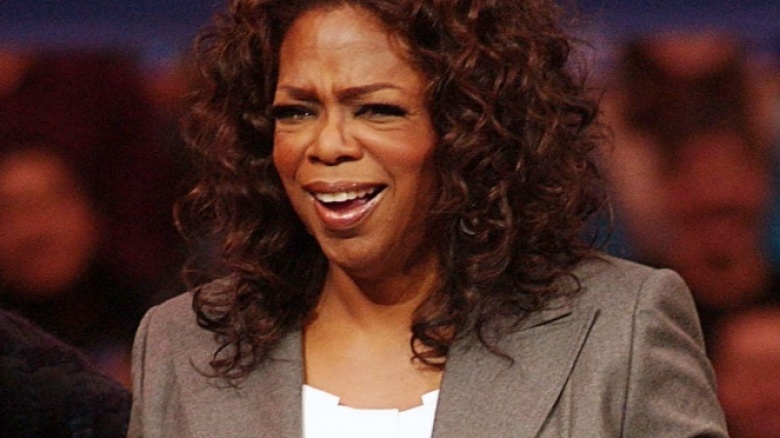 In the case of Oprah Winfrey Leadership Academy for Girls, we're willing to accept that this may be a case of bad things happening under the name of a good person. Oprah Winfrey founded her boarding school in 2007 with the hopes of helping impoverished yet academically gifted girls near Johannesburg, South Africa, reach their full potential and possibly make a difference in the world. The school serves grades 8-12, and in addition to an academic education, the school also has the girls participate in building houses for the less fortunate, visit orphans, make breast cancer awareness ribbons, and other charitable activities. Unfortunately, the school does not have a spotless record.
First of all, according to a Newsweek article, this school boasted beds with high thread-count sheets, a yoga studio, a beauty salon, and a movie theater, which is all a bit extravagant for an ordinary school, let alone a school in an impoverished region. Some critics of the school also took issue with the fact that the majority of the school's student are black, but since the school is in Africa, should this really be so shocking? But the greatest scandal that the school suffered was when allegations arose of a female staff member sexually and physically abusing students.
To Oprah's credit though, she didn't try to hide any of this. Instead, Oprah went to the school and not only personally apologised to the parents of the affected students, she made sure the guilty parties were put behind bars. She basically handled things "like a boss." Some of these other celebs could learn a thing or two from Oprah, since of all the schools on this list, hers is one of the few that still operates.
Madonna: Raising Malawi Academy for Girls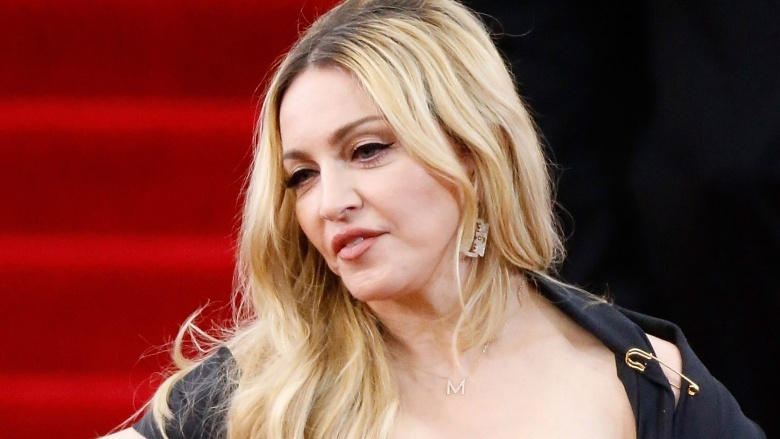 Getty Images
It would be nice to think that Madonna's plan to build schools in Malawi was the one thing she did that had nothing controversial connected to it. But unfortunately, that's not the case. Begun in 2006, Madonna hoped this project of hers would help the country's one million-plus orphans, but plans were scrapped in 2010 following the resignation of the headmistress and an audit by the Global Philanthropy Group. According to an article in The New York Times, at that time, about $3.8 million of the projects funds had been spent, yet ground had not been broken for a single school. Later, the project managed to regroup and partnered with buildOn, and by 2010, they managed to complete ten schools six months ahead of the projected 18-month schedule.
However, this success met with criticism as well, as in 2013, Malawi Education Minister Eunice Kazembe said that Madonna did not build schools, but, "classrooms at existing schools." Kazembe went on to say that Madonna "promised an academy and we agreed on standards but she just changed her mind on the project without consulting us." And according to the Daily Maverick, Madonna found the Malawian government's criticism annoying and seemed to think that they should just accept whatever charity she deigns to send their way. But we're pretty sure that Madonna brought some of the misfortune on herself. She announced her plans to build these schools around the same time she adopted her Malawian son, David. And by adopt, we mean she just took him and filled out a the forms later. It's possible this was all meant to distract from that move in the first place—which it did.
Milton Snavely Hershey: Milton Hershey School
Getty Images
Despite having the name Hershey, the Milton Hershey School has probably never been a sweet place to attend classes. Originally, Milton Snavely Hershey, the founder of the Hershey Chocolate Company, began his school in 1909 to provide impoverished children with an education from grades K through 12—just so long as the impoverished children were healthy, white males. The school eased the race restriction in 1970, and it began to allow female students in 1976. But despite its leaps in progress, it has not completely avoided controversy.
According to Philly.com, the school has had to fire employees for having sex with students in 2006, 2007, 2010, and 2011. In the 2011 case, the guilty party was found to have 700 images and 40 videos of child pornography. Also in December 2011, the school denied enrollment to an HIV-positive student. The school later apologized and invited the student back to the school in September 2012, if he still wished to attend. Of course, this change of heart came after a lawsuit that cost the school $700,000.
And to top that all off, the school has been said to have driven one of its students, a 14-year-old girl suffering from depression, to suicide. According to Huffington Post, the student in question was an honor student, a school volunteer, and an athlete, among other things, and the form of depression she suffered was treatable, and she had been making improvements with the help of her therapist. Yet, because of school policies, she was not allowed to graduate the eighth grade with her friends, which allegedly drove her to hang herself. And these are just some of the highlights of this esteemed school's glowing record, which continues to operate. So make sure to get your kid's application forms in order...
Greg Mortenson: Central Asia Institute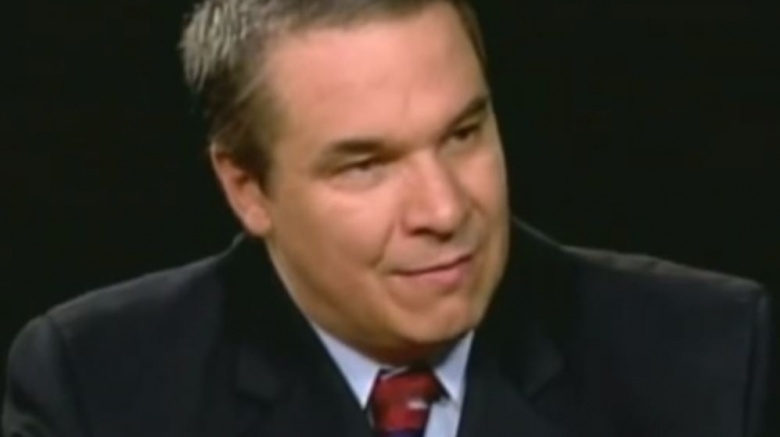 Of all the celebrity school scandals out there, this one probably rocked the average person the hardest because so many people became financially and emotionally invested in it. Humanitarian and author Greg Mortenson became a hero when he claimed to have built, via his Central Asia Institute, over one hundred schools with the hopes of educating girls in remote, Taliban-controlled areas of Afghanistan and Pakistan. People primarily learned of his exploits from his memoir, Three Cups of Tea: One Man's Mission to Promote Peace...One School at a Time, which remained on the New York Times bestseller list for nonfiction from 2007 to 2011, spending three of those years in the number one position. Selling more than 4 million copies and becoming required reading for service men and woman sent to Afghanistan, the book rocketed Mortenson to fame and celebrity status, and it probably put a nice chunk of change in his pocket too.
But around the peak of his book's popularity, people began to question Mortenson's credibility, particularly 60 Minutes and author Jon Krakauer, a Central Asia Institute supporter. On an April 2011 episode of 60 Minutes, Krakauer revealed that Mortenson's memoir contains pieces of information that are either exaggerated or fabricated, such as his stumbling into a village where he was nursed back to health and promising to build a school there in gratitude. Oddly enough, some of Krakauer's claims are supported by an article written by Mortenson for The American Himalayan Foundation. Also, 60 Minutes found that his tale of abduction by the Taliban is completely false, and a significant number of the schools his charity claims to have built have either been abandoned or do not exist at all. His charity's financial records have been deemed a bit shady too.
Of course, Mortenson denies all of this, but these claims and his dodging reporters about the issues seem to suggest otherwise. And while his actions have done some good in raising awareness for lack of education for children in this area, the three cups of bull that came with it could easily undo all of it.