The Real Meaning Behind 'Monsters' By All Time Low Ft. Blackbear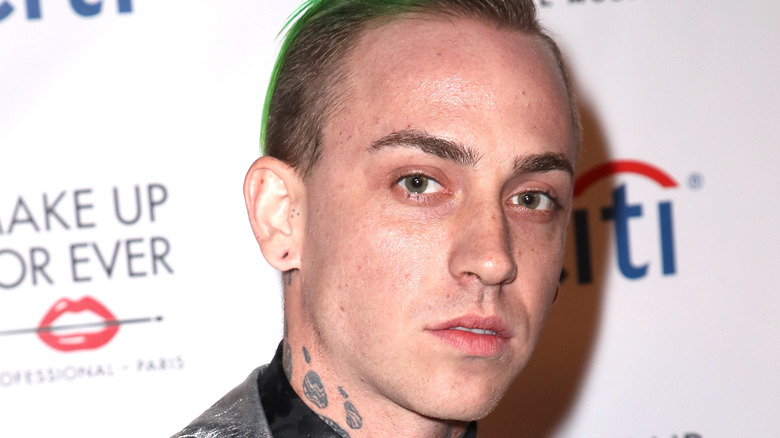 David Livingston/Getty Images
If you listen to the band "All Time Low," there's a good chance you've rocked out to the song "Monsters" once or twice (or more). As the story goes, producer and co-writer Andrew Goldstein sent the unfinished track to Matthew Tyler Musto (who goes by the stage name Blackbear and can be seen above) for a potential guest feature, per Billboard. As soon as he "heard the catchy guitar line," as Blackbear recalled, the rest was history. "It was new and nostalgic at the same time," Blackbear said. "I've always been a huge fan of All Time Low, so [to be on a record of theirs] is a dream come true."
Released in April 2020, "Monsters" took off on the charts, and the big-wigs were thrilled. "Radio station to radio station, we were surprised by the guys who jumped in early — the guys who thought they'd never play All Time Low," Elektra Music Group co-president Mike Easterlin told Billboard. "Especially 15 years into their career. Then to see it really start to stream, and then to see the thing start to call out in research...it was like, this is really happening." 
In September 2020, "Monsters" became the group's No. 1 on the Alternative Airplay chart (or any chart, per Billboard) and it spent 18 non-consecutive weeks there. Fans clearly love "Monsters," but you might be curious as to what the lyrics really mean. Keep reading for more.
"Monsters" is about a relationship that should end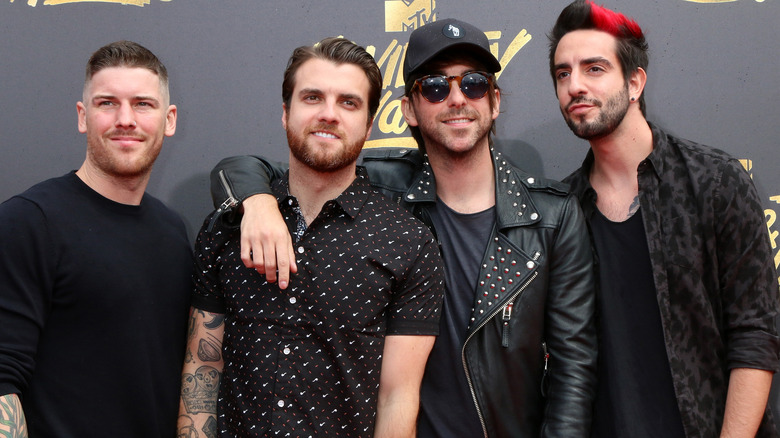 Shutterstock
According to Genius, All Time Low's "Monsters" is about "a toxic person who you just can't let go [of]." The singer doesn't blame the person, and instead sings lines of "self-doubt," per Genius. The song details a relationship the person just can't close the door on, despite everything else crumbling around them. And its lyrics certainly attest to that. Lead vocalist Alex Gaskarth sings, "I'm wondering, why do all the monsters come out at night? / Why do we sleep where we want to hide? / Why do I run back to you, like I don't mind if you f*** up my life?" It's obvious that he keeps going back to this person even if the relationship is seemingly on the outs.
"Monsters" was supposed to have a music video, but according to Genius, COVID-19 derailed those plans. The band released a lyric video that seems to be a hit with fans — it's racked up more than eight million views since its release in April 2020. In December 2020, the band released another version of the song with Demo Lovato. "Demi's been a friend for a long time and we're really excited that she was down to lend her absolutely incredible voice to this song as we reimagine it," Gaskarth said of the collaboration, per NME. "And continue to celebrate all the ways it's connecting with fans around the world."