Here's How Much Justin Bieber Is Really Worth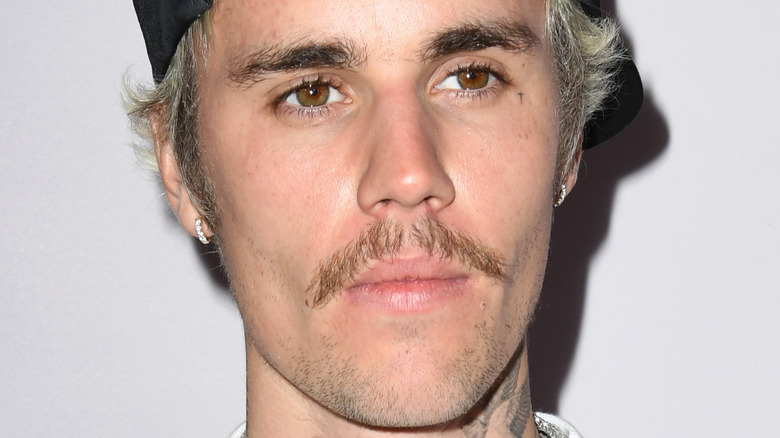 Jon Kopaloff/Getty Images
While teenagers these days are making big bucks on TikTok, Justin Bieber is the original social media rags-to-riches story. The hugely successful Canadian-born artist started out on YouTube at 12, posting performances for friends and relatives, per Celebrity Net Worth. However, it wasn't until Bieber covered Ne-Yo's "So Sick" in 2007 that he was discovered by record executive Scooter Braun and invited to record a few demos in Atlanta. Within a week of moving, Bieber began working with R&B star Usher, and shortly after, signed with his label. 
In 2010, Bieber released his debut studio album "My World" — which in two months sold over a million copies in the U.S, per Success Bug. It was also the first debut album to have four singles ("One Time," "One Less Lonely Girl", "Love Me," and "Favorite Girl") on the Billboard Top 40 before its release. Even to this day, "My World" remains popular, having been certified platinum a total of five times.
Following the success of "My World," the then-15-year-old released an extended version of the album, aptly called "My World 2.0." The album not only hit number one on the Billboard 200 list just after its debut, but also sold 700,000 copies within three weeks. A feat which hadn't been achieved by someone Bieber's age since Stevie Wonder in 1963.
While child stars and teen celebs' careers are often short-lived, Bieber's career has matured as much as the young artist himself, having earned hundreds of millions of dollars in the past 12 years.
Justin Bieber recently dropped $25.8 million on a new home with wife Hailey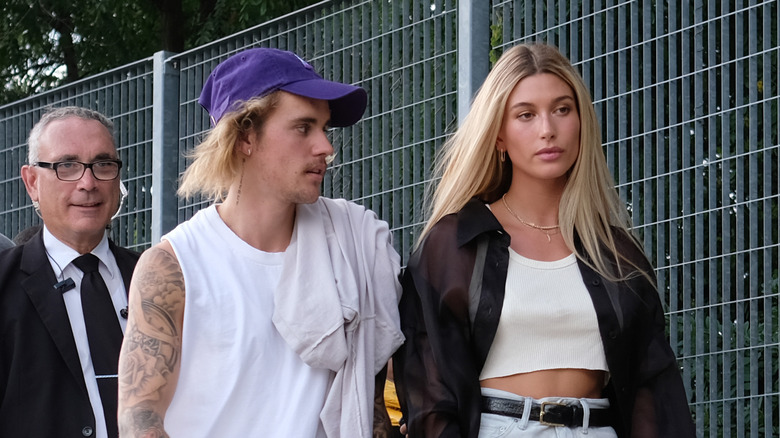 Nicholas Hunt/Getty Images
They don't call it "Bieber Fever" for nothing. Since hitting the music scene at 15, Justin Bieber has dabbled in a plethora of lucrative projects and collaborations that saw his earnings skyrocket. Bieber scored his own movie deal in 2011 with the 3D biopic, "Never Say Never," giving fans the opportunity to see him "in concert." The film reeled in $12.4 million on its first day and eventually grossed over $98 million worldwide, per Cheat Sheet.
The singer also landed huge endorsement deals with Proactiv, Beats by Dre, Walmart, and Adidas ... not to mention his iconic and almost coming-of-age Calvin Klein campaign. Bieber has even given "Beliebers" a whiff of his favorite scent with several fragrance releases. Despite being named number two on the Forbes list of Best-Paid Celebrities Under 30 in 2011, having made $53 million in 12 months, the amount seems minuscule compared to his wealth these days. According to Celebrity Net Worth, Bieber is worth an estimated $285 million. 
With plenty of cash in the bank, it's no surprise Bieber has a hefty real-estate portfolio. He even rented a Spanish-style home in Toluca Lake, Calif. for $100,000 per month, per Refinery29. However, he recently splashed out $28.5 million on a new home with wife Hailey Bieber in an exclusive Beverly Hills gated community. The seven-bedroom, 10-bathroom mansion has an infinity pool, tennis court, and koi pond — which may sound extravagant, but for Bieber, it's really just the price of a few "Peaches."