The Tragic Death Of Comedian Paul Mooney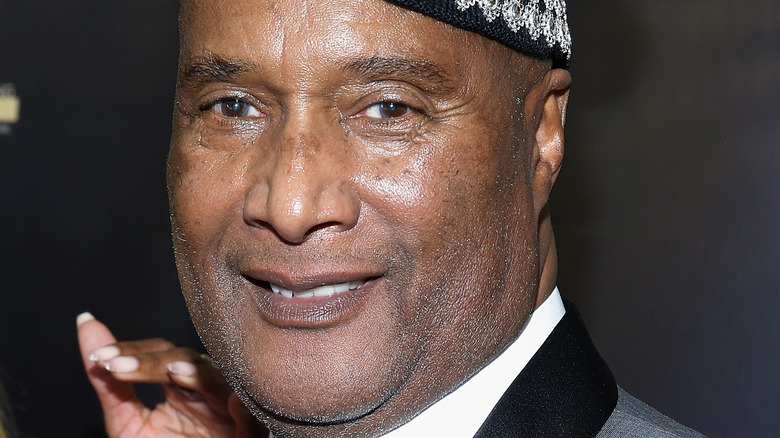 John Lamparski/Getty Images
Paul Mooney, widely known as the "Godfather of Comedy," died of a heart attack on May 19 in his Oakland, Calif, home, his publicist confirmed to the Daily News. "Thank you all from the bottom of all of our hearts ...you're all are the best!...... Mooney World .. The Godfather of Comedy – ONE MOON MANY STARS! .. To all in love with this great man.. many thanks," a message to fans on Mooney's Twitter account read.
Mooney was perhaps best known for playing legendary singer Sam Cooke in the Oscar-winning, Gary Busey-led biopic, "The Buddy Holly Story," but he was a hilarious, incisive, and impactful presence in the comedy world for decades. He served as the head writer on "The Richard Pryor Show" and co-wrote some of the comic's material for his albums and Saturday Night Live sketches, per NBC News. He had guest appearances on "The Chappelle Show" and his 2012 stand-up special, "Paul Mooney: The Godfather of Comedy," was decidedly political and a fan-favorite. "If you have money and you have fame, but you don't have any confidence in your Blackness, then it's all for nothing," he once mused (via Self Care Quotes). On "The Chappelle Show," Mooney played the recurring character Negrodamus, a Black take on philosopher Nostradamus. 
While details are scarce for now on the comedy icon's death, his health had been called into question in recent years past. Read on to find out more.
Paul Mooney's sons said his health was declining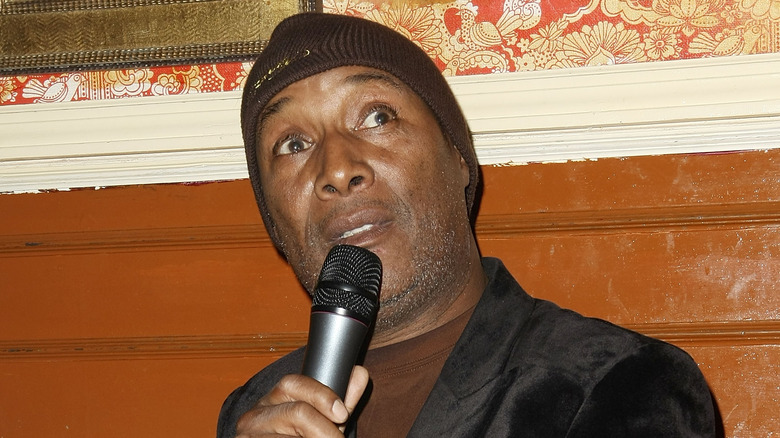 Andrew H. Walker/Getty Images
Paul Mooney has been in poor health for some time. In 2019, TMZ reported that Mooney canceled standup shows "due to health reasons," as a sign outside of an Atlanta, Ga. theater read. Mooney's sons, Daryl and Dwayne, backed up the notion that Mooney backed out of the shows due to poor health. "The only reason Paul Mooney didn't go to Atlanta is because ... he's ailing, mentally and physically ... He's not what he was, he's slower." the sons said in an interview with Comedy Hype. "Don't you think he would be up here to talk [if he wasn't unwell]?" Daryl rhetorically asked, referring to his father's famous propensity for having the last word on any topic. 
Since his death, many celebrities, including prominent Black figures, have spoken out. "Paul Mooney. A comedy giant," filmmaker Ava Duvernay tweeted on May 19. "I recall listening to his RACE album in college and how formative it was. Yeah, the jokes. But more so, the freedom. He spoke freely and fearlessly about feelings and experiences others found difficult to express. May he be truly free now. Rest, sir." "Awww.... RIP comedy legend Paul Mooney!" Viola Davis tweeted. "You were both funny and poignant. So happy to have witnessed your genius live. Rest well!!! Pour down some laughter here. We need it."