Was Princess Beatrice's Pregnancy Announcement Really A Dig At Meghan And Harry?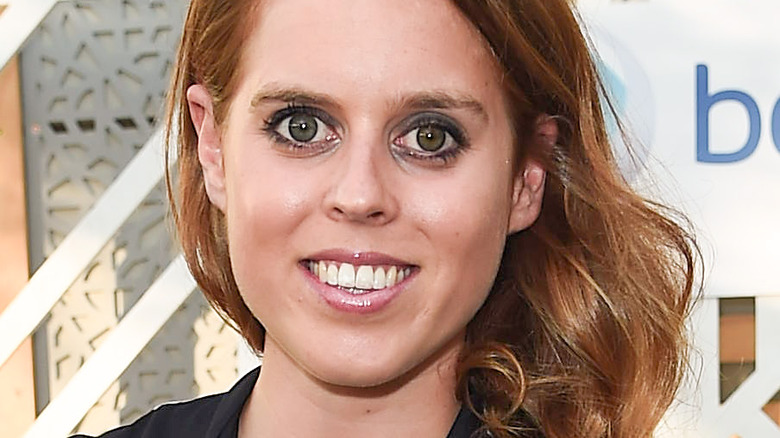 Eamonn M. Mccormack/Getty Images
No one does drama like the royal family, and the latest installment comes from none other than Princess Beatrice herself. On May 18, Beatrice announced that she was expecting her first child with her husband, Edoardo Mapelli Mozzi. And while her announcement, via People, says that "The Queen has been informed and both families are delighted with the news," others think the announcement is a dig at Prince Harry and Meghan Markle. Because what fun would it be if the royal cousins weren't feuding? 
Back in the day, Meghan and Harry announced that they were expecting their second child at Princess Beatrice's sister Eugenie's wedding in 2018. Now, on the couple's third anniversary, Beatrice announced that she is pregnant, which some see as retaliation. Robert Jobson, author of "Prince Philip's Century," told Page Six of the announcement, "It was a total dig at Harry and Meghan. They stole Eugenie's thunder on her big day, after all, and it appears that has not been forgotten." He added, "In life, timing is everything. And it seems that after Harry and Meghan stole the headlines and world attention by announcing that Meghan was pregnant with Harry, taking the limelight away from Princess Beatrice's wedding, that she didn't forget."
But would she really be so petty? 
Prince Harry is close with his cousins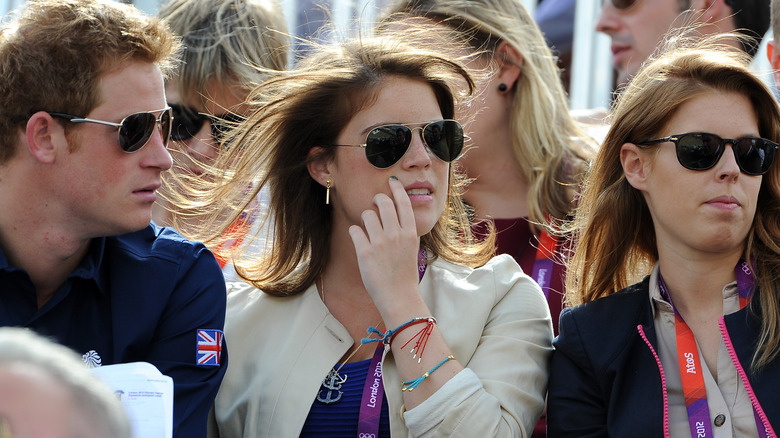 Pascal Le Segretain/Getty Images
Given Prince Harry's March 2021 interview with Oprah Winfrey, we all know that a ton of planning goes into each and every missive from a member of the royal family, whether it's good or bad. So it does seem odd that Harry and Meghan Markle would have first announced that they were expecting a son on Princess Eugenie's wedding day and then that Princess Beatrice would subsequently take the Duke and Duchess of Sussex's third anniversary to announce that she was pregnant with her first child. Surely, someone in The Firm would have told each one to wait a couple of hours for everyone to have their big day. Then again, Harry is super close with his cousins so the timing of the announcements might not be that serious. 
Another royal source told Page Six that the timing was curious, but that Beatrice had been waiting to announce her pregnancy given the death of her grandfather, Prince Philip, last month. "Beatrice and Eugenie do really like Harry and Meghan, but Beatrice must have known what the timing would look like, surely?" Then again, the crossed wires of announcing big news on celebratory days might also be a sign that Harry, along with his cousins, just don't take royal life all that seriously anymore. Because at the end of the day, who actually remembers their cousins' anniversary? Maybe Beatrice just couldn't hold in her good news any longer.