2017 Grammys: Worst Dressed Stars
Getty Images
While these stars may possess killer vocal talent, their style game at the 59th Grammy Awards totally leaves room for improvement. Here are the stars who took home the less-than-coveted award for "Worst Dressed."
Katy Perry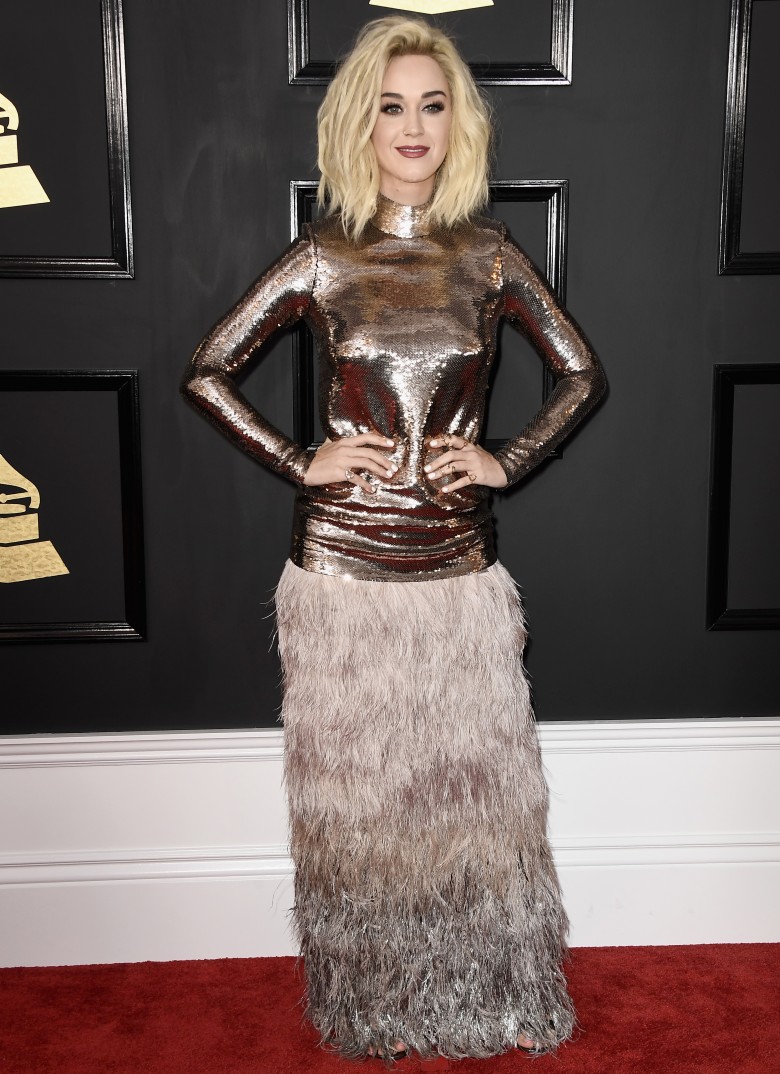 Getty Images
Oh, Katy. She certainly pulled off her new blonde locks with ease, but her Tom Ford number would have been better as a long-sleeved metallic mini sans that feather skirt.
Girl Crush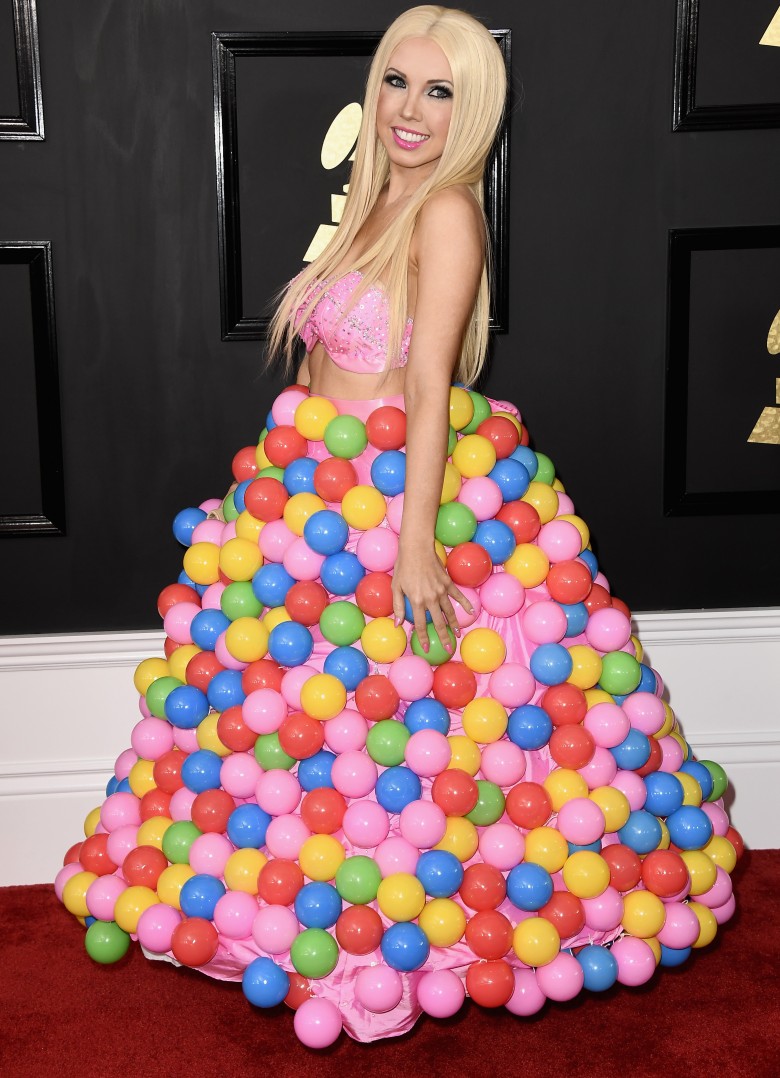 Getty Images
Next up on our Worst Dressed list is Girl Crush, because, well, duh. When your outfit resembles a carnival game involving darts, a gumball machine and a brightly colored ball pit at a children's playground, you know you're doing something wrong. Really, really wrong.
Joy Villa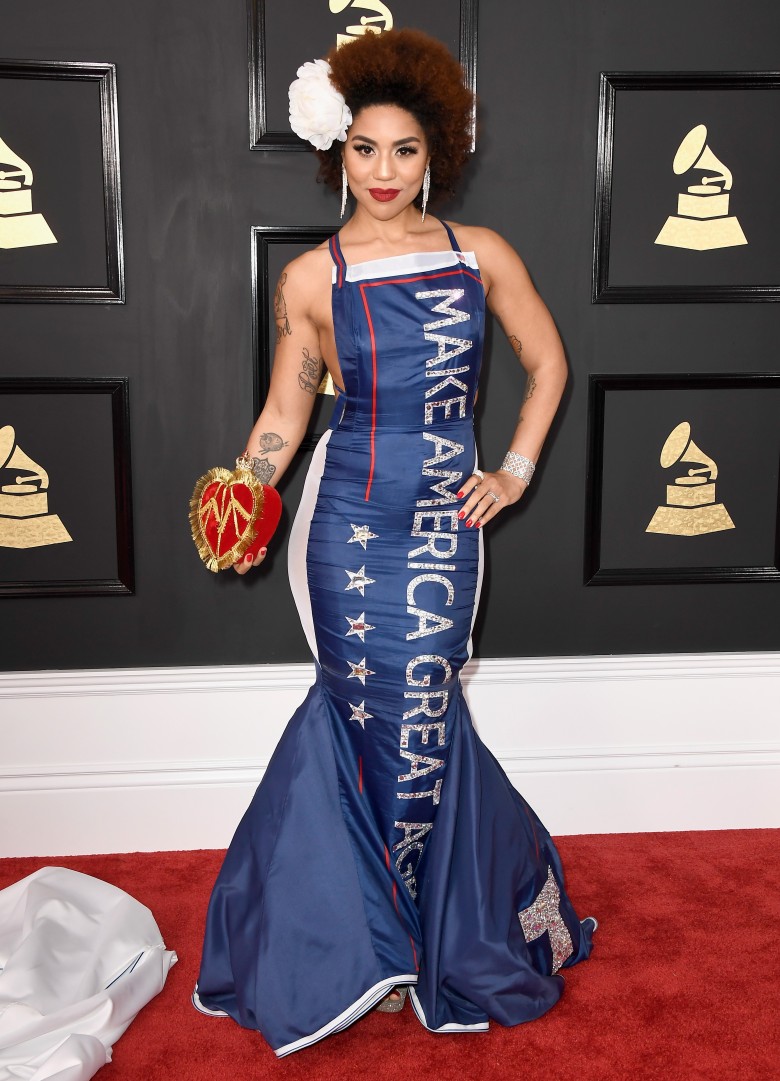 Getty Images
If Joy Villa's goal on the red carpet was to avoid flying under-the-fashion-radar, well, mission accomplished. No other look quite screams "Look at me!" like this statement piece. Guess we know who she voted for?
Halsey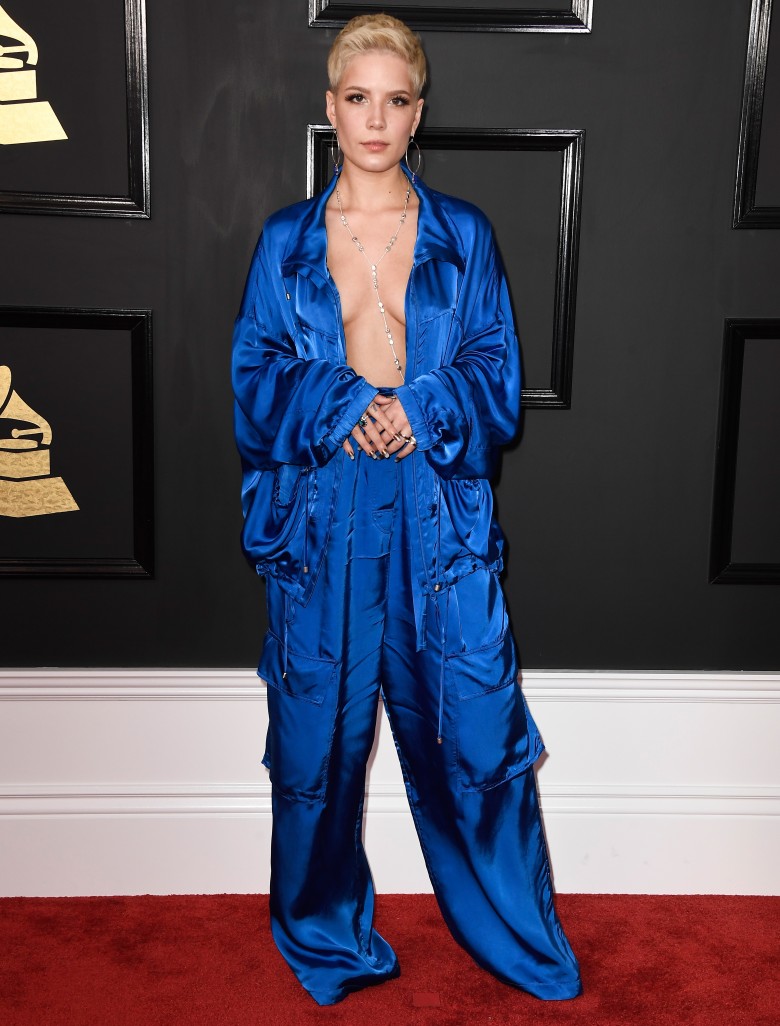 Getty Images
Unexpected looks on the carpet are refreshing, but take note: satin parachute pants should be avoided at all costs. Also, her all-too-revealing top is basically screaming, "So, baby, pull me closer..."
Camila Cabello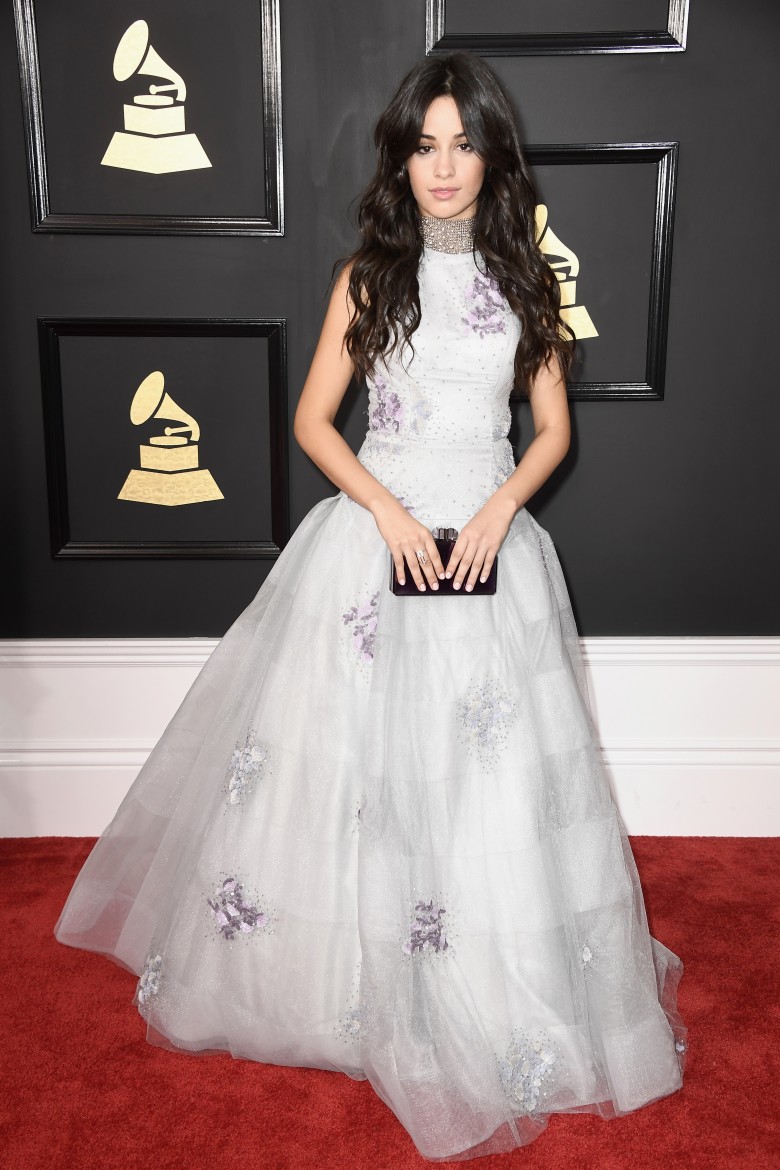 Getty Images
We witnessed history at the 2017 Grammy Awards: former Fifth Harmony member Camila Cabello's first solo red carpet appearance. She was wise to keep her makeup subtle when wearing such an eye-catching number, but this one is a little too prom-dress-meets-wedding-gown. Next time we'd like to see Cabello, 19, in a look that's more reflective of her youthful energy.
Cassadee Pope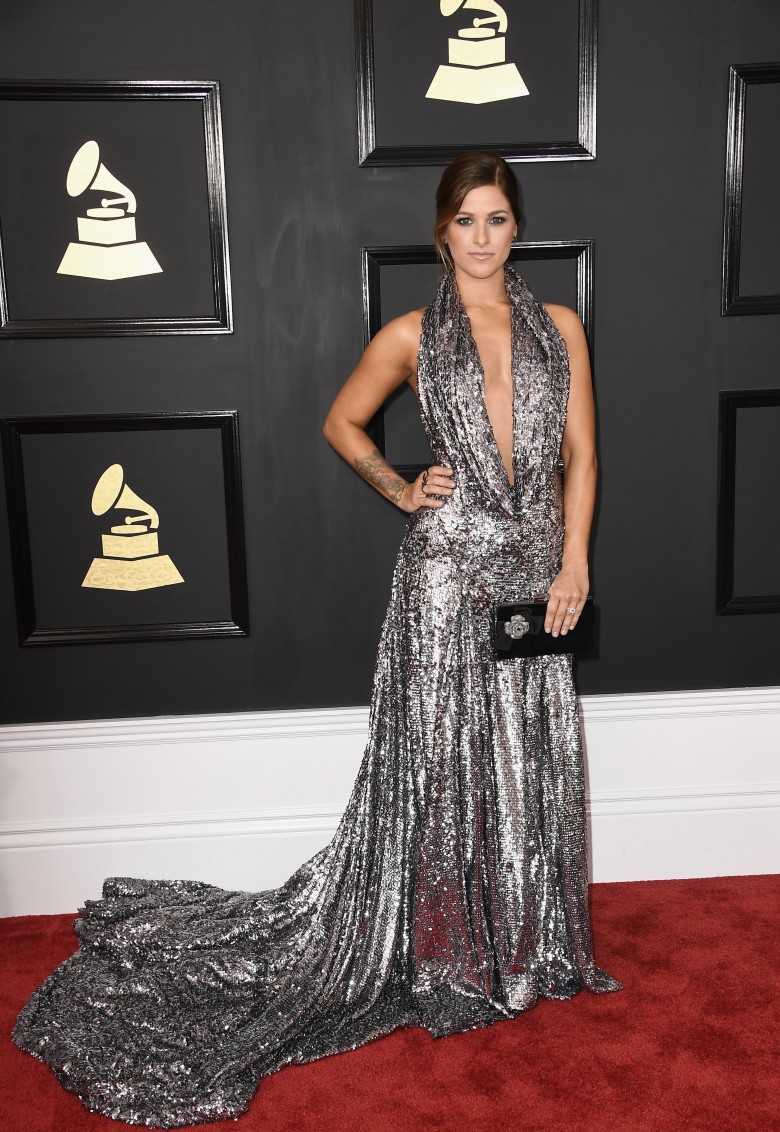 Getty Images
Exciting things are happening for Cassadee Pope both personally and professionally: she's newly engaged and was also nominated for Best Country Duo/Group Performance for the song "Think Of You" with Chris Young. Let's choose to focus on that happy news instead of her disco ball inspired gown, which seemed better suited for the night's tribute to Saturday Night Fever.
Lea Michele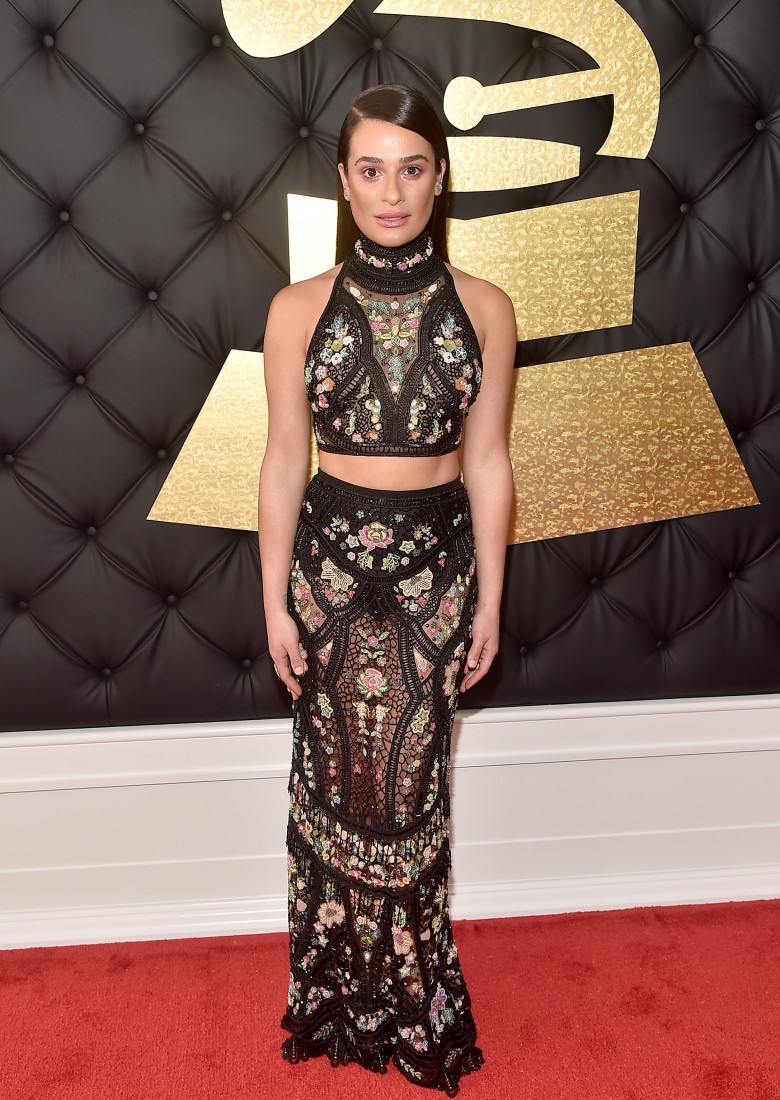 Getty Images
Lea Michele has been keeping up with her workouts, as her on-trend Roberto Cavalli ensemble proves. Props for the dress choice, but her makeup just leaves us confused. What is happening here? Did she fire her makeup artist before he/she could finish perfecting her eyes?