A$AP Rocky Opens Up About Rihanna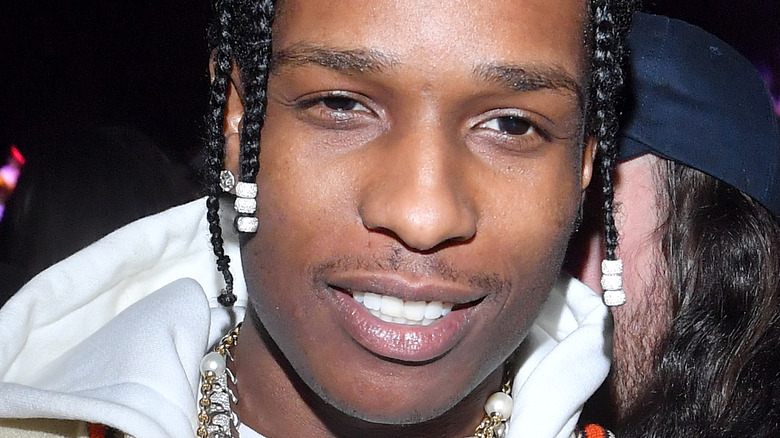 Victor Boyko/Getty Images
A$AP Rocky is getting romantic by opening up about his relationship with girlfriend Rihanna. The long-term friends were confirmed to be dating in November 2020, as People reported, after Rihanna broke up with her billionaire boyfriend, Hassan Jameel, earlier in the year. But as GQ observed, fans first started speculating about their relationship years ago, when the Fenty entrepreneur hired Rocky to open for her "Diamonds" tour in 2013.
In a new interview with GQ, Rocky gushed about how happy he is with Rihanna, referring to her as "the love of my life; my lady." Although he didn't confirm how long they have been romantically involved, since the couple has previously kept their personal life hidden from the public, Rocky was willing to share how he felt about his girlfriend. 
The musician also described how life was "so much better when you got 'the One,'" emphasizing how happy he was in a monogamous relationship. He declared that Rihanna "amounts to probably, like, a million of the other ones," adding, "I think when you know, you know. She's the One."
A$AP Rocky hinted at his future with Rihanna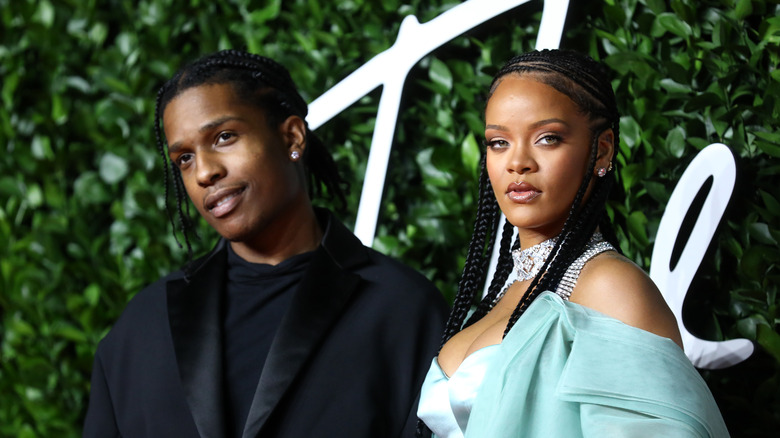 Tim Whitby/bfc/Getty Images
A$AP Rocky also told GQ about his life with Rihanna during lockdown, revealing that they went on a road trip across America. The pair took a huge tour bus from Los Angeles to New York: visiting cities, dropping acid, and making their own clothes. The experience of traveling without any obligations was "like none other," Rocky stated. "I never experienced nothing like it."
They also took a trip around Christmas 2020, visiting Barbados, where they both have family ties. "It was like a homecoming thing," Rocky described. "It was crazy. I always imagined what it would be like for my dad, before he came to America. And I got to visit those places, and believe it or not, there was something nostalgic about it. It was foreign but familiar."
When asked whether Rihanna had influenced any of his upcoming projects, the rapper revealed she "absolutely" became a source of inspiration, as well as giving him feedback on his music. "I think it's important to have somebody that you can bounce those creative juices and ideas off of," Rocky offered. "It's just a different point of view." The rapper even hinted at the possibility of having kids with Rihanna, saying that fatherhood was "absolutely" in his destiny. 
"I think I'd be an incredible, remarkably overall amazing dad," Rocky commented, joking that "all these motherf***ers" were already his sons. "I would have a very fly child. Very."