The Truth About Rihanna And A$AP Rocky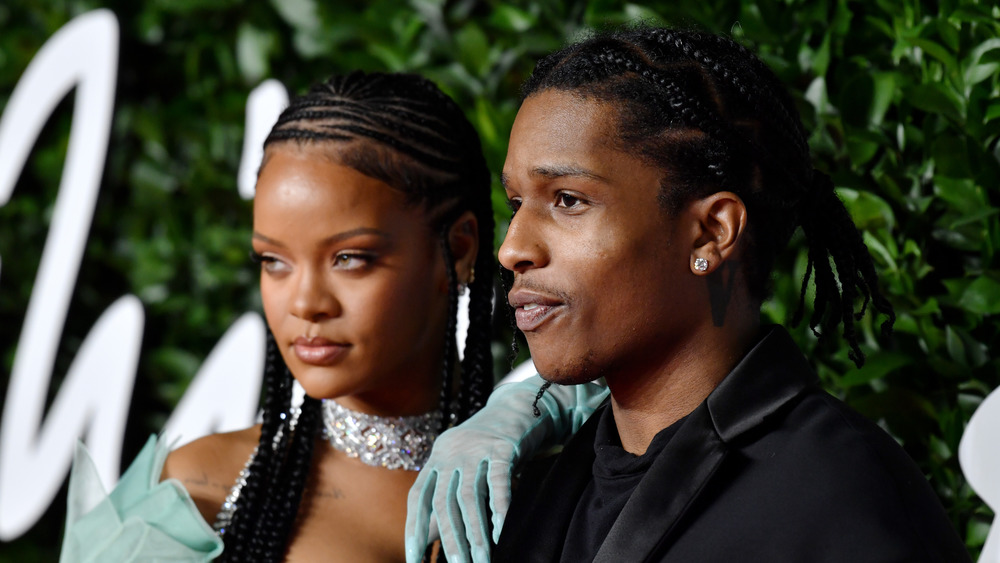 Gareth Cattermole/bfc/Getty Images
Rumors are swirling yet again that megastar and businesswoman Rihanna is dating rapper A$AP Rocky. The latest speculation stems from the pair's frequent outings together throughout 2020, and began after Rihanna split from her billionaire boyfriend, Hassan Jameel, after three years of dating, according to E! News.
Upon the Fenty owner's release of Fenty Skin in summer 2020, Rihanna featured the rapper as apart of her newest line's campaign, which meant she and A$AP Rocky partnered on a press run, interviewing each other for both GQ and Vogue. For GQ, A$AP Rocky joked, claiming his skin type is "handsome," and explained how he had "to discover face cleansing and skin care all at the same time when I was a young buck in the shower." He added, "You can't wash your body with the same rag you wash your face with. I was lucky enough to be the type of guy that wants to wash my face."
"We enjoy men that take care of their skin, because it says a lot about how they'll take care of themselves and the people around them," Rihanna said to A$AP Rocky, after the rapper shared his skincare routine. The flirtatious video only amplified rumors that the "Love On The Brain" singer had moved on from her past relationship to her old friend. So what is the truth about Rihanna and A$AP Rocky's relationship?
Rihanna has denied the A$AP Rocky dating rumors in the past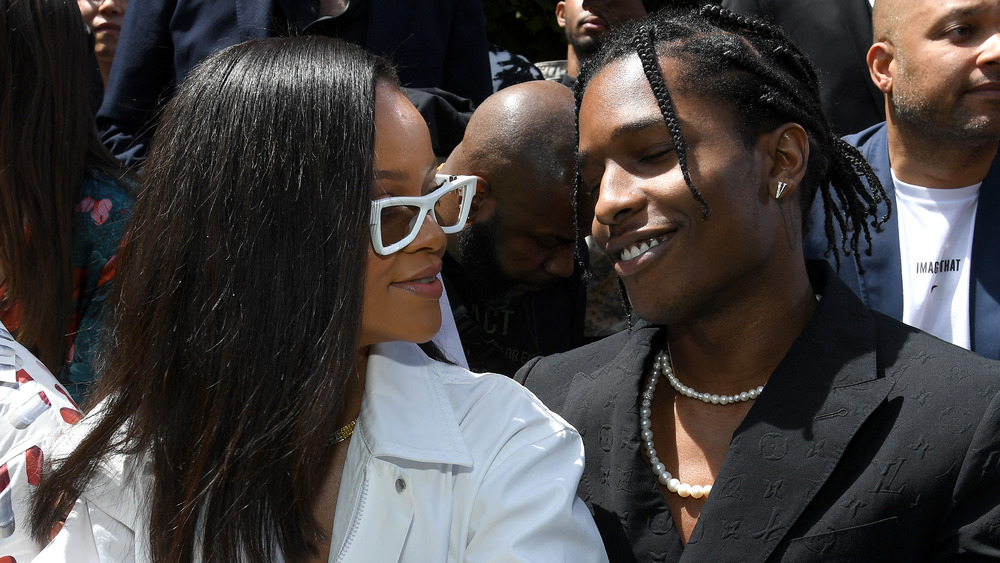 Pascal Le Segretain/Getty Images
After social media caught wind of rumors that Rihanna had begun dating A$AP Rocky earlier in 2020, a source confirmed to E! News that "Rihanna is single." The source continued, "She just got out of a long intense relationship with Hassan. [She] wants to be single and isn't going to jump into something. She's hanging out with A$AP Rocky, but she is not dating him. They have a long history and she's just having fun."
A long history, indeed. The two artists were first rumored to be an item back in 2013, according to XXL Mag. Fast forward six or seven years and the pair are once again being spotted out on the town together. First, the celebs walked the 2019 Fashion Awards red carpet together in December 2019. Then, Rihanna and A$AP Rocky were seen together at the 2020 Yams Day (pre-pandemic, of course).
And, despite sources squashing rumors about the supposed "couple" in January 2020, PageSix reported the rumored duo was seen at the Beatrice Inn in New York over the Thanksgiving weekend. Could a romance be brewing? The Navy will have to wait and see!