The Truth About Queen Elizabeth's Relationship With Boris Johnson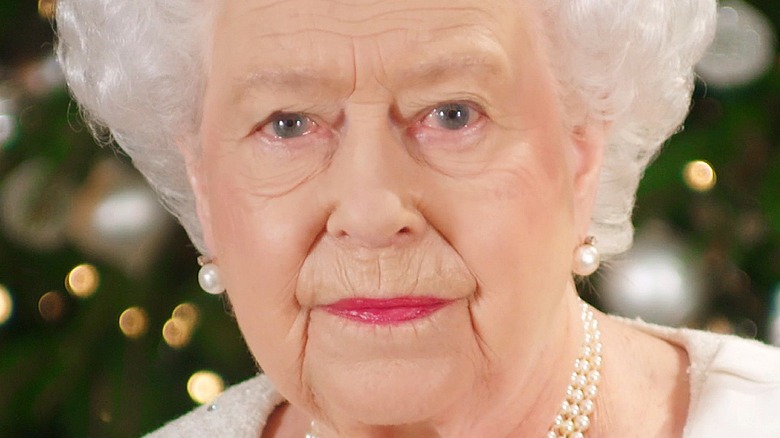 Handout/Getty Images
In her 67-year reign, Queen Elizabeth II has seen and participated in more than one dozen transfers of power of different U.K. prime ministers. Although the queen has her own views on politics, she is not allowed to share them publicly or intervene in government policies. This means that she also never openly discusses her relationships with the 14 prime ministers, per Oprah Daily, she has sworn in, even though there have been rumblings that Elizabeth has had conflicting feelings towards them.
According to the Sunday Post, Elizabeth liked David Cameron, who served as prime minister for six years starting in 2010, because she watched him grow up and they were related (they're fifth cousins twice removed). "The Queen is known to be conservative with a small 'c,' and didn't like Margaret Thatcher's revolutionary fervour so much, but Cameron was a calmer sort," the Sunday Post wrote. She reportedly disliked Tony Blair, who was elected in 1997, because he took credit for "saving the monarchy," after Princess Diana's death. Another prime minister that Elizabeth does not rate highly is Boris Johnson, who started his term in July 2019 after previous prime minister Theresa May resigned over her handling of "Brexit" in May of that year, according to BBC.
So, what's the beef with Elizabeth II and Johnson? We have the answer for you below.
Queen Elizabeth clashed with Boris Johnson numerous times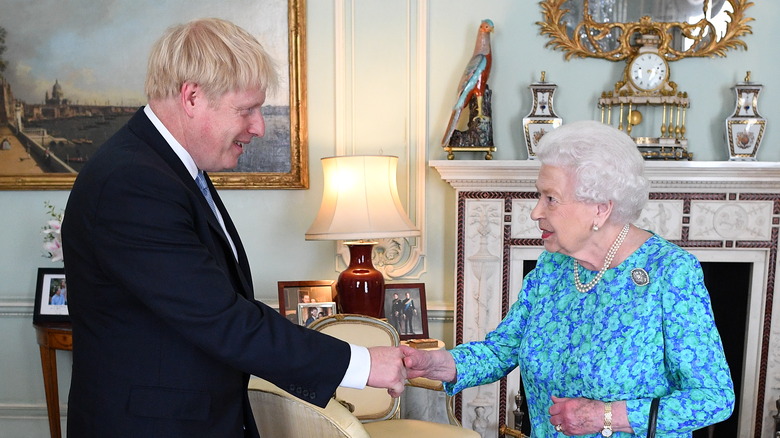 Wpa Pool/Getty Images
Many Britains view Boris Johnson as unqualified for the job due to his flamboyant personality and messy personal life, according to The Irish Times. It was likely that Queen Elizabeth II thought the same, as she did not invite Johnson's girlfriend, Carrie Symonds, to their first meeting after he was sworn in — which is customary for previous prime ministers and their partners. The reason Symonds wasn't invited was that Johnson was still married at the time. "The Queen does take a dim view of adultery," royal biographer Penny Junor told The Daily Beast in 2019.
Months after that non-invite, Johnson offended Elizabeth again when he asked her for approval to suspend parliament for over a month over Brexit tensions. The move was deemed unlawful by the British Supreme Court because it obstructed the country's plans to break out of the European Union, Voice of America reported. Johnson subsequently apologized, but Elizabeth was reportedly left "frustrated" with his actions. 
Despite the queen's displeasure with Johnson for his impulsive decision-making, their relationship improved in 2020. Elizabeth wished Johnson a "full and speedy recovery" after he contracted COVID-19 in April, per Town & Country. Johnson, for his part, supported the queen from the fallout of Prince Harry and Meghan Markle's interview with Oprah Winfrey in March 2021, telling Politico he "had the highest admiration for the queen," and declined to comment on her family matters.