The Truth About Elliott Gould And Barbra Streisand's Relationship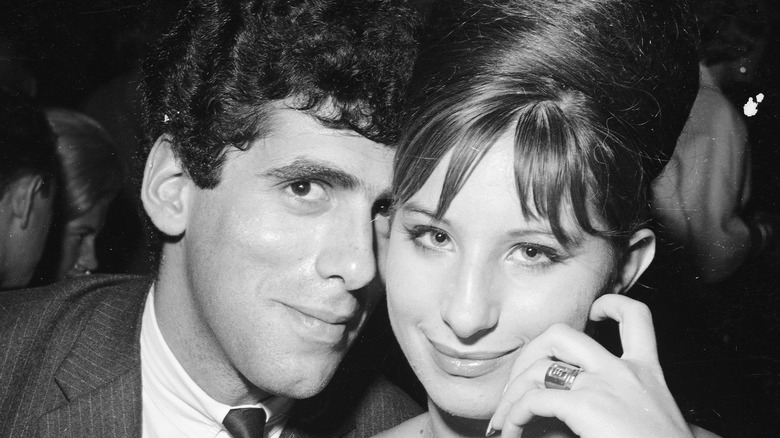 Michael Ochs Archives/Getty Images
Back in the 1960s, there was no couple hotter than Elliot Gould and Barbra Streisand. They were basically the "Jen and Brad" or "Justin and Hailey" of their era. They met in 1961 when Streisand, then 19, was auditioning for the play "I Can Get it For You Wholesale," in which Gould was the leading man. According to Gould, Streisand was nervous at the end of her audition and didn't know what to do next, so she blurted out her phone number and said "So would somebody call me?" "I remembered her number and I called her," Gould told CBS Sunday Morning in 2020. 
Streisand and Gould started dating. They married in 1963, or, as Gould told CBS Sunday Morning, "And [then] we got married and we had a son and we had a great life." Their son, Jason Gould, was born in 1966, per People. Streisand and Gould separated in 1969 and divorced in 1971, but Gould has no regrets. "I also said to her, 'We did great,'" Elliott sweetly revealed during his TV appearance. "'We made it very fast and nobody has what we have. There's you and me and our kid,'" he recalled telling the superstar, per CBS This Morning.
Well, what went wrong between Streisand and Gould, two huge stars who seemingly had it all? Keep reading to find out.
Why Barbra Streisand and Elliot Gould divorced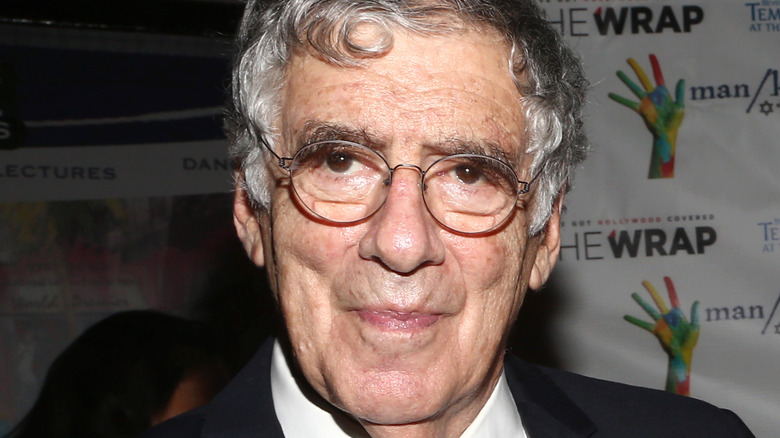 Tommaso Boddi/Getty Images
Elliot Gould once compared his marriage to Barbra Streisand to a "bath of lava," per CBS News. A year after they married, Streisand's career took off. And in fact, she was white-hot. Her 1968 film "Funny Girl" was a smash, and she was all over the Billboard charts (she's had 11 No. 1 albums to date). While Gould was in huge films like "M*A*S*H," Streisand was in the stratosphere. "The happiest memories I have of Barbra are when we were living together before we were married," he told Playboy (via The Independent).
In his CBS Sunday Morning interview, Gould discussed his relationship with Streisand, saying they grew in different ways. "Well, Barbra asked me at one point ... she said, 'Why did we grow apart?' And I said my question would be, 'How could we have grown apart?' And the answer to that is that we didn't grow together and the reason for that was because she became more important than us."
Gould grew tired of being called "Mr. Streisand." "It was difficult to be married to someone who was married to their success," he told The Independent. "I was very young, she was very young, and we went as far as we could together." Gould and Streisand divorced 50 years ago, but had a good thing for eight-plus years, and remain close friends to this day.