The Truth About Halston's Friendship With Liza Minnelli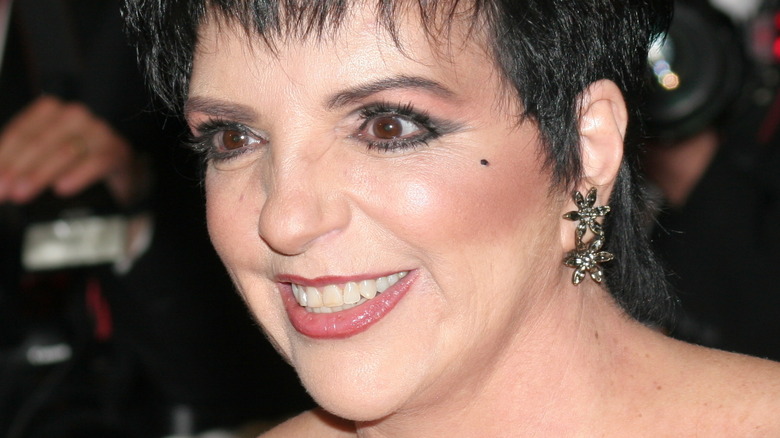 Shutterstock
One of the central relationships in Ryan Murphy's "Halston" series on Netflix is the fashion designer's friendship with Liza Minnelli. Liza was Halston's muse and inspired a lot of his iconic designs. In "Halston," they meet when he attends one of her performances. In real life, it was Minnelli's godmother, Kay Thompson, who introduced them. Minnelli fell in love with a Halston design at Bloomingdale's, so Thompson took her to meet Halston at his studio. Minnelli told Harper's Bazaar in 2011, "We got along instantly, and he became my fashion mate. I did what he said. He really took care of me."
Minnelli and Halston bonded quickly and were close until his death in 1990. They moved in an incredibly glamorous circle of friends that included Elizabeth Taylor, Andy Warhol, and Bianca Jagger.
Minnelli has remained loyal to Halston even after his death. In 2019, filmmakers from CNN approached her about the "Halston" documentary and asked her about his drug use and the years when he was losing control of his company. In the CNN documentary (via The Advocate) she says, "It's very hard to do an interview about your best friend. Especially if what's popular in that day and age time is digging a little. I don't like it. I hated it when they did it to my mother or my father or myself. And I won't do it to Halston, I just won't." Keep reading to find out more details about Halston's friendship with Liza Minnelli.
Liza Minnelli was Halston's muse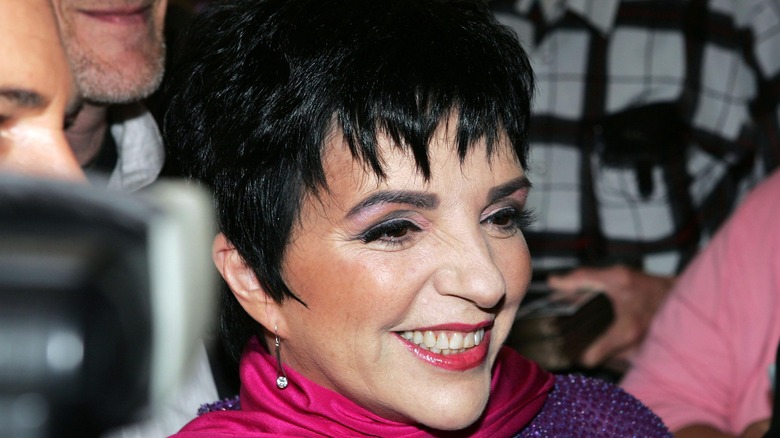 Shutterstock
Liza Minnelli's signature style is her black pixie haircut, a long buttoned men's shirt, black leggings or tights, and heels. And Halston came up with the perfect look for Minnelli's petite frame. "If I liked something that he didn't think was right, he would tell me, 'No, that is not the right shape for you; you need to hang everything off your shoulders.' I'm broad-shouldered, short-waisted, and long-legged, so you hang it off here," Minnelli said in the Harper's Bazaar interview.
The truth is, Halston was the longest, most passionate, though completely platonic relationship in Minnelli's life, and vice versa. They were inseparable for most of the 1970s and 1980s."When I met Halston, I just remember him talking and me listening...he'd say, 'Alright, I got it.' He put [a design] on you," recalled Minnelli in 2019's "Halston" documentary. "And it danced with you. His clothes danced with you. We were joined at the hip from then on," she said in the CNN documentary (via Vanity Fair).
Halston "was my big brother. I loved him. I trusted him," Minnelli said in 2010's "Ultrasuede: In Search of Halston" (via Vanity Fair). And the legacy of their friendship lives on long after his death.