The Bizarre Comparison Kirstie Alley Just Made To The Republican Party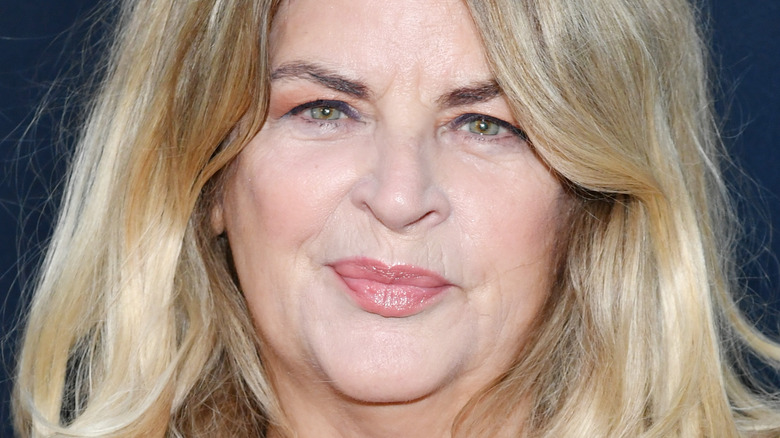 Amy Sussman/Getty Images
Kristie Alley has been away from showbiz for a while, but her words are still going strong. The Golden Globe and Emmy award-winner, who has starred in hits such as "You Can't Take My Daughter," opened up on her political views and how it has made her feel on FOX Nation's "Tucker Carlson Today" on Wednesday, May 19.
Alley, who has been quite vocal about her support for Donald Trump (per FOX Nation), revealed that she was warned in 2015 to keep her political views to herself. However, the actor paid little heed to the warning and continued to openly express her said views. Since then, the backlash she has received for her thoughts has made her reconsider the notion of whether "artists are free-thinkers" or not.
The star also talked about how several of her co-stars committed illegal acts that were otherwise considered shameful. Still, none of it would even come close to the backlash they faced if they came out as conservatives. "You can be cooking meth and sleeping with hookers, but as long as you didn't vote for Trump...," Alley told Carlson of the situation. During her appearance on the show, Alley also compared supporting the Republicans to something bizarre, which resonated with everything she said she had been through.
Kristie Alley compared supporting Republicans to this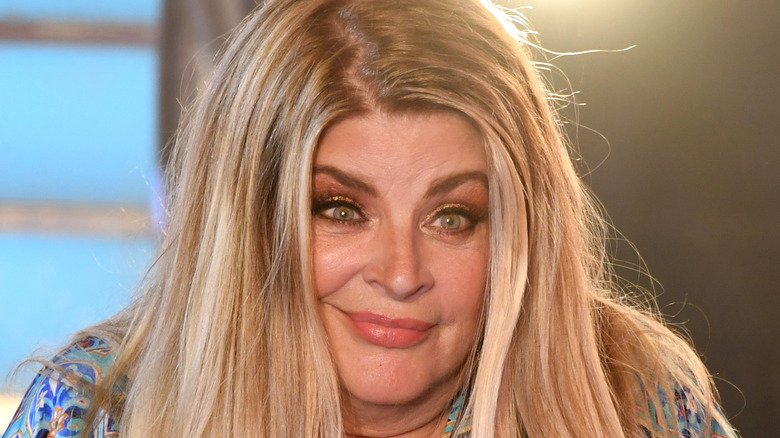 Stuart C. Wilson/Getty Images
During her appearance on the Tucker Carlson show, Kristie Alley said that supporting the Republican Party made her feel that she lived in "the Twilight Zone," while also claiming that conservative figures in the industry are held to greater levels of scrutiny. According to FOX Nation, Alley recalled first being interested in voting for Trump while working on a project four years ago. When the producers became aware of her public opinion, they told her that they held similar views, but did not speak out for fear of never working again.
"People go, 'You're so brave.' I go, 'No, I think I'm stupid,'" she said. "Because honestly, it is a real situation. And it is a real blackballing situation. And it's so strange to me because artists are free-thinkers for the most part." Alley also recalled how things were different when she starred in the '80s sitcom "Cheers," as people with different political views were not outcasted.
Kristie Alley's support for the right cost her followers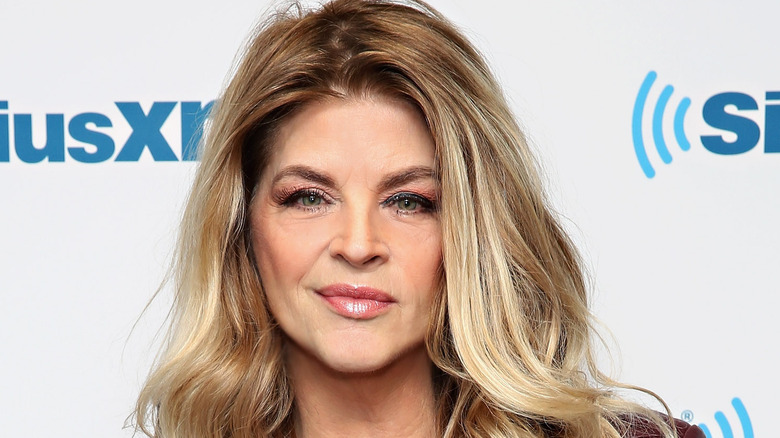 Cindy Ord/Getty Images
Kirstie Alley, who'd also been vocal about her support for Barack Obama in both 2008 and 2012, before finally shifting her support to the Republican Party during the 2016 presidential election (per Deadline), also lost the support of her peers after her ideological transition.
"On Twitter, I had many celebrities follow me, and now I think three follow me," she claimed on the show. "I'm the same person. I'm the girl who voted for Obama, twice. And I'm like, 'Oh, so you liked me when I voted for Obama, and now you're this?'" Confirming her support for the businessman turned politician in 2020, Alley wrote on Twitter, "I'm voting for @realDonaldTrump because he's NOT a politician. I voted for him 4 years ago for this reason and shall vote for him again for this reason. He gets things done quickly and he will turn the economy around quickly. There you have it folks there you have it." 
According to the Daily Mail, Alley faced much backlash after the tweet. Stars such Patricia Arquette, Judd Apatow, and Bradley Whitford criticized the actor for supporting former President Trump. Alley has also made headlines for other controversial opinions. Per the Daily Mail, she told Tucker Carlson on his show in 2020 that CNN terrorized viewers for its constant coverage of the coronavirus.