What Does Darcey Silva From 90 Day Fiance Do For A Living?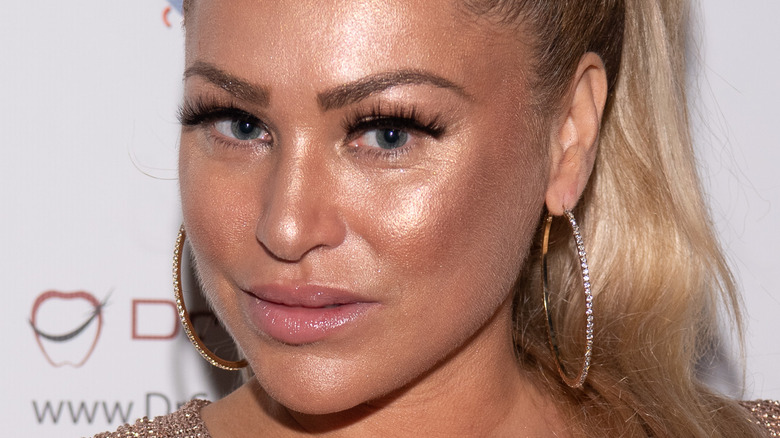 Dave Kotinsky/Getty Images
Darcey Silva is an OG "90 Day Fiance: Before the 90 Days" alumnus, featured on the first four seasons of the popular spin-off of TLC's huge fan-favorite "90 Day Fiance." In the first two seasons, she was testing the relationship waters with ex-boyfriend, Jesse Meester. In Season 3, she returned and tried to make things work with then-boyfriend, Tom Brooks, according to an Us Weekly report in February 2020. However, there might be a few things Darcey doesn't tell the cameras or make public, despite what fans might think. 
Darcey — who turned 46 in September of 2020 — is well known for her plastic-surgery journey, along with her twin sister, Stacey. Going from brunettes to blondes is only the first step in their physical transformation. According to Screen Rant, there have been a string of surgeries; trips to dermatologists and plastic surgeons for treatments like botox, fillers, augmentation; and several other operations to chisel down their physiques and give their bodies the supposed upgrades they desired. Avana Plastic Surgery out of Miami shared a video of procedures the Silva twins have received.
Whether the plastic surgery was really an upgrade is a matter of perspective. But it's just one point fans hone in on about the twin sisters. Another is how Darcey and her sister earn a living.
Darcey Silva was a businesswoman, even before reality television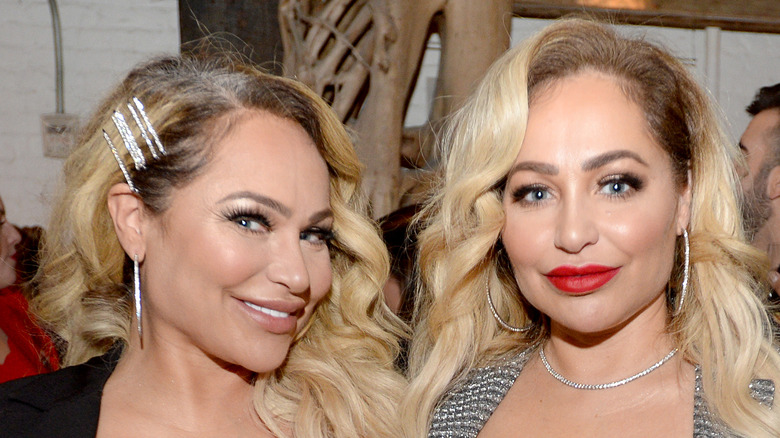 Brad Barket/Getty Images
While twins often do things together and the Silva twins are no exception. Darcey and Stacey Silva certainly have their differences. When it comes to work, however, they prefer to collaborate. While their professional profiles are strikingly similar, these media influencers have a few money making options they use to help increase their individual net worth. 
Darcey co-founded a clothing line with her equally recognizable sister which they named House of 11. They also created an entertainment company labeled appropriately Eleventh Entertainment. What does the eleven stand for? According to Yahoo! Sports, it's a tribute to Darcey and Stacey's brother, Michael, who passed away in 1998 from a rare form of cancer. 
Along with her clothing line and production company, Darcey also stars alongside her sister in their own reality TV show, "Darcey and Stacey," which premiered in August of 2020 and was renewed for a second season. The sisters, who seem joined at the hip sometimes, do keep some things under wraps, at least for a little bit. And while fans might wish for even more public access to Darcey's life, they'll have to settle for what the reality star wants to let them in on.