How Many Grandchildren Does Barbara Walters Have?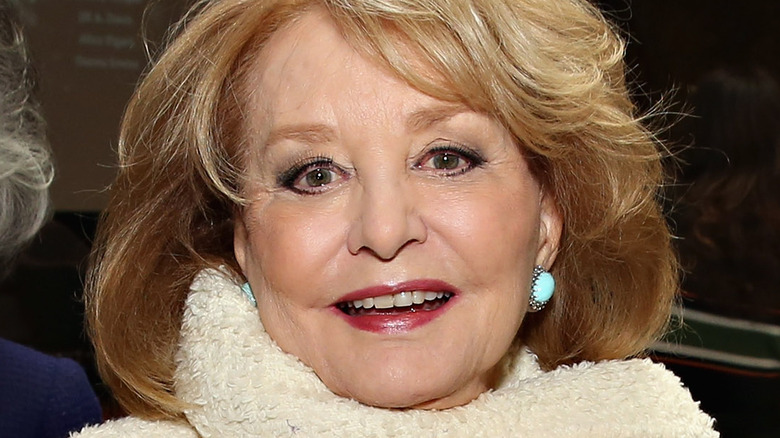 Cindy Ord/Getty Images
Barbara Walters' career took off in the early 1960s when she was hired as a writer and segment producer on "The Today Show." She was popular with viewers, and in 1974, she was named co-host, the first woman to have that job on a U.S. news program, per Celebrity Net Worth. In 1976, she became the first female co-anchor of a network evening news show. She worked for "20/20," annually hosted the "Barbara Walters' 10 Most Fascinating People" special, and created "The View," to name just a few of her accomplishments. She retired in 2014 and today is 91.
On a personal front, Walters has been married four times to three men. She married Robert Katz in 1955, but that marriage was annulled 11 months later, per People. She and her second husband, Lee Guber, married in 1963 and adopted a daughter, Jacqueline Dena Guber, in 1968. They divorced in 1976. She was later married to Merv Adelson twice, from 1981 to 1984 and 1986 to 1992.
In 2014, Walters was on an episode of "Oprah's Master Class" (via YouTube) where she revealed she had three miscarriages before she adopted Jacqueline. She and Guber were with friends who told them they were trying to adopt but wanted a boy. They told Walters and Guber that they knew of a baby girl who'd been placed for adoption, and the couple decided to adopt her. Today, Walters' daughter is 52 years old. So, how many grandchildren does Barbara Walters have? Keep reading to find out.
Barbara Walters supports her daughter's decision about kids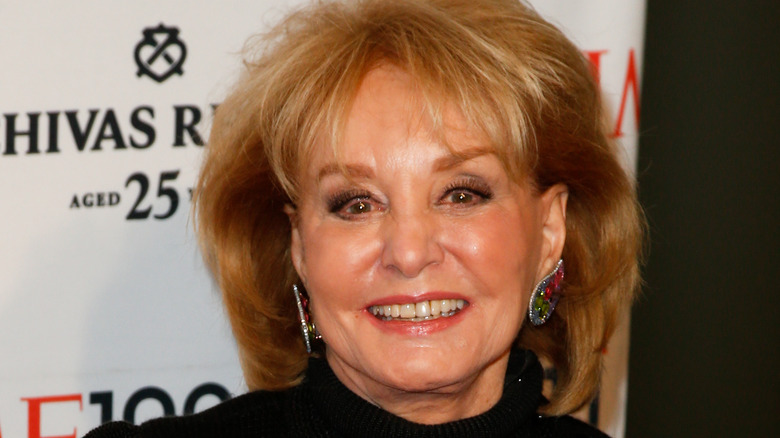 Shutterstock
During 2014's "Barbara Walters: Her Story," Barbara Walters said she regretted not spending more time with her daughter, Jacqueline Dena Guber. "On your deathbed, are you going to say, 'I wish I spent more time in the office?' No. You'll say, 'I wish I spent more time with my family,' and I do feel that way. I wish I had spent more time with my Jackie," Walters said, via ABC News Radio.
And in a 2004 interview with Oprah, Walters' opened up about her relationship with her daughter. She said, "I love babies. Jackie used to say that she had to watch me in the park 'cause I'd kidnap one. My daughter doesn't particularly want to have children. I would love to have a grandchild. I've told her, 'Have a grandchild and give it to me." Walters went on to say, "But I understand women who don't want children. That's one of the good things about our society today. Nobody says, 'You don't want children? What's wrong with you?'"
Jackie runs a wilderness camp for teens in Maine, per NBC News, so there are young people in her life, though Walters doesn't have any grandchildren through Jackie. "Jackie adores what she does. She feels these [girls she works with] are her kids. And she doesn't want to have children. I did — desperately. If you don't want them desperately, and you've got a big career, don't have them," Walters said to Oprah.