What Does Taylor Swift's 'Cardigan' Really Mean?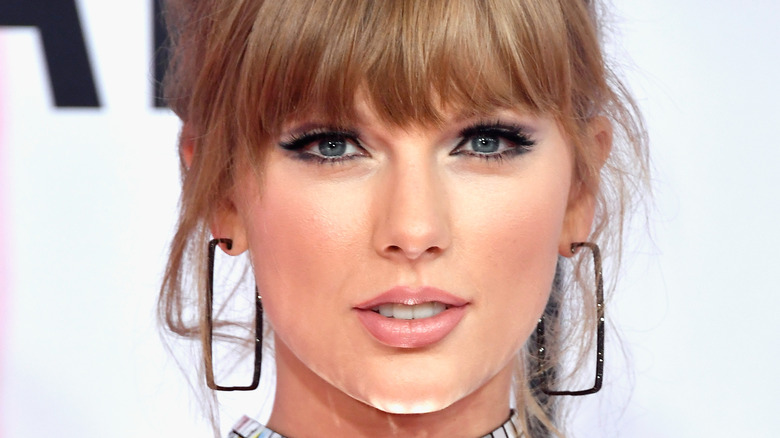 Frazer Harrison/Getty Images
Taylor Swift's 2020 "Folklore," which won her the 2021 Grammy for Album of the Year, was her first to not be entirely autobiographical. "In isolation my imagination has run wild," the singer-songwriter explained in a July 2020 Instagram post, leading into the album's blended exploration of "fantasy, history and memory," as she added. Of course, fans' imaginations ran equally amok as to which parts were exactly which.
The lead single, "Cardigan," was definitely hotly contested. Its lyrics depicting a childhood romance naturally inspired speculation that it was an ode to Swift's boyfriend Joe Alwyn. However, part of the Swiftie fandom seemed to settle on one popular theory. "Just realized cardigan is a song for the FANS!" a Swift fan on TikTok posted to much sensation. The user analyzed that the lyric "I knew you playing hide and seek" is a nod to Swift's love of leaving Easter eggs for her fans, often inside her song lyrics themselves. The fan further explained that the lines "And when I felt like an old cardigan / you told me I was your favorite" and "I knew you would come back to me" potentially referenced Swift's appreciation for fans who remained loyal when she endured negative press. "The fans who left during the Kanye drama, she knew they would come back to her." the TikToker stated. 
Was this fan theory right, though? Here is what Swift and album collaborator Aaron Dessner have revealed about the real meaning behind "Cardigan."
Sorry Swifties, but "Cardigan" is not about Joe Alywn
According to Taylor Swift, "Cardigan," off 2020's "Folklore," is about a childhood romance and the memories and lessons they leave behind. In a 2020 Twitter Live Q&A promoting the music video for the lead single off the album "Folklore," Swift explained (via Taylor Swift News), "The song is about a lost romance and why young love is often fixed so permanently within our memories. Why it leaves such an indelible mark." Swift's clarification is, in hindsight, plainly stated in the lyrics themselves, with "Cardigan" boasting lines like "But I knew you / Playing hide-and-seek and / Giving me your weekends."
The National's Aaron Dessner, with whom Swift collaborated on most of the album's 16 songs," backed Swift's "young love" explanation and also told Vulture that "Cardigan" served as a musical map for "Folklore." "It harkens back to lessons learned, or experiences in your youth," Dessner said. An accomplished musician himself, Dessner called the song's "sense of longing and sadness...[and] lower register parts" a "guide" for the sonic and lyrical stylings for the other songs on "Folkore." "We both realized that this was a bit of a lightning rod for a lot of the rest of the record," Dessner revealed to Vulture.
Fans hoping "Cardigan" was about Joe Alywn may be disappointed, but her and Dessner's explanations don't rule out the possibility of it being a fan letter as well! Alas, "theorists gonna theorize."