What Does 'Patience' By Chris Cornell Really Mean?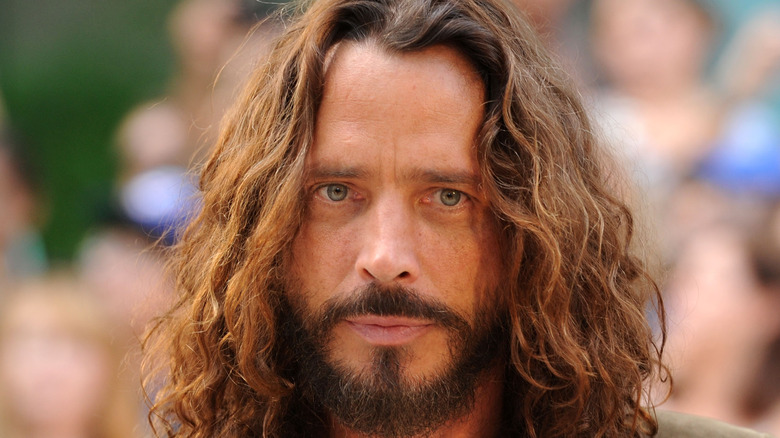 Jason Merritt/term/Getty Images
Chris Cornell, one of the founding fathers of grunge music, died on May 18, 2017, sending shockwaves through the music world. In 2020, in honor of what would have been his 56th birthday, his estate shared a cover of Guns N' Roses' ballad "Patience" that Cornell recorded in 2016. According to his estate, the recording was inspired by his daughter Toni, who is a huge fan of Guns N' Roses, a Facebook post explained.
"[The] recording was inspired by our daughter Toni, who was a huge GNR fan and asked her dad to teach her to play it on the guitar," Cornell's wife Vicky penned in her moving note. His cover is so hauntingly beautiful; it brought it all back in a rush of bittersweet memories. His birthday seemed the perfect time to share this and celebrate Chris, his voice, music, stories, and art. A man is not dead while his name is still spoken ... The memory of your smile still makes my heart, broken as it is, beat as fast as the first time we met." 
The original version is one of Guns N' Roses' most well-known songs, peaking at No. 4 on the Billboard Hot 100 in 1989. Cornell's cover of "Patience" is nominated for Rock Song of the Year at the 2021 iHeart Radio Music Awards. Here's more about the stirring ballad.
"Patience" is about a troubled relationship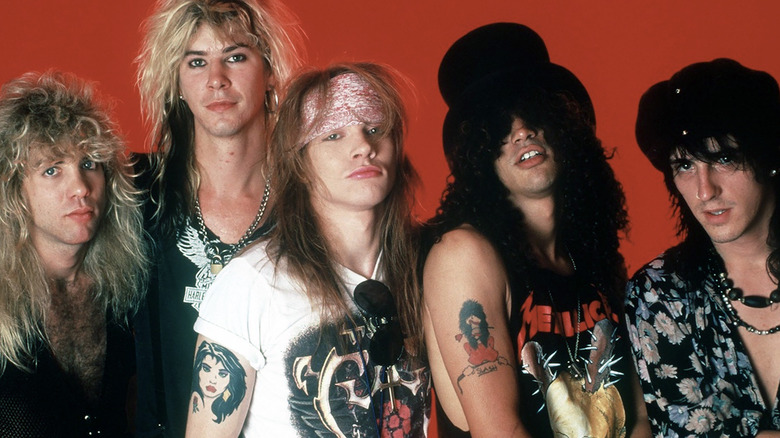 Icon And Image/Getty Images
In the late 1980's, Guns N' Roses singer Axl Rose was involved in a turbulent relationship with model Erin Everly. The two met in 1986 and bonded instantly. "Patience" is largely believed to be about them. "It was the first relationship I had," Everly told People. "I was looking for someone who wanted to get married, have a bunch of children, and a station wagon." Rose and Everly dated for a few years before getting married in 1990. Their marriage only lasted nine months, with Everly eventually filing a lawsuit against Rose for shocking behavior.
"Patience" is sung from the perspective of someone with a wandering eye, which tracks, given Rose's troubled track record. "Was a time when I wasn't sure / You set my mind at ease / There ain't no doubt you're in my heart now," Axl Rose sings. "I've been walkin' the streets at night / Just tryin' to get it right / It's hard to see with so many around," its lyrics go. 
"He'd prefer to be in a monogamous relationship, but can't seem to find the 'right' woman to travel that road with," Genius penned. "[Cheating] forfeits a certain amount of personal space ... He's really struggling to stay patient." While the original song may have been about a troubled relationship, Chris Cornell's version strips that away and celebrates its raw beauty. 
If you or someone you know is struggling with mental health, please contact the Crisis Text Line by texting HOME to 741741, call the National Alliance on Mental Illness helpline at 1-800-950-NAMI (6264), or visit the National Institute of Mental Health website.