The Real Reason Prince Harry Was So Scared To Return To The UK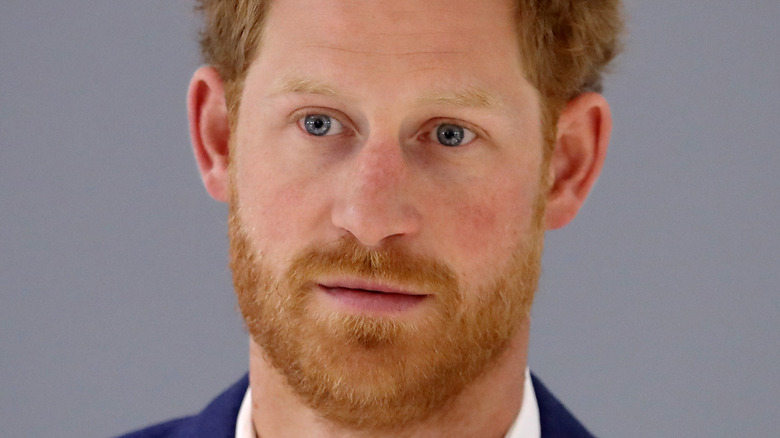 Chris Jackson/Getty Images
Prince Harry and Meghan Markle sat down for a candid interview with Oprah Winfrey in which they expressed some of their concerns with the royal family. The interview, which aired on CBS back on March 7, caused the rift between Harry and his family to grow larger, which is something that Harry figured would happen. What the Duke of Sussex didn't realize was that he was going to be forced to see his family face-to-face about six weeks later. Harry's grandfather, Prince Philip, died on April 9, which meant that Harry had to travel to the UK for the funeral services. This also meant that Harry had to see his family — including his father, Prince Charles, and his older brother, Prince William — while tensions — and emotions — were high.
Just about everyone had their eyes on Harry at the funeral, which was televised in various countries. While leaving St. George's Chapel and walking to Windsor Castle, Harry and William shared a chat — and things appeared to be okay between them, which many royal watchers were relieved to see. However, in an interview with the Associated Press ahead of the release of his new series on mental health, Harry shared the truth about how he really felt facing his family for the first time since that interview. Read on for more.
Prince Harry said therapy helped him cope with having to travel to the UK for Prince Philip's funeral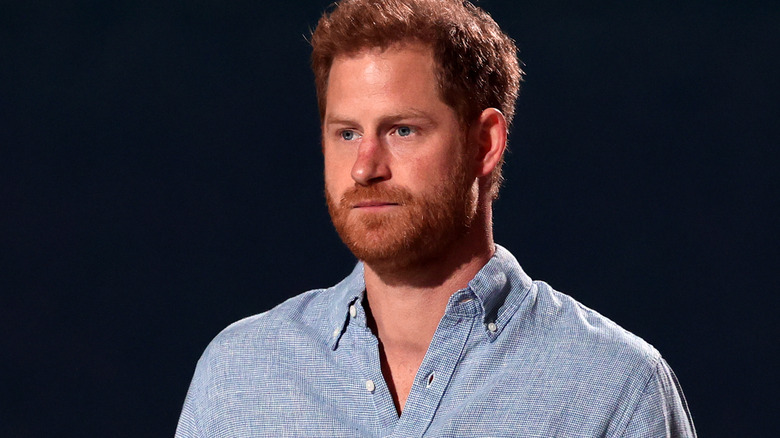 Kevin Winter/Getty Images
Perhaps unsurprisingly, Prince Harry's trip to the UK for Prince Philip's funeral was not something he looked forward to. "I was worried about it, I was afraid," he told the Associated Press (via the Daily Mail). He revealed that he worked through his feelings in therapy. "It definitely made it a lot easier, but the heart still pounds," he said of seeing his family for the first time in more than a year.
There have been reports that Harry sat down with Prince Charles and Prince William after the funeral. According to the Daily Mail, the three men had a meeting to discuss things that had transpired, which seemed to be a step in the right direction. "There is much pain and hurt on both sides, so this reconciliation will take place in baby steps. First, they need to decide on some ground rules as to how they conduct business going forward in a way that makes all parties feel safe and protected," a source told the outlet. 
Harry is expected to see his family again — at the very least, his brother — when he returns to the UK for the unveiling of a statue of his mother in July. Despite the fact that the two brothers have been at odds, Harry "absolutely" plans on attending the ceremony, a source told Page Six.