The Truth About Queen Elizabeth's Relationship With Daniel Craig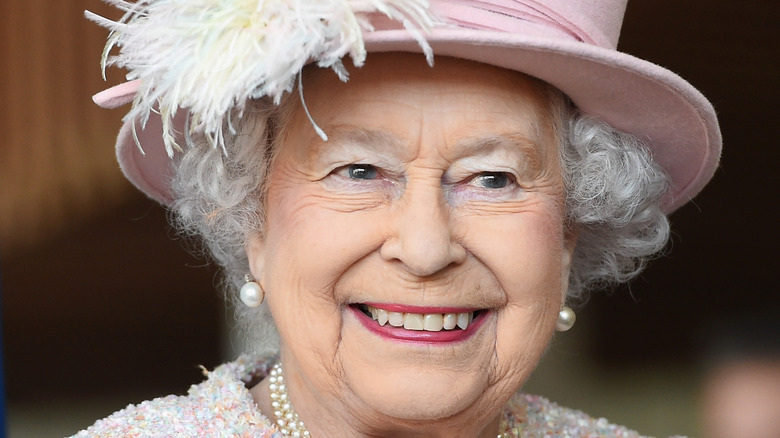 Stuart C. Wilson/Getty Images
As a reigning monarch, Queen Elizabeth II has shaken hands and mingled with everybody from presidents to politicians to other monarchs and even celebrities. Madonna, Elton John, Paul McCartney, and Angelina Jolie are just some celebrities who've had the privilege of meeting the queen at Buckingham Palace, per Town & Country.
The queen's royal status means that only an exclusive number of celebrities have had a chance to interact with her. And it's usually for a short amount of time because she has places to be and things to do. But Daniel Craig remains the sole celebrity to not only have met Elizabeth but also to have acted alongside her for a clip that aired during the open ceremony of the Summer Olympic Games in London 2012. Talk about bragging rights.
But how did that cameo come about, and what is Elizabeth's relationship with Craig like? We've got the scoop for you below.
Queen Elizabeth had one request for the 2012 clip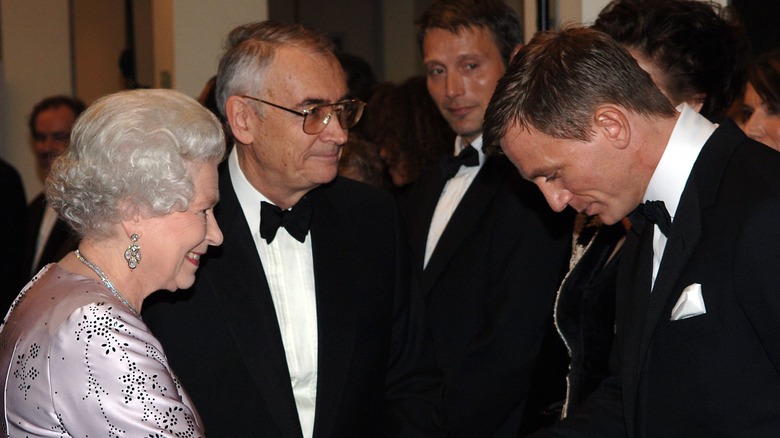 Anwar Hussein/Getty Images
When Queen Elizabeth was presented with an opportunity to make a cameo alongside Daniel Craig for the 2012 London Games, she said "yes" immediately. Per People, Elizabeth teamed up with Craig and "James Bond" director Danny Boyle for the cameo, but she had a special request. Angela Kelly, Elizabeth's stylist, revealed in her book "The Other Side of the Coin: The Queen, the Dresser and the Wardrobe" (via Hello!) that her majesty wanted a speaking part in the clip. "Without hesitation, her majesty replied: 'Of course I must say something. After all, he is coming to rescue me,'" Kelly explained, adding that Elizabeth chose to say, "'Good evening, Mr. Bond,'" in the scene.
While viewers were surprised with Elizabeth's cameo, Craig initially thought he was being pranked. "Danny Boyle told me what he wanted to do and I almost walked out because I really thought he was just pulling my leg," he told Graham Norton (via The Mirror) in 2012. "The whole thing then came about, and the next thing I know I was at the palace."
Craig also said to Norton that Elizabeth had the talent for acting because she could improvise. "She asked if she could maybe pretend to write a letter," he added (via The Things). "So she was doing something as I walked in, which I thought was very good." It's unclear whether the two of them remained in contact, but their partnership was one that fans will always remember.