What These Disney Stars Look Like Today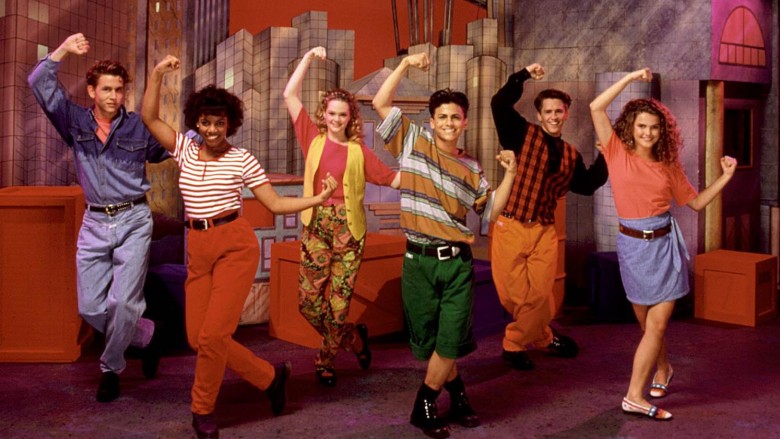 Disney
The Disney Channel has served as a career incubator for some of the entertainment industry's biggest stars. From Justin Timberlake to Britney Spears, and Ryan Gosling to Christina Aguilera, some of your favorite celebs got their start in the "House of Mouse," and many look completely different than they did as kids. Let's take a look.
Stacy Ferguson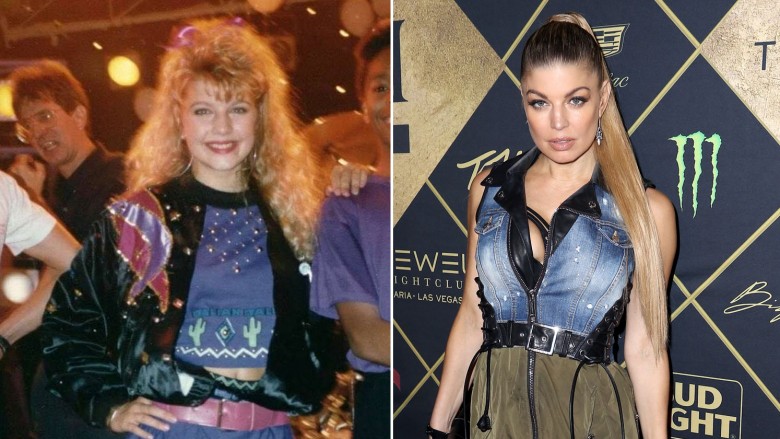 Disney/Getty Images
Long before "My Humps" and super-stardom with The Black-Eyed Peas and as a solo artist, "Fergie" was just Stacy Ann Ferguson, a cast member on Disney's Kids Incorporated (1984-93). As part of the show's "fake" band, Ferguson was one of the longest-running cast members on the series, appearing in six seasons. She later formed the girl band Wild Orchid with fellow Kids Incorporated star Renee Sandstrom and two other ladies. The rest is "Fergalicious" history.
Mario Lopez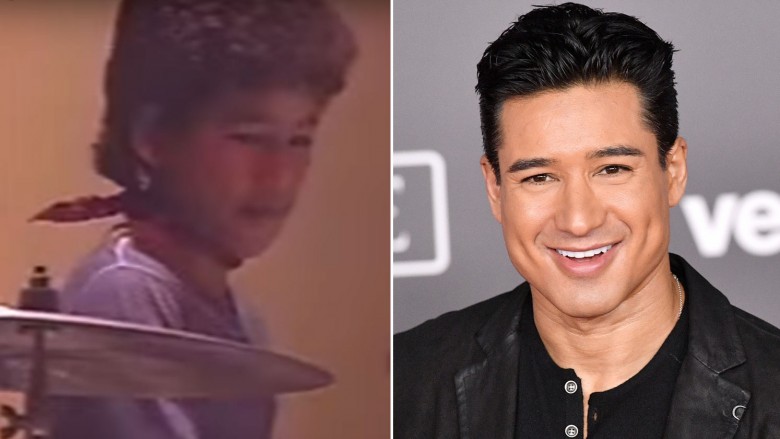 Disney/Getty Images
While it was most definitely his appearance as A.C. Slater on Saved by the Bell (1989-92) that propelled Mario Lopez to fame and fortune, he got his start with Disney, alongside Ferguson on Kids Incorporated. From 1984 to 1986, Lopez appeared as a "drummer," backup dancer, and singer on the show. The dancing experience would later serve him well during his performances as a contestant on the third season of Dancing with the Stars. Since his Disney days, Lopez has built up a very respectable Hollywood resumé, with roles on dozens of shows, TV movies, and films, including his hosting gig on the entertainment news magazine Extra.
Jewel Staite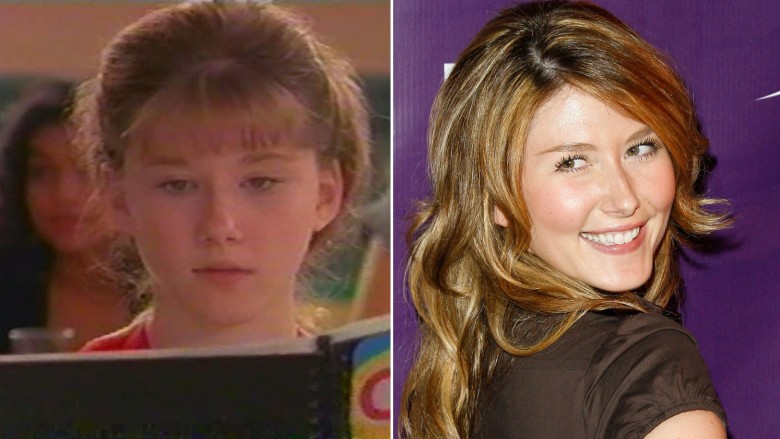 Disney/Getty Images
You probably know her best as Kaylee Frye from Firefly (2002-03) or Dr. Jennifer Grant on Stargate: Atlantis (2004-09), but Staite got her start in Hollywood as a child star, and her first major role was on the very first Disney Channel original series: Flash Forward (1996-97). In the show, Staite plays 13-year-old Becca Fisher, who does her best to navigate the obstacles of eighth grade.
Shia LaBeouf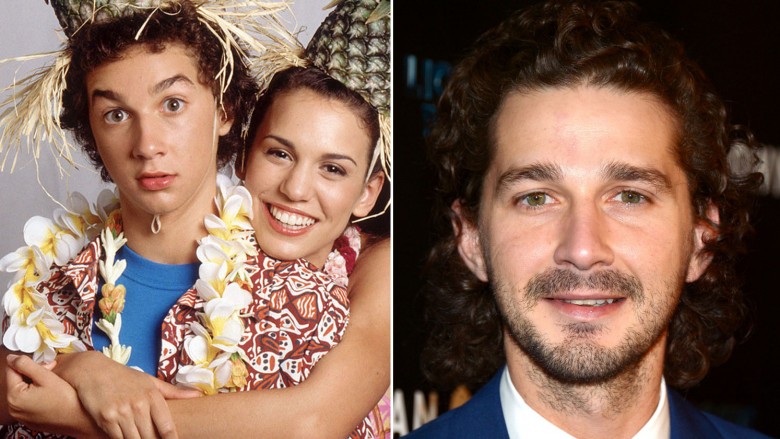 Disney/Getty Images
Long before Indiana Jones and the Kingdom of the Crystal Skull (2008) or the Transformers movie franchise (2007-), Shia LaBeouf was a favorite among the younger crowd thanks to his role on Disney's Even Stevens (2000-03). His performance as the mischievous and boisterous Louis Stevens earned LeBouf a Daytime Emmy Award in 2003. He transformed from Disney kid to the big screen with his appearance on the adventure comedy Holes in 2003 and has continued to make waves both on and off-screen.
Hilary Duff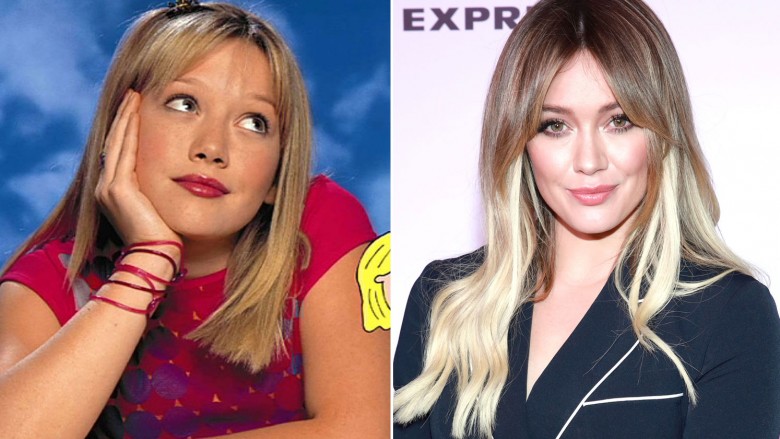 Disney/Getty Images
As the title character on the Disney Channel show Lizzie McGuire (2001-04), Hilary Duff was propelled to superstardom in the early 2000s. The success of the series earned her legions of fans and a multitude of other projects for the network, including movies such as Cadet Kelly (2002) and a musical career. After hitting adulthood, Duff shifted her focus to independent films and wrote several successful fiction novels. At the time of this writing, she's been playing the 20-something Kelsey Peters on the popular comedy-drama TV series Younger (2015-).
Keri Russell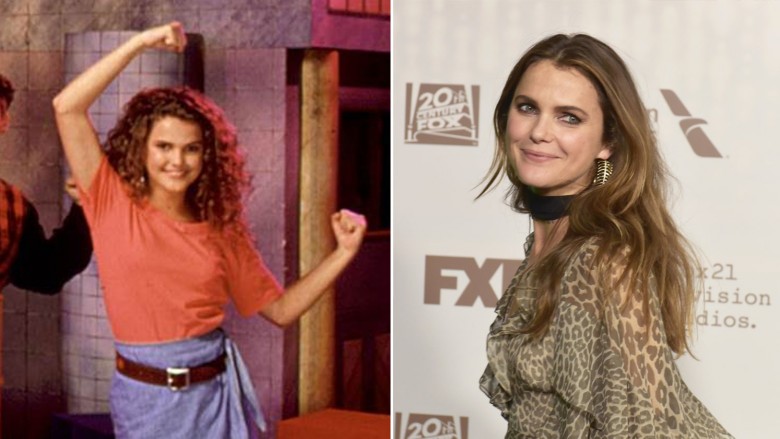 Disney/Getty Images
When Disney decided to revive one of its oldest shows with The All-New Mickey Mouse Club in 1989, it packed the cast with a horde of potential young stars. Keri Russell was among the new squad, appearing on the series from 1991 to 1993. She went on to become a household name with her role as the title character on the television drama Felicity (1998-2002). In recent years, she's returned to the small screen, appearing as Elizabeth Jennings on the FX period drama The Americans (2013-), a role which has earned her both Golden Globe and Emmy nominations.
JC Chasez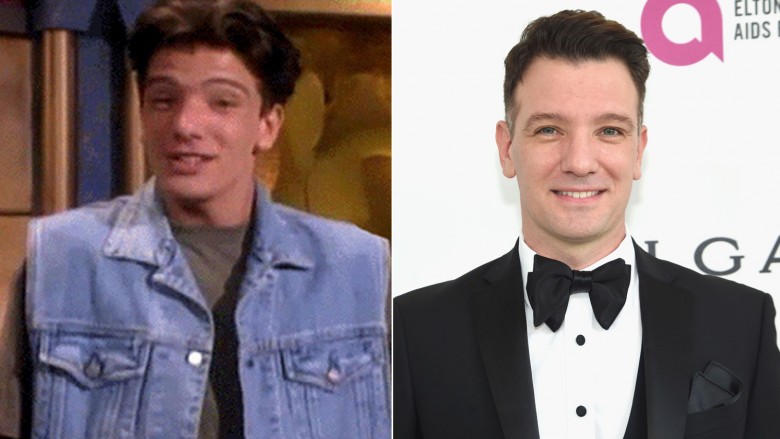 Disney/Getty Images
JC Chasez became world famous as one-fifth of the superstar boy band *NSYNC, but before the group made it big, he was a Mouseketeer on the rebooted version of Disney's The Mickey Mouse Club. After ruling the pop charts with bandmates Justin Timberlake, Joey Fatone, Chris Kirkpatrick, and Lance Bass, Chasez shifted into a solo musical career and returned to television as a judge on America's Best Dance Crew (2008-15).
Brenda Song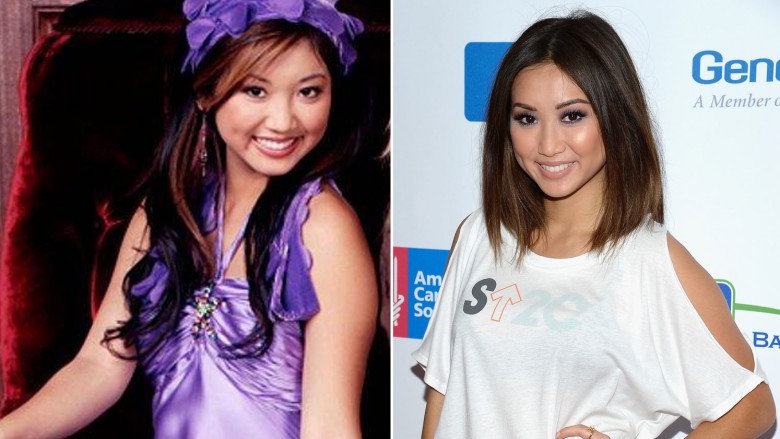 Disney/Getty Images
Brenda Song got her start in show business as a child fashion model, and at 14, she signed a contract with Disney and appeared in two of its original movies, Get a Clue (2002) and Stuck in the Suburbs (2004). In 2005, Disney cast Song as the wealthy and clueless London Tipton in its hit sitcom, The Suite Life of Zack and Cody (2005-08), launching her into the big time alongside co-stars Ashley Tisdale and twins Cole and Dylan Sprouse. After Suite Life, Song continued her success in Hollywood with appearances in films such as The Social Network (2010). At the time of this writing, she's making a splash on the CBS medical drama Pure Genius (2016-)
Moisés Arias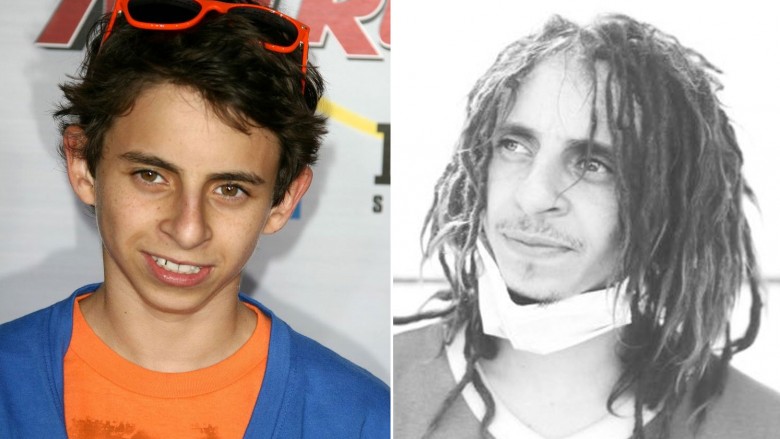 Disney
As Rico Suave on Disney's smash hit series Hannah Montana (2006-11), Moisés Arias was the antagonist you loved to hate. When the show wrapped, he continued his acting career with a multitude of various roles in TV and film. Most notably, Arias appeared as the hard-nosed Bonzo Madrid in the film adaptation of Ender's Game (2013) and as Dismas in Ben-Hur (2016).
David Henrie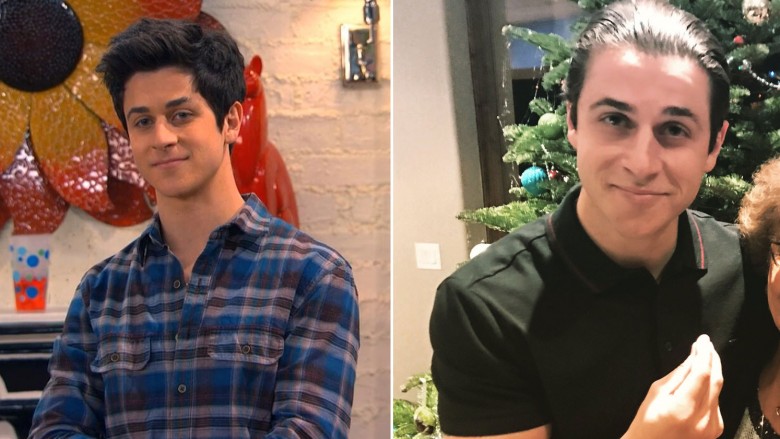 Disney
While perhaps best known to most audiences as Ted Mosby's future son on the sitcom How I Met Your Mother (2005-14), David Henrie is well-known to Disney fans for his recurring gig on That's So Raven (2003-07) and his leading role as Justin Russo on Wizards of Waverly Place (2007-12). After Henrie and Disney parted ways, he continued to work in film and television. At the time of this writing, he's slated to play a young Ronald Reagan in the upcoming biopic, Reagan.
Sterling Knight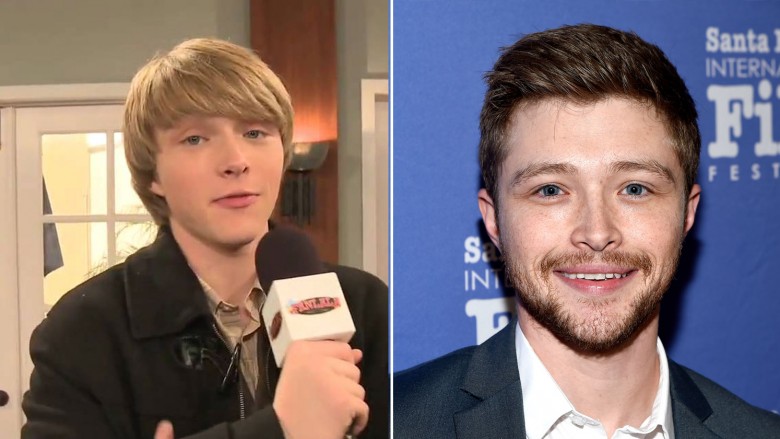 Disney/Getty Images
If you've been watching Disney in recent years, Sterling Knight is probably a familiar face. He portrayed Chad Dylan Cooper on the teen sitcom Sonny with a Chance (2009-11) and its spin-off, So Random! (2011-12). Since then, Knight has appeared in a handful of TV shows and movies and played the role of Nate on the short-lived NBC sitcom Crowded (2016).
Debby Ryan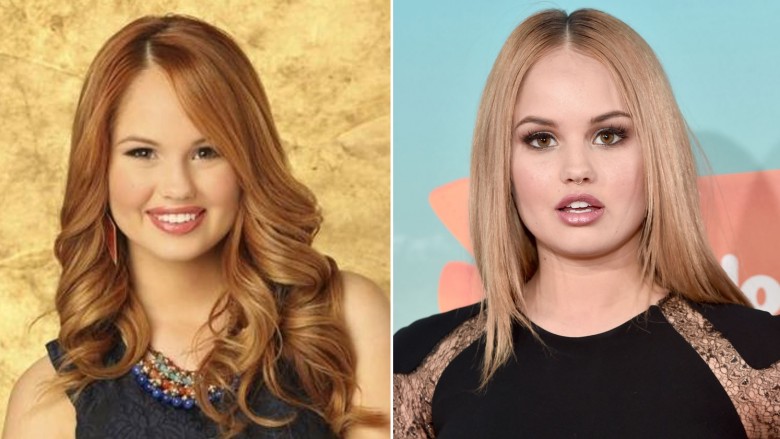 Disney/Getty Images
Like fellow Disney starlets Miley Cyrus, Hilary Duff, and Selena Gomez, Debby Ryan practically grew up on the Disney Channel. She was introduced to audiences through her role as Bailey in The Suite Life on Deck (2008-11), before landing an even bigger gig in the TV movie 16 Wishes (2010). Ryan dabbled in music and behind-the-scenes production before landing her own show, Jessie (2011-15), in which she plays a small-town Texas girl who moves to the Big Apple in search of stardom. Ryan even directed an episode of Jessie, making her the youngest director of a Disney production. At the time of this writing, she's working on the VH1 drama series Daytime Divas, which premieres in 2017.
Adam Hicks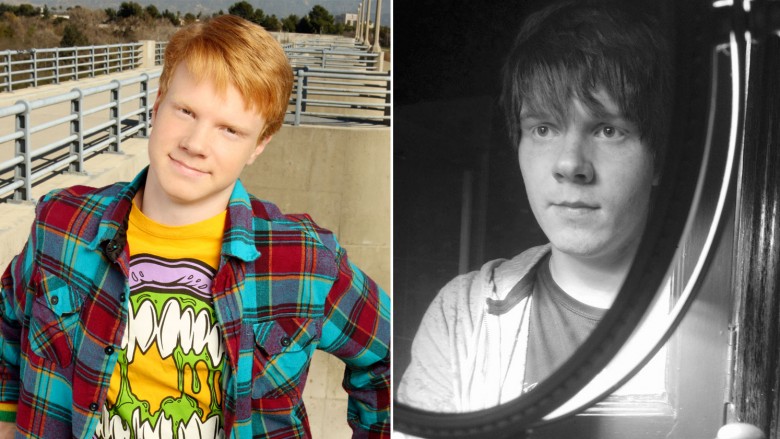 Disney
As a Disney Channel star, Adam Hicks was one of the network's top young, male actors. He was involved in multiple Disney shows and movies, including Jonas (2009-10), Lemonade Mouth (2011), So Random!, and Pair of Kings (2010-13). Hicks is perhaps best known to Disney fans for his role as the aspiring skateboarder Luther on the series Zeke and Luther (2009-12). He's still acting but has definitely moved away from the family-friendly fare. His most recent projects include the erotic thriller The Boy Next Door (2015) starring Jennifer Lopez and the Hulu original horror series Freakish (2016-)
Raven-Symoné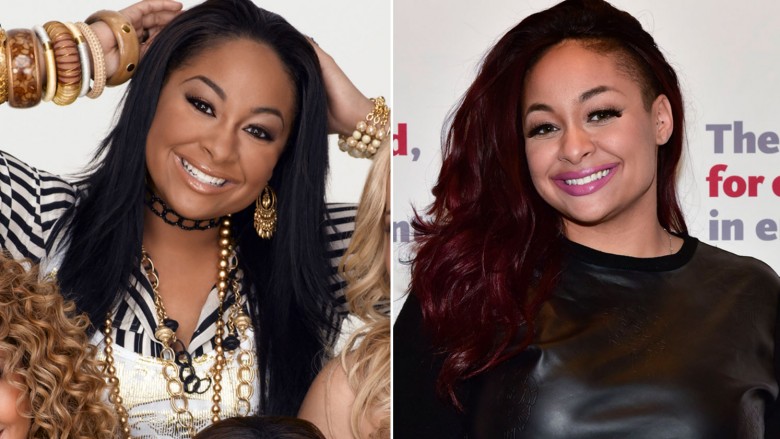 Disney/Getty Images
While she first stormed into the spotlight on The Cosby Show (1984-92) as the precocious Olivia, Raven-Symoné gained legions of new fans when she made the transition to Disney as a teen. She started out with a voice-acting role as Monique on Kim Possible (2002-07), before landing her own live-action Disney series, That's So Raven. She had also been nurturing a budding musical career, and the Disney original movie The Cheetah Girls (2003) became the project that launched her to super-stardom as both an actress and a singer. She voiced Iridessa on Disney's Tinker Bell movie franchise, then became a host on The View in 2015. At the time of this writing, she's focused on a That's So Raven spin-off scheduled to premiere in 2017.
Vanessa Hudgens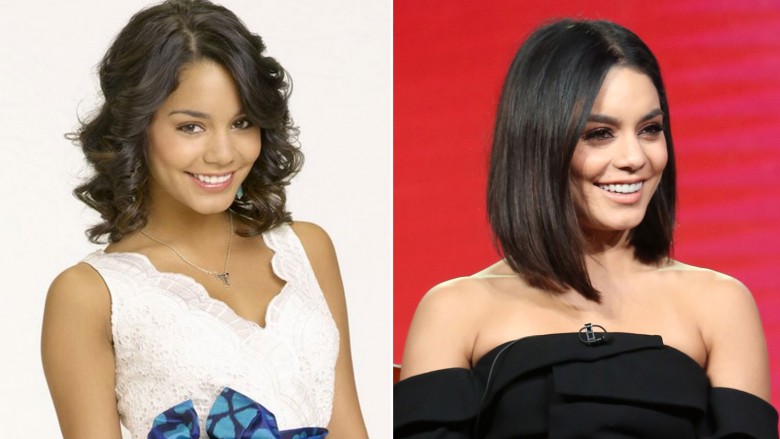 Disney/Getty Images
Vanessa Hudgens made it big when she appeared in Disney's smash High School Musical (2006) movie with co-stars Zac Efron and Ashley Tisdale. The instant fame opened doors in the entertainment industry. Hudgens returned to Disney for High School Musical 2 (2007) and High School Musical 3: Senior Year (2008), then graduated from the Disney sphere and dove into stage productions such as Rent and Gigi. In 2016, she played Rizzo in the FOX production of Grease: Live, and at the time of this writing, she stars in the NBC comedy series Powerless (2017-).
Bridgit Mendler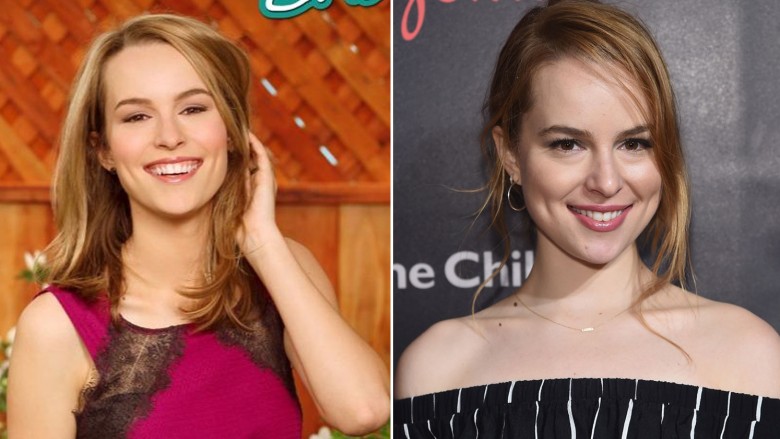 Disney/Getty Images
While Bridgit Mendler first became a familiar face on Disney with her recurring role as Juliet on Wizards of Waverly Place, it wasn't until she earned her own Disney show, Good Luck Charlie (2010-14), that she became a household name among younger crowds. A starring role in the Disney movie Lemonade Mouth and a record deal with Disney's Hollywood Records soon followed. Her career is still going strong. In 2016, Mendler released her second album, was cast in the CMT television series Nashville, and graduated from the University of Southern California with a degree in anthropology.
Kimberly J. Brown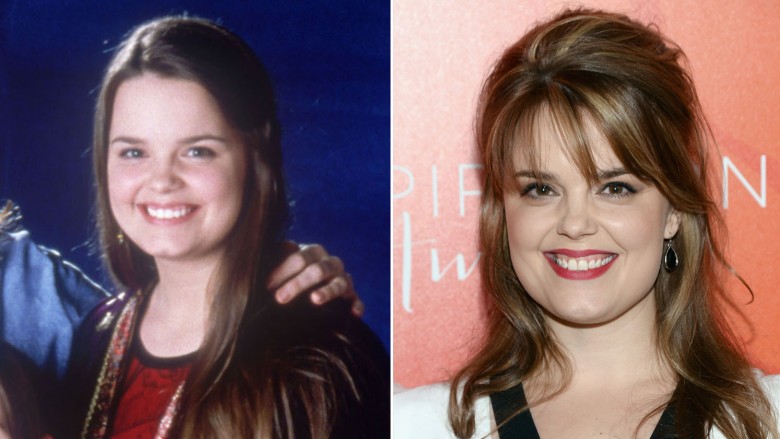 Disney/Getty Images
She played the plucky heroine Marnie Piper in Disney's Halloweentown (1998) movie alongside Debbie Reynolds, but unlike many of the other Disney stars on our list, her role on the channel did not propel her to fortune and fame. Since her appearance in the second Halloweentown sequel in 2004, Brown has collected only a handful of acting credits. In 2013, she appeared in the AMC crime drama Low Winter Sun, but we're still waiting for her comeback to dawn.
Tony Lucca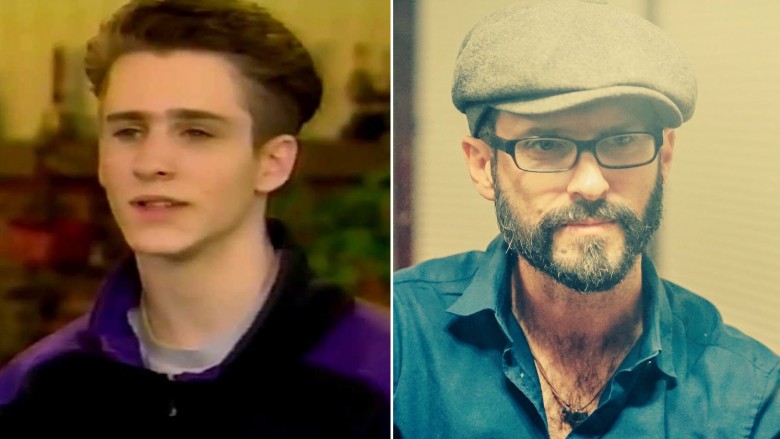 Disney
Another alum of The All New Mickey Mouse Club, Tony Lucca was on the reboot from 1991-1994. Along with castmates Aguilera and Gosling, Lucca would go on to bigger and better things after the show's cancellation. He launched a mildly successful music career that enjoyed a big boost when he appeared on Season 2 of The Voice in 2012. Lucca is still pursuing music, and according to his Twitter account, he's touring in 2017.