How Much Is Monica Lewinsky Worth?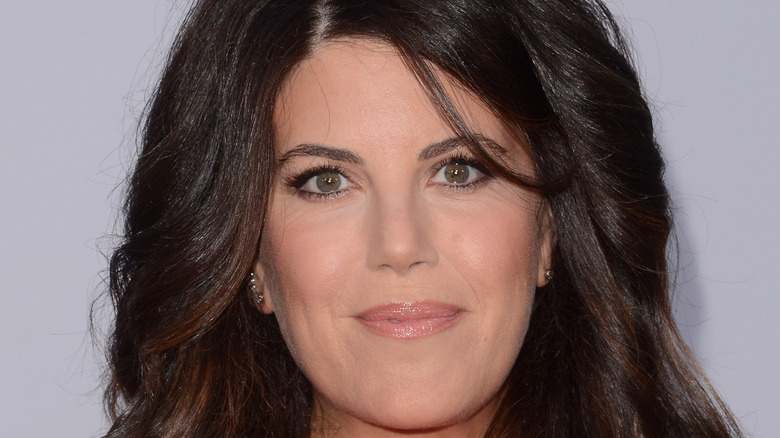 Shutterstock
It's impossible to not know who Monica Lewinsky is — and who she's become. In the late '90s, she made headlines after her and then-President Bill Clinton's affair was revealed. The scandal led to Clinton's impeachment in December 1998, according to ABC News. Lewinsky opened up about the scandal in a 2015 TED Talk: "Overnight, I went from being a completely private figure to a publicly humiliated one worldwide. I was patient zero of losing a reputation on a global scale almost instantaneously."
Before Lewinsky was ridiculed in the media for her involvement with Clinton, she grew up in Los Angeles as the daughter of an author and oncologist, according to Celebrity Net Worth. She attended top schools like Beverly Hills High School and Bel Air Prep, graduating from Lewis & Clark College in 1995, and then working as a White House intern. She then earned a paid role in the Office of Legislative Affairs, but was reportedly transferred to the Pentagon in April 1996 because officials thought she was spending too much time with the president.
Once Clinton admitted he had "a relationship with Miss Lewinsky that was not appropriate," she was immediately thrust into the spotlight. Now that it's been over two decades since the scandal, one might be wondering about the state of Lewinsky's finances. Keep reading to see how much she's actually worth.
Monica Lewinsky may be worth less than you think, but she has a growing career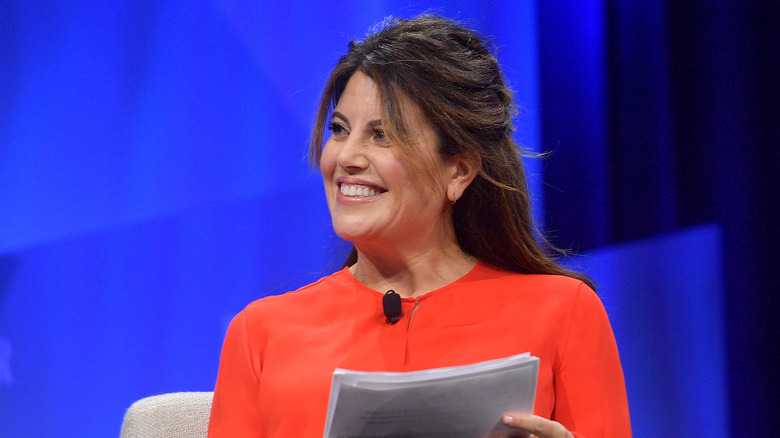 Matt Winkelmeyer/Getty Images
Monica Lewinsky is worth an estimated $1.5 million, per Celebrity Net Worth. 
Lewinsky told her side of the scandal in 1999's "Monica's Story," written by biographer Andrew Morton. She reportedly netted a $500,000 advance. Barbara Walters interviewed her on "20/20" and she reportedly earned $1 million from international rights. Lewinsky was also a Jenny Craig spokeswoman, but was allegedly only paid $300,000 of the $1 million endorsement deal she was promised. She also created her own handbag line and hosted a dating show, per Oprah Daily. 
Later, Lewinsky explained she didn't want to cash in on her notoriety. She told Vanity Fair in 2014, "I turned down offers that would have earned me more than $10 million, because they didn't feel like the right thing to do." But even after graduating from the London School of Economics in 2006, finding a job was difficult. She was never "quite right" for positions due to her "history," she said. She then realized a typical 9-5 wasn't for her. "I've managed to get by (barely, at times) with my own projects, usually with start-ups that I have participated in, or with loans from friends and family," she revealed.
Today, her star (and net worth) is on the rise. She's made a name for herself as an anti-bullying advocate and speaker, is actively hilarious on Twitter, and is executive producing "Impeachment: American Crime Story" about the scandal, per Vanity Fair.