The Tragic Death Of Barbara Walters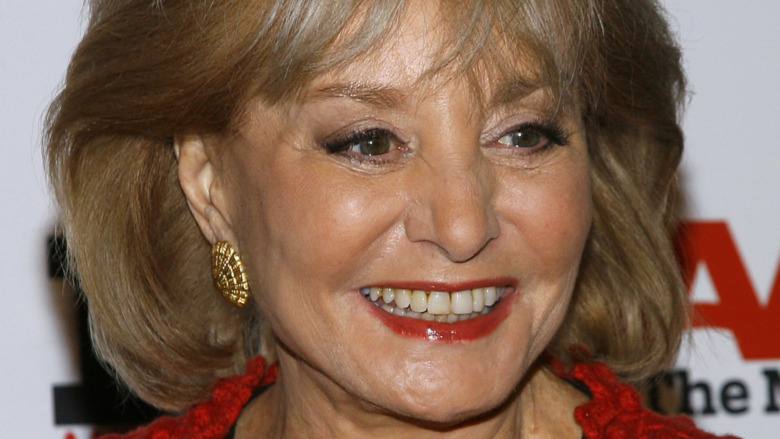 Shutterstock
Barbara Walters, longtime journalist and popular television host, died at age 93 on December 30, ABC News reported. Walters leaves behind a daughter, Jacqueline Dena Guber, who she shared with her second husband, Lee Guber. Walters was married three other times, once to Robert Henry Katz, twice to Merv Adelson. She was not married at the time of her death.
As her representative, Cindi Berger confirmed to People, "Barbara Walters passed away peacefully in her home surrounded by loved ones." Berger added, "She lived a big life... She lived her life with no regrets. She was a trailblazer not only for female journalists, but for all women." Bob Iger, CEO of The Walt Disney Company, released a statement on Twitter following the news, saying, "Barbara was a true legend, a pioneer not just for women in journalism but for journalism itself. She was a one-of-a-kind reporter who landed many of the most important interviews of our time ... She will be missed by all of us at The Walt Disney Company, and we send our deepest condolences to her daughter, Jacqueline." The statement did not confirm the cause of death.
After news of Walters' death broke, those who admired her throughout the years are now thinking back on everything she accomplished throughout her lengthy and impressive career. With that in mind, here's everything you need to know about Walters' incredible life.
Barbara Walters' passion inspired her career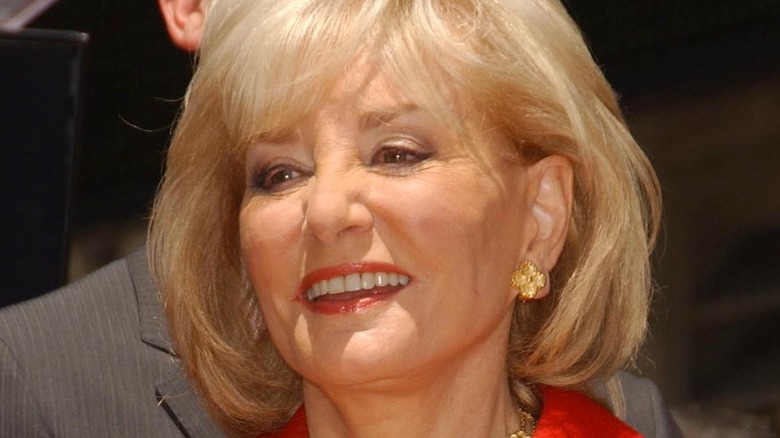 Shutterstock
There's no denying that Barbara Walters was a success. Following an incredible 25 years on "20/20" as the show's co-host and chief correspondent, Walters generated notoriety for her "Barbara Walters Specials" and her work on "The View," a show that she helped create and co-hosted from its premiere in 1997 until her last episode aired in 2014. "We treated women with intelligence," Walters said of the show's longevity.
For Walters' work, she earned a stunning amount of money and took home top industry accolades. Along with being inducted into the Academy of Television Arts and Sciences' Hall of Fame, according to ABC News, she was also given a Lifetime Achievement Award by the International Women's Media Foundation and a Daytime Emmy Award. You'll also find her star on the Hollywood Walk of Fame and a wax figure of her at Madame Tussauds. The journalist, who interviewed high-profile names such as Fidel Castro and Barbara Streisand, to name a few, told Oprah Winfrey of her success, "You've got to have a reason to get up in the morning. That doesn't mean you have to have a career. But you must have something you really care about."
In 2014, when Walters discussed her retirement, she admitted that she wasn't experiencing the kind of emotions that fans might have expected. "I should really be depressed, but I'm not," she shared with Variety. "So maybe there's something wrong with me." That's surely, in part, because she was leaving behind a legacy.
Barbara Walters was a trailblazer for women journalists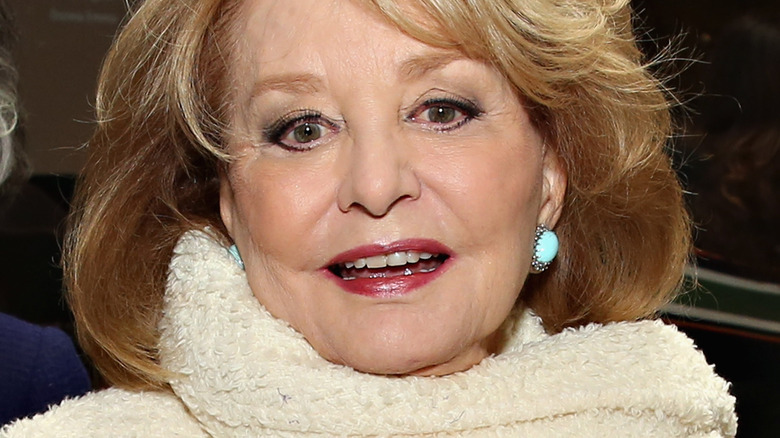 Cindy Ord/Getty Images
With countless accolades to her name, Barbara Walters likely experienced no greater career triumph than serving as a trailblazer for other women in the journalism field. As The New York Times noted, in her autobiography, Walters concluded by noting that, amid today's 24-hour news cycle, it'd be hard for any journalist to establish a career quite as expansive as hers. "If I was, perhaps, atop of the game, I also had the advantage of being ahead of the game," she wrote. But, by playing the game as she did, Walters opened the playing field up to other women who wanted to pursue the same aspirations that made the award-wining journalist a household name and TV icon.
Oprah Winfrey — a trailblazer in her own right — took to Instagram to honor her friend and colleague upon learning of her death. "Without Barbara Walters there wouldn't have been me—nor any other woman you see on evening, morning, and daily news. She was indeed a Trailblazer. I did my very first television audition with her in mind the whole time," Winfrey wrote. "Grateful that she was such a powerful and gracious role model. Grateful to have known her. Grateful to have followed in her Light."
Katie Couric, who served as the first female solo anchor of a weekday network evening news broadcast, "CBS Evening News with Katie Couric," also took to Instagram to praise Walters. "As I wrote in my book, she liked to say we were similar in that neither of us was particularly glamorous. I never quite knew how to take that, although being in Barbara's mold was nothing but a compliment," she wrote. "Thank you for everything, Barbara."