Cole Hauser Is A Member Of These Famous Families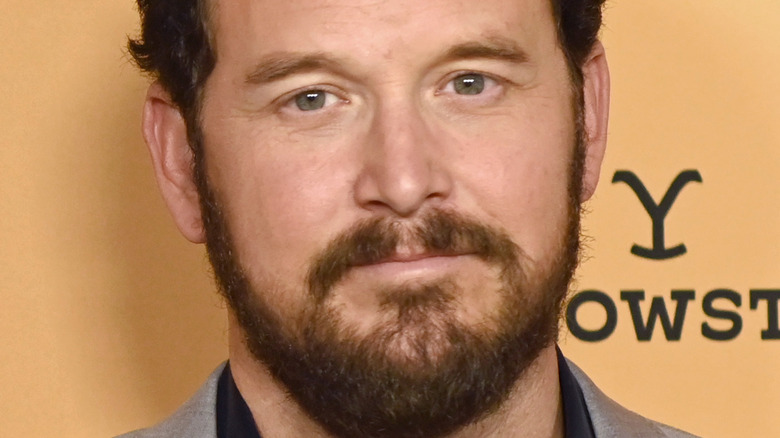 Frazer Harrison/Getty Images
"Yellowstone" star Cole Hauser has been entertaining us for decades. He made his debut in 1992's "School Ties," alongside Matt Damon, Ben Affleck, Brendan Fraser, and Chris O'Donnell. Throughout the 1990s, he appeared in some of the most critically acclaimed films of the decade, including Richard Linklater's "Dazed and Confused," John Singleton's "Higher Learning," and Affleck and Damon's Academy Award-winning "Good Will Hunting," per IMDb. Through those roles, Hauser met the men who would become some of his closest friends to this day — Matthew McConaughey, Affleck, and Damon.
These days, Hauser stars in the Paramount Network's western "Yellowstone" as Rip Wheeler, the lead ranch hand. He's also a married father of three. The 46-year-old has been married to former actor Cynthia Daniel since 2004 and they have three kids, ranging in age from 8 to 17. His wife's twin sister is actor Brittany Daniel, known for her roles in "The Game" and "It's Always Sunny in Philadelphia," per Celebrity Net Worth. However, that's not the famous family we're referring to in the title of this article.
Keep reading to find out which famous family Hauser belongs to.
He's from Hollywood royalty on both sides of his family tree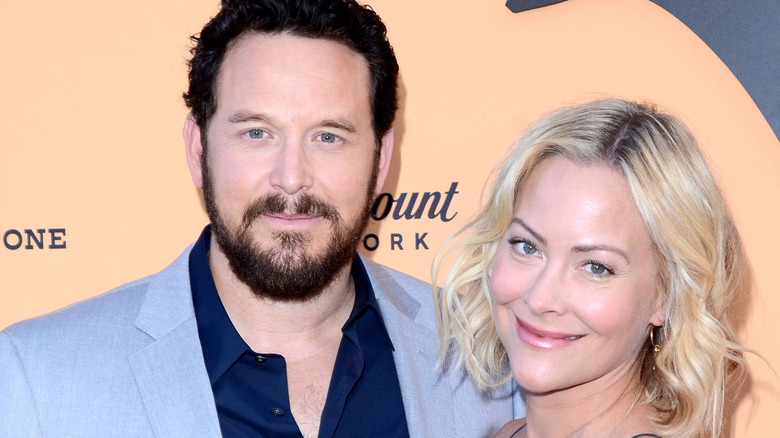 Shutterstock
Cole Hauser was born in Santa Barbara, Calif. in 1975. His parents are Cass Warner, founder of production company Warner Sisters, and actor Wings Hauser. His dad had long-running roles on a number of television series, including "Murder, She Wrote," "Beverly Hills, 90210," and "The Young and the Restless," per IMDb. His paternal grandfather was Dwight Hauser, an actor, screenwriter, and producer who was blacklisted after being branded a Communist during the McCarthy era, per Entertainment Weekly.
If you think that's impressive, wait until you hear about his mom's family: Cass Warner's father was twice Oscar-nominated screenwriter and producer Milton Sperling. Her grandfather was Harry Warner, part of the team of four brothers who founded Warner Brothers Studio. Under Harry Warner's leadership, the studio produced and released "Casablanca," "Little Caesar," and "The Story of Emile Zola," among many other films, per Express.
Cole clearly inherited his talent from his creative and successful family. According to him, he also inherited their work ethic. "My family is innately hard-working. Especially on my mom's side," he said in an interview with Havok Journal. "They were Russian immigrants and they came over and built an empire at Warner Brothers. Even my grandfather, who was a Marine and in Iwo Jima, came back and built the career he had built. You've got to work hard, there is no substitute."