The Unlikely Way Chris Nunez's Color Collab App Is Helping Amazon Tribes - Exclusive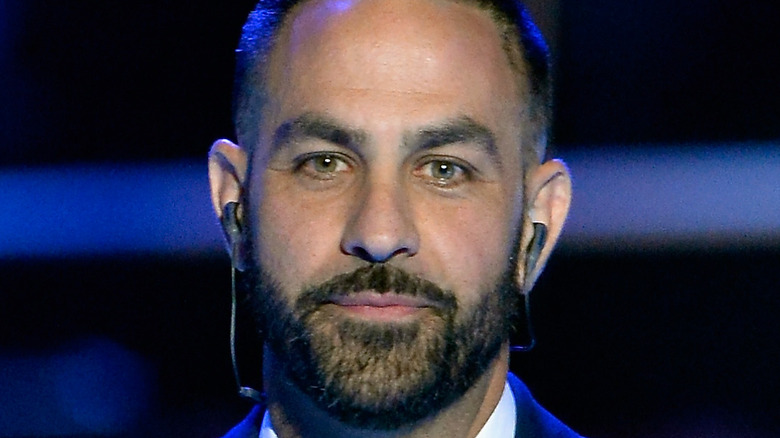 Bryan Steffy/Getty Images
The diverse energy and creative magic of the tattoo parlor have become delicious fodder for unscripted staples like "Ink Master," "Miami Ink," and "LA Ink," and while Chris Núñez has become a household name thanks to his time on reality TV, it takes only a few minutes of conversation with the Florida native to realize he's not in it for the fame. He's in it for the art and his latest endeavor, the digital coloring book app Color Collab, is a playground for creatives new and old.
Núñez has largely made it a point to use his earnings from "Ink Master" to give back to the arts world through projects especially close to his heart, as he told Nicki Swift in an exclusive interview. He spoke with a palpable passion discussing one venture he's working on in conjunction with Collab that's been three years in the making: a documentary about the life and art of tribes in the Amazon. "It is not a docuseries hosted by me," he said. "It was my passion, and a big portion of the money that I made ... fueled me to go and shoot something that I believe in with all my heart."
Núñez is quick to clarify that while his team is helping tell their stories, they're also giving back to these adept creators: "hosting [some of the tribes and] ... bringing them into Collab," and ensuring "proceeds [from their art] all go back to them." He added, "We are an art-driven community; we are not an opportunistic community when it comes to the world that we're delving into."
Chris Núñez knows the healing effects of art firsthand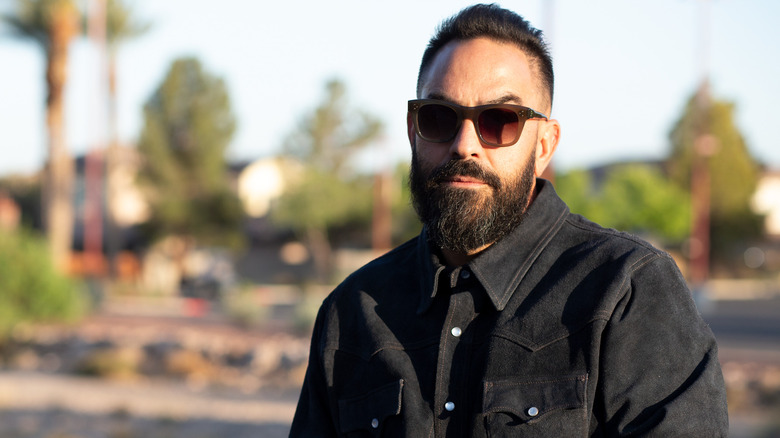 Color Collab
As a tattoo artist, Chris Núñez has been able to pack up his tools, take his skills on the road, and work in different countries across the world. It was his 30 years of experience that inspired him to use his star power to give back with his work. "I chased down this project and in the meantime, keep finding ways to do charitable things and bring things back to the Amazon, back to the community, all through art," he said. He originally got his start in graffiti as a kid before discovering the ink world at 18 and never looking back. "I've had a few arguments with girlfriends or a few bumps in the road or whatever," he said. "And you get to work and it's like, you think your whole world's caving in and you put your head down and start tattooing and it just, it's gone."
In fact, he said the user experience on his new app is not that different from the meditative space he enters behind the needle. "I forget everything going on in my life and what I'm doing is my focus ... Throughout that four hours that I'll spend on [a] client, I'll do 40 hours of work on myself and I stand up and ... I feel great again."
You can unleash your inner artist with Chris Núñez and Foundry IV's Color Collab app, available on Google Play and the App Store.