Jessa Duggar Reveals Newborn Son's Name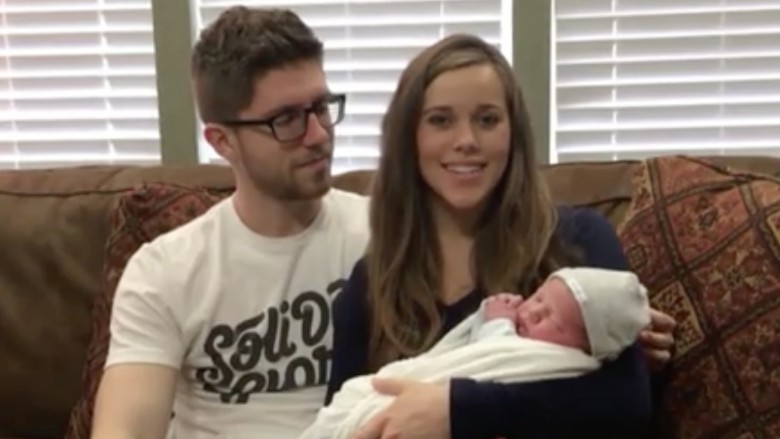 TLC
Welcome to the world, Henry Wilberforce Seewald!
Jessa Seewald (née Duggar) and husband Ben recently announced their second son's name, following his February 6 arrival (via People). Henry joins big brother Spurgeon Elliot Seewald, who was born in November 2015, days after the couple's first wedding anniversary.
So, what's in a name? Counting On stars Jessa, 24, and Ben, 21, called their newest blue bundle of joy after William Wilberforce, an English politician and philanthropist born in 1759 who was a leader in ending the slave trade.
As for Henry, Ben explains, "We just thought it was cute, but also there was another great man of God name Matthew Henry who lived before Wilberforce and he wrote a lot of great commentaries."
Little Henry will soon have another playmate in the family. "We are so excited to be expecting Dillard baby No. 2!" Jessa's sister and brother-in-law, Jill and Derick Dillard, told People in December 2016. The couple later announced they are expecting a second son.