Juan Pablo Montoya's Net Worth: How Much Is The IndyCar Driver Worth?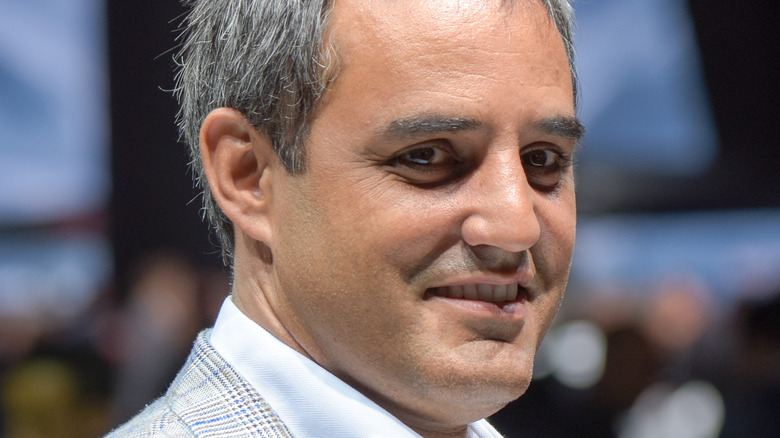 Shutterstock
In the racing world, it's rare to see drivers race in multiple series. It's even rarer to see them win multiple series, but one driver who has indeed done it is Juan Pablo Montoya. According to Nascar, he won the CART championship as a rookie in 1999, and the Indianapolis 500 one year later. After winning at Nascar, Montoya transitioned to Formula 1 from 2001 to 2006, where he won several championships. Talk about versatility!
The Colombian racer switched between Nascar and Formula 1 during his career, but found that most of his success came from the former. "You know, I really enjoyed NASCAR, and when I worked with Brian Pattie (Montoya's crew chief from 2008 to 2011), it was very good," Montoya told Nascar. "We had a really good relationship and we made a lot of good things."
Montoya's passion for racing cannot be capped — he's still active on the tracks. The 45-year-old is set to make his comeback to Indy Car at the Indianapolis 500, which will be held on May 30, according to Sky Sports. Besides hoping for a victory, Montoya will also be looking to add to his bank account once more. Let's take a look at how much he's worth below.
Juan Pablo Montoya is worth more than you think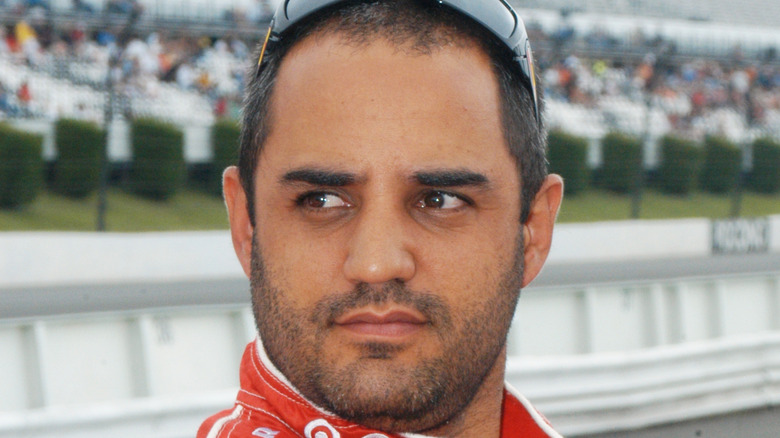 Shutterstock
According to Celebrity Net Worth, Juan Pablo Montoya has an estimated net worth of $35 million. Wow! Most of his earnings have come from his wins in different series. Celebrity Net Worth notes that Montoya "is currently one of only two active drivers who has won two legs of the Triple Crown of Motorsport." The racer also has sponsorships with McLaren Racing, Dragonspeed Racing, and Meyer Shank Racing, according to his official website.
Although Montoya has earned a lot throughout his career as a racer, he grew up with less financial means. In an interview with The Guardian in 2002, Montoya revealed that his father had to mortgage their family home in order to pay for his racing training. Montoya said that money was a big motivating factor for him finding success. "Because the biggest problem is money, you can't find the budget," Montoya told the outlet. "I was very lucky with that. My father backed me a long way but we needed sponsors. To throw away maybe half a million dollars a year is a lot of money so that your kid can play."
Luckily, Montoya's father didn't have to spend more money than he should because his son quickly became a star, and he is still competitive on the tracks to this day.