The Weeknd Disses Justin Bieber?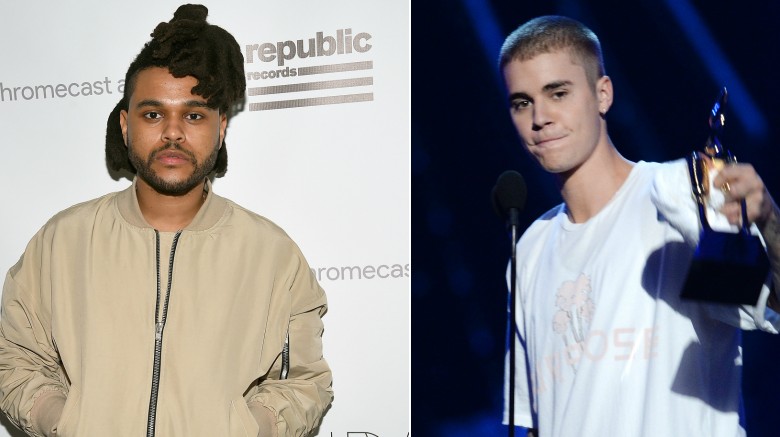 Getty Images
Did The Weeknd just land a musical punch against Justin Bieber?
On Toronto rapper NAV's new track "Some Way", The Weeknd (real name: Abel Tesfaye) drops the lyrics: "I think your girl, think your girl, fell in love with me. She say my f*** and my tongue game a remedy."
Of course people are speculating this slam is about none other than Justin Bieber. Bieber and Selena Gomez dated on and off and on and off and...you get the picture...for years but she's been romantically linked to The Weeknd since January 2017. The two were first photographed kissing outside L.A. hotspot Giorgio Baldi and the couple was most recently spotted together after the Grammys on Feb. 12 at Hollywood's 1Oak nightclub for Rihanna's after-party.
Bieber, meanwhile, skipped the Grammy Awards this year—despite being nominated for four awards—to instead spend time shading The Weeknd on Instagram Live (via TMZ). In the video, Bieber participates in an impromptu Q&A with fans when a friend playing cameraman asks the "What Do You Mean" singer to name his current favorite song. The answer? "Starboy" by The Weeknd. Cue Bieber's outburst of laughter.
Weeks earlier, Bieber also told TMZ, "Hell no I can't listen to a Weeknd song. That s–t's wack." So it was just a matter of time before The Weeknd clapped back.