Sidney Poitier: How Much Is The Hollywood Legend Really Worth?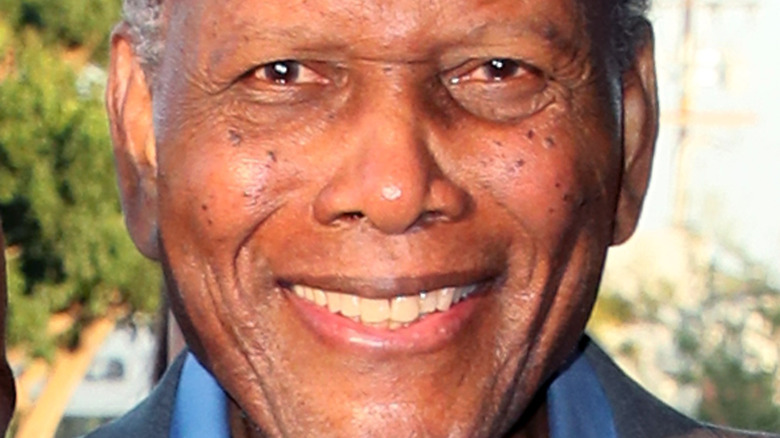 David Livingston/Getty Images
Sidney Poitier is arguably one of the best actors alive today and was one of the first Black actors to truly break the color barrier and forge a place for himself and other actors of color in the entertainment industry. Because of his talent and historical significance, Poitier is renowned for his roles in films like "The Defiant Ones," "Lilies of the Field," "Guess Who's Coming to Dinner," and "In the Heat of the Night," according to IMDb.
Poitier went on to win the Oscar for Best Actor at the 1964 Academy Awards for his performance in "Lilies of the Field" and became the first Black person to do so in Academy Award history, reported The New York Times. He was one of the cultural icons who were honored at the Kennedy Center Honors in 1995, according to the Kennedy Center. 
Now, at age 94, Poitier isn't spending much time in front of the camera, but the legendary actor has a portfolio full of classic cinema roles and an account balance that reflects his life's work. So, how much is the actor's net worth?
Sidney Poitier worked tirelessly for on-screen representation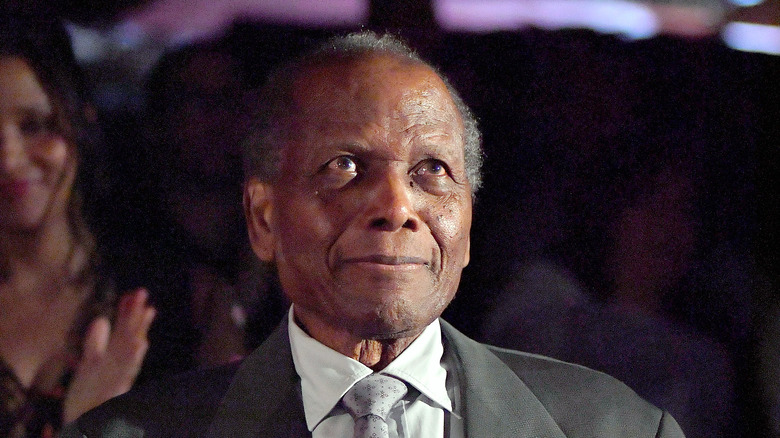 Stefanie Keenan/Getty Images
Sidney Poitier made history as one of the first Black actors to make it in the film industry, and his net worth shows just how successful he is. According to Celebrity Net Worth, Poitier has an estimated net worth of $20 million, as of 2021. As Variety reported in February, Poitier earned $750,000 each for "In the Heat of the Night," "To Sir, With Love," and "Guess Who's Coming to Dinner," which, in the late '60s, was "a then-spectacular fee." Before that, though, Poitier took a significant pay cut for 1963's "Lilies of the Field," per CinemaBlend, taking home just $50,000 and 10% of box-office earnings. And while $20 million is quite a healthy chunk of change, it also seems low for such an acting legend.
Still, Poitier didn't become an actor for the money but for other Black people to see themselves represented on screen. "...The kind of Negro played on the screen was always negative, buffoons, clowns, shuffling butlers, really misfits. I chose not to be a party to the stereotyping," he said in a 1967 interview (via The Guardian). "I want people to feel when they leave the theatre that life and human beings are worthwhile. That is my only philosophy about the pictures I do ... I have four children ... They go to movies all the time but they rarely see themselves reflected there." 
While Poitier's mission is still in the works today, he definitely helped lead Hollywood to a more progressive future.