The Truth About Brandy's New Disney Song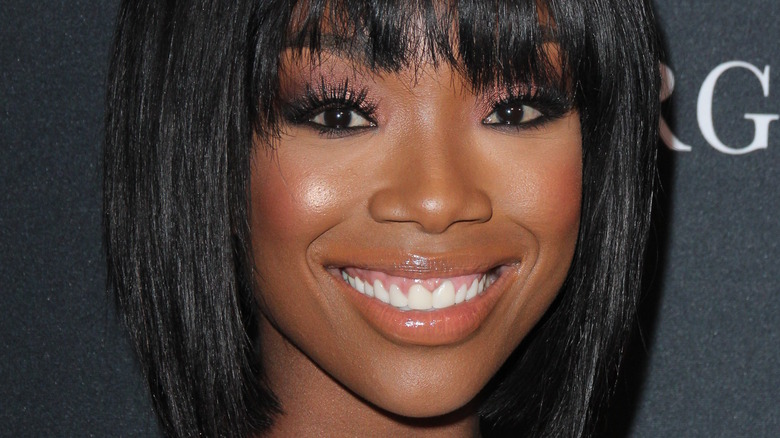 Shutterstock
Brandy is back at Disney! The R&B singer released a new song in celebration of some special Disney characters, and it has the star feeling like a kid again.
The Grammy-winning artist may have 17 Hot 100 songs under her belt, including two No. 1 singles thanks to her collaborations with Monica on "The Boy Is Mine" and "Have You Ever?" But perhaps the most memorable highlight of the singer's career was her role as Cinderella in "Rodgers & Hammerstein's Cinderella" in 1997. The groundbreaking, diverse cast starred Whitney Houston, who brought on a teenage Brandy as the titular lead. The film also featured Paolo Montalban as Prince Christopher, as well as Bernadette Peters, Victor Garber, and Whoopi Goldberg.
"I can't believe this is happening all over again," said Brandy about partnering with Disney for a second time to create music magic. "I feel like I'm reliving my childhood. I got a chance to be the first Black princess when I was 16. I got the call from Whitney Houston. It's all coming back around. It's just really unbelievable."
So what is the new single all about? We've got all the details below!
Brandy's new single celebrates Disney princesses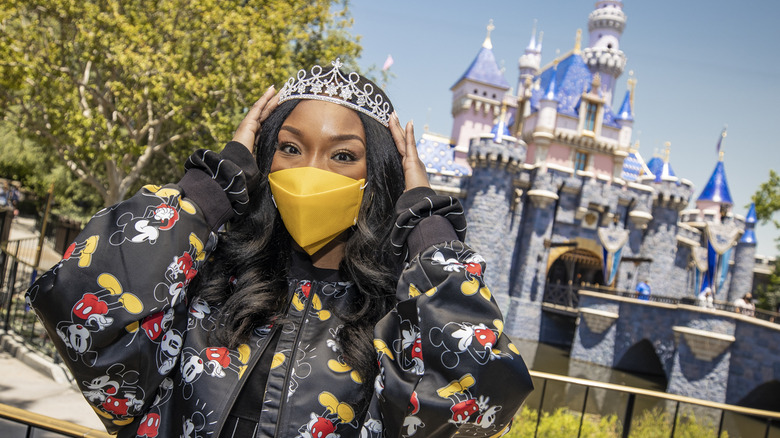 Handout/Getty Images
In a behind-the-scenes video for the new Disney single, artist Brandy Norwood tells fans how "excited" she is "to be working with Disney and to represent these amazing princesses that we all have grown to love."
The song, titled "Starting Now," was made for Disney's "Ultimate Princess Celebration," according to People. The R&B singer takes on the stories of some of Disney's most iconic princesses and their personalities.
"It's empowering," she explained. "It's going to reach a lot of people because the more people you can reach with this kind of energy, kindness and love and an inspirational song because this is what the world needs. The world needs a lot of love right now."
The "Brokenhearted" singer hopes fans will embrace the present moment as a gift thanks to the new single, adding, "You can always start anew, you can always be better, you can always strive to be another version of yourself, you can always be the greatest version of yourself."