Elton John Calls Lil Nas X His 'Hero'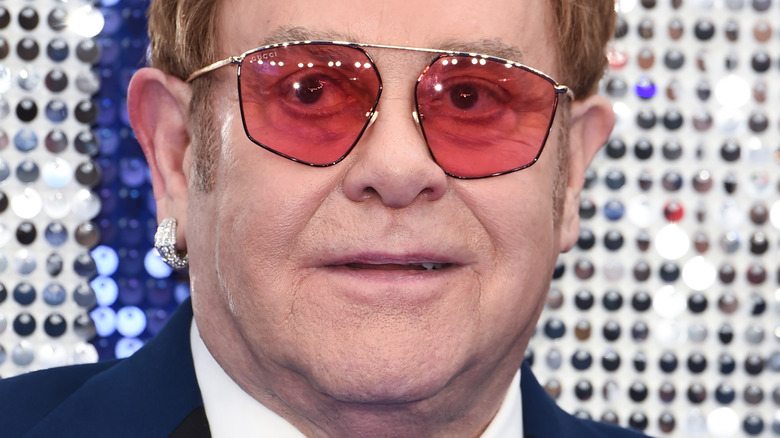 Shutterstock
Elton John had the best night of his life at the iHeartRadio Music Awards on May 27. Before he was presented with the Icon Award, H.E.R., Demi Lovato and Brandi Carlile performed a tribute to honor the accomplished musician.
H.E.R. kicked things off with a rendition of "Bennie and the Jets" before she launched into a guitar solo. Carlile kept things going as she sang "Don't Let the Sun Go Down on Me" while wearing a very 70s-inspired suit. Lovato wrapped it up with a rendition of "I'm Still Standing" and John joined in at the end.
Lil Nas X then presented John with the Icon Award and shared a few words about his impact on the music industry, per Entertainment Tonight. "Elton John has been called many things: Reggie, Rocket Man, Pinball Wizard, Sir Elton," he said. "To me, he's a trailblazer who paved the way for others to live their lives freely and unapologetically. He's inspired me and so many other people by being himself, and being larger than life, flashy and fearless, especially when he's in front of that piano."
He continued, "Elton, on behalf of all the people around the world who you have inspired, thank you," he added. "Even if you didn't mean to be a role model, you are."
Lil Nas X might have poured on the praise, but what Elton John said about the singer will move you. Keep reading for more details.
Elton John is officially part of Lil Nas X's fanbase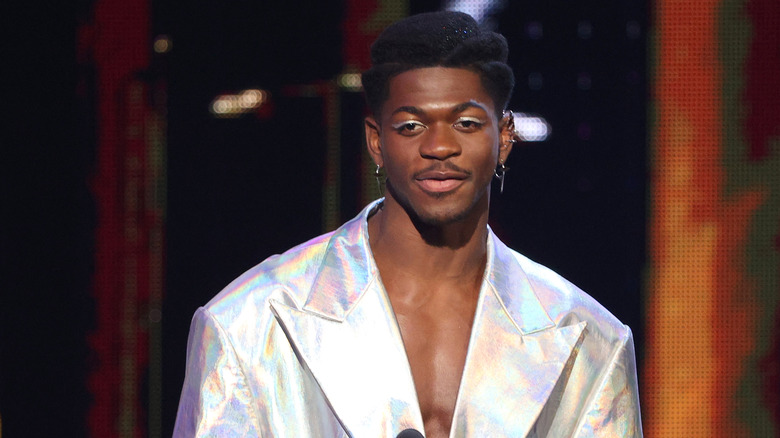 Kevin Winter/Getty Images
Elton John isn't threatened by today's musical talent, in fact, he's inspired by them. He shared a special moment with Lil Nas X when the "Old Town Road" singer presented him with the Icon Award at the iHeartRadio Music Awards on May 27.
Speaking with Entertainment Tonight after the award show, the iconic singer declared that Lil Nas X "is a hero of mine." He was also thrilled to see so many artists in person at the ceremony, adding, "It's wonderful to be able to be amongst those artists and to say hello [sometimes] for the first time, because of course, I listen to these artists all the time. I've been a fan of music all my life. And I still buy my records and my CDs and my vinyl. I don't stream and I don't download, I'm still a bit of a luddite like that, but it gives me the incentive to keep up, to look for new artists to provide me with energy."
It's clear John is a huge fan of Lil Nas X, whom he also thanked in his Icon Award acceptance speech. "I just want to say a special thanks to Lil Nas X, because he is a wonderful artist and has balls of steel!"