The Real Reason Emily Blunt Went On A Diet For The Devil Wears Prada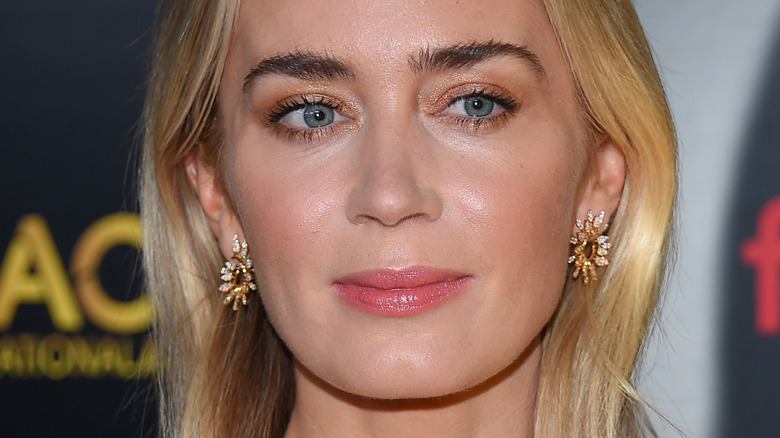 Shutterstock
It's hard to believe that "The Devil Wears Prada" celebrates its 15th anniversary in 2021. The film, which became a cult favorite after its theatrical release in 2006, had a star-studded cast, including Meryl Streep, Anne Hathaway, Emily Blunt, Stanley Tucci, and more. Besides the stellar acting, the movie was known for its fashion and name-dropped many well-known establishments and designers within the fashion industry. Patricia Field, the costume designer for the film, told Racked in 2016 that she pulled looks from many designers for the characters. She also singled out Blunt for being the most invested in fashion on set.
"She loved the clothes and all the accents we gave her," Field told the outlet. "She was very conscious of those details. Her character was the most severely dressed out of the whole cast, I'd say, but [Blunt] could carry it and make it believable."
While Blunt had no problems carrying the clothes, she did have to make sacrifices to — literally — fit into them. Find out how Blunt achieved that below.
Emily Blunt stayed true to character for 'The Devil Wears Prada'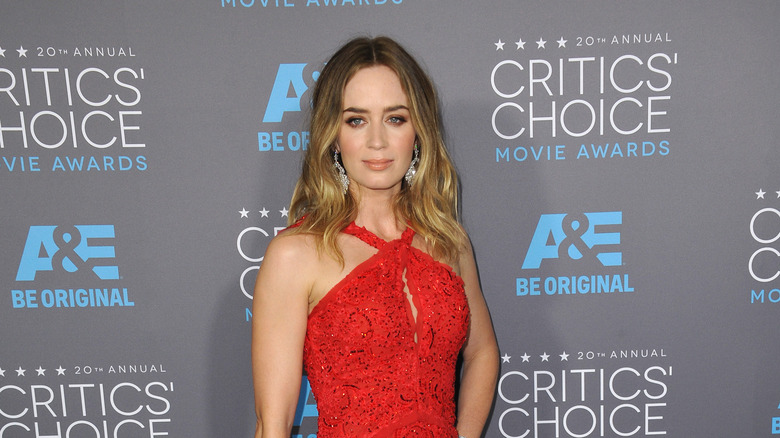 Shutterstock
Because "The Devil Wears Prada" was a film about the power struggles within the fashion industry and how everyone wanted to succeed in it, the characters' appearances were very true to industry standards. Emily Blunt, who played Emily Charlton — Miranda Priestly's assistant — in the film, had to slim down to stay true to the character. "I've only lost weight for 'The Devil Wears Prada' and that was because my character was supposed to be on the edge of anorexia," Blunt told Parade in 2009.
Although Blunt lost weight for the role, she didn't agree with the glamorization of diet culture. "I think the pressure is so huge on young girls right now to lose weight, and it needs to diminish," she explained to Parade. "...It is kind of accepted and it is glamorized more than it should be." 
Still, Blunt was surprised that she got the role, telling James Corden in a May 28 segment on "The Late Late Show" that she had to audition twice because wore sweatpants during her first audition tape and didn't look like the character. "Never thought in a million years I would get it," Blunt admitted, before adding that the one-week turnaround from auditioning to booking the part was "mad." But given Blunt's star-making portrayal in the film, it's hard to imagine anyone else as the ditzy but self-obsessed assistant.