The Real Life Kids Of The Cast Of Friends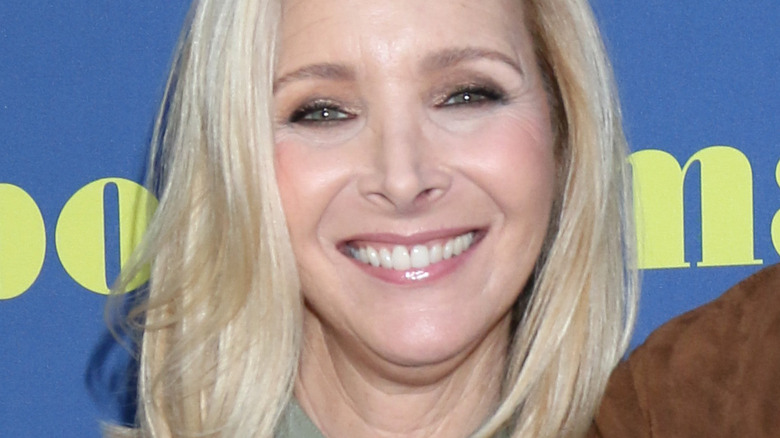 Shutterstock
When "Friends" aired its final episodes on May 6, 2004, it was the end of an era. In Part One, Phoebe and Joey pack up Monica and Chandler's belongings while the couple is at the hospital for the birth of the baby they're adopting. Much to their surprise, the birth mother had twins. The characters were in their early 30s by this point, and their lives were changing rapidly. The last shot of the series was of Monica and Rachel's empty apartment. The series finale of "Friends" was watched by 52.5 million viewers, per The New York Times. It was the most-watched television show in six years and remains one of the most-watched series finales in U.S. history.
And it wasn't just onscreen that the "Friends" stars were welcoming children. By the series finale, three cast members were parents or about to become parents as well. Lisa Kudrow's pregnancy was written into the fourth season of "Friends." During the season, the cast's traditional pre-taping huddle changed a bit. "...When I was pregnant, then they would say, 'Have a great show, love you love you — love you, little Julian!'" the actress recalled to People. "...So sweet, they included my little fetus in the huddle." Julian Murray Stern was born on May 7, 1998. In 2021, Julian graduated from USC, and his proud mom shared a happy message on her Instagram.
Let's check in with our "Friends" and take a look at their real-life kids.
Three more 'Friends' became parents in the 2000s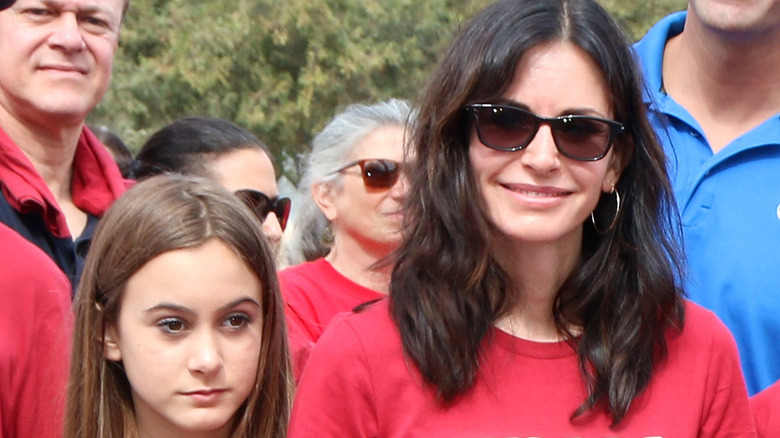 Shutterstock
Matt LeBlanc welcomed his daughter, Marina, on February 8, 2004. Eight months after Marina was born, she started having seizures. Thankfully the condition, which was a form of dysplasia, had nearly disappeared by the time she was two. When Marina was 12, her interests were "horses and Rihanna," per People. "This year for her birthday, [Marina] said, 'I want you to get Rihanna to come.' And, I was like, 'I'll get right on that, sure,'" LeBlanc said to People in 2016.
Courteney Cox, meanwhile, welcomed her daughter, Coco, on June 13, 2004, a bit more than a month after the final episode of "Friends" aired. Coco is now 16, and Cox and her daughter are very close, as a quick glance at Courteney's Instagram reveals. Another "Friend" is in Coco's life too — Jennifer Aniston is her godmother. In February, Aniston commented on an Instagram photo of her with her co-star and a baby Coco, writing, "Coco! You're growing up way too fast. Or am I protecting? I love you deep."
Finally, David Schwimmer welcomed his daughter, Cleo, on May 8, 2011. And Schwimmer is making sure his daughter knows how to speak up for herself. In a 2018 interview on "Today," he said, "With my daughter, it's more about just knowing it's your body and your space. It's more about personal space and building confidence in her to speak out and speak up if anything she encounters makes her feel uncomfortable, period."