How Much Is Terrence Howard Worth?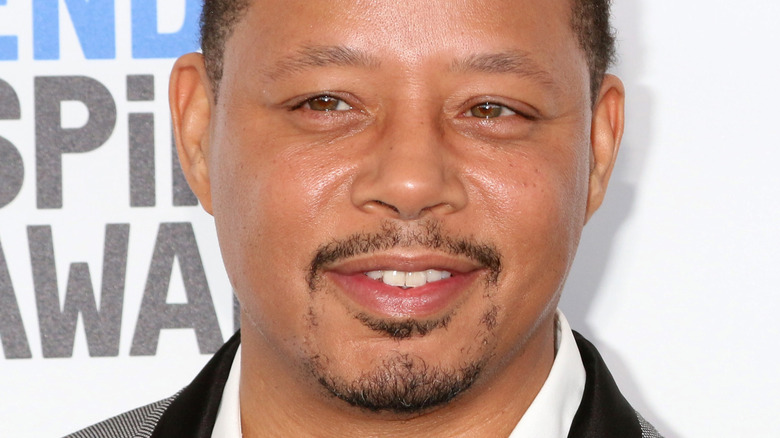 Shutterstock
Terrence Howard may be able to enjoy life these days as a famous actor who's known for his roles in "The Salon," "Hustle & Flow", Law & Order: LA," and "Empire." That being said, his early years were rather tragic.
Back in 2015, Howard explained to Rolling Stone that his mother became pregnant with him when she was just 15, which surely wasn't easy on her. What likely made things more difficult was the fact that she was already a mother to his older brother. As for Howard's father, when the future star was just two years old, his dad took him to see Santa Claus. But when he got into a fight with another father in line, Howard's dad stabbed the man with a nail file. Known as the "Santa Line Slaying," Howard recalled what had happened, saying, "I was standing next to my father, watching. Then stuff happened so quickly — blood was on the coats, on our jackets — and then my dad's on a table and then my dad is gone to prison."
Despite those hardships, Howard went on to become a success in Hollywood and has made a fortune. However, he may have made even more if another star hadn't taken the money that was supposedly supposed to go to him.
Another actor may have hurt Terrence Howard's net worth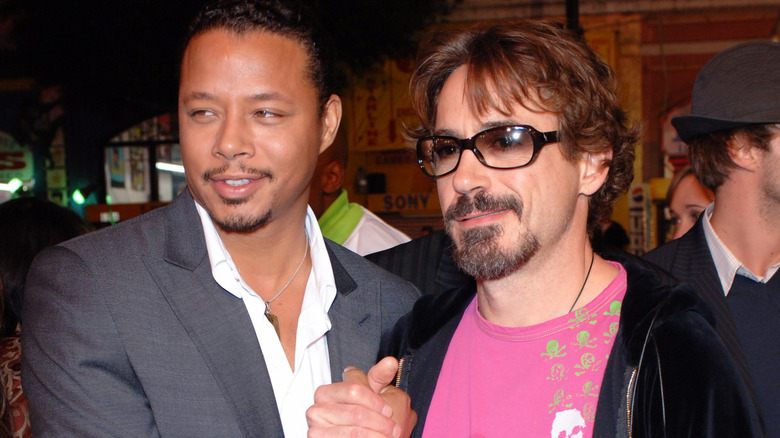 Shutterstock
Terrence Howard has had some notable gigs, including the role of Lt. Colonel James Rhodes in 2008's "Iron Man." Granted, you might have noticed that he didn't return for the following Marvel movies and that Don Cheadle took over the character. Frankly, that may be because Howard was fired for wanting more money than he was being offered.
On "Watch What Happens Live With Andy Cohen," the actor claimed, "It turns out that the person I helped become Iron Man ... when it was time to re-up for the second one, (he) took the money that was supposed to go to me and pushed me out." Although Howard didn't name who he was referring to, Robert Downey Jr. was the star who played Iron Man. Showbizcafe.com's Jack Rico told Today that Howard's pay for the first film had been $4.5 million and it was originally supposed to be $8 million for "Iron Man 2," but the offer was dropped to just $1 million. Apparently, those behind the scenes felt like the movie would still be a success without him.
Fortunately for Howard, The Blast reports that he "pulled in close to $10 million [over] five years" for his role on "Empire." Granted, his ex-wife, Michelle Ghent, says that he's been keeping his true fortune under wraps, which may be why Celebrity Net Worth reports that he only has $5 million — or maybe he just spends a lot?