Here's How Much Jon Pardi Is Really Worth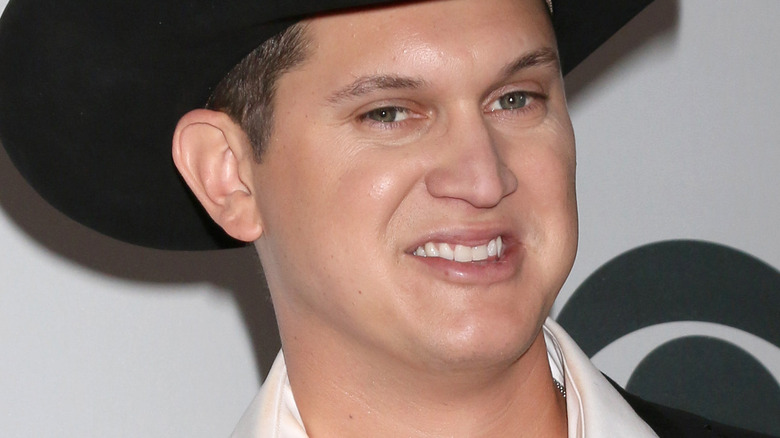 Shutterstock
Anyone who's listened to songs from Jon Pardi like "Night Shift" and "Dirt on My Boots" will know that he is proud of who is he and where he comes from. "My dad was a super-hard worker. Now as a grown man I really appreciate that. The area I'm from is really blue-collar, agricultural, everybody's working, everybody's doing something in construction, something in farming. Everybody's just working hard," the star explained on his website. "When I go back, there's that pride there that's like this made me who I am."
While Pardi himself started working when he was just 14 and took on jobs like "ranch work" and "operating heavy machinery," his dad, Jon Sr., admitted that he knew his son was never meant for that kind of gig. While joining the star on the Bobby Bones Show, the pair spoke on how Pardi was already performing when he was a little boy but wasn't so good with his hands. "I knew what he wasn't going to be. A contractor," Jon Sr. admitted with a laugh.
Fortunately for Pardi, Rolling Stone noted that by the time he was in junior college, he had already won a songwriting competition that seemed to confirm that he was on the right path. He also won $300. Although that was enough "to buy a rack for his band's P.A. system," as he told the outlet, he would eventually be making a lot more.
Jon Pardi is a millionaire who eats at the gas station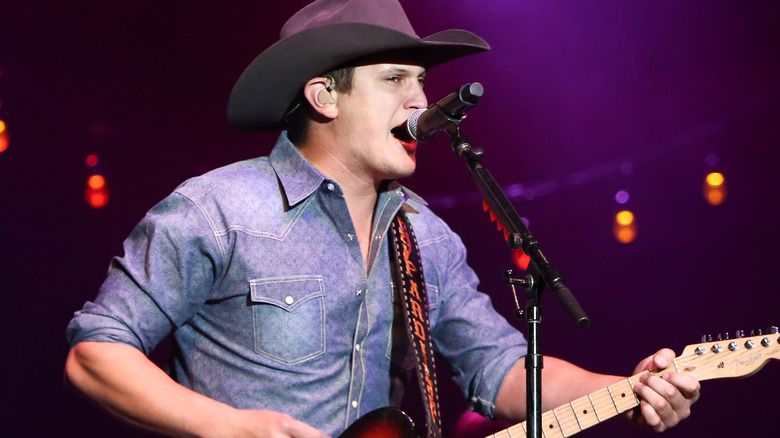 Shutterstock
If you feel like Jon Pardi is the type of person who could be just another one of your friends back home, there's a reason for that. According to Rolling Stone, "[t]hat 'every guy' persona Pardi has going on is not an act." Want proof of that? No problem! Apparently, while being interviewed for the outlet, the singer recalled a time when he was on the road with Nashville, Tenn. filmmaker Reid Long. "I was eating eggrolls at a gas station, because I'm that kind of guy," he told the outlet in 2016 while laughing. "And Reid said, 'Wow, I've always looked at those eggrolls and thought, who eats those? Now I know.'"
However, while Pardi may be the kind of person who is seemingly easy-going and isn't exactly snobby when it comes to what he'll eat, he is still a country music star and one that happens to have quite a bit of money. In fact, he's a millionaire. Indeed, Celebrity Net Worth puts his fortune at an impressive $8 million. His second album, "California Sunrise," reached No. 1 on the Billboard Country charts and No. 11 on the Billboard 200. So, it turns that he might not be exactly like your friends back home (or maybe he is, if your pals happen to be rich).