The Real Meaning Behind Kelsea Ballerini's 'Hole In The Bottle'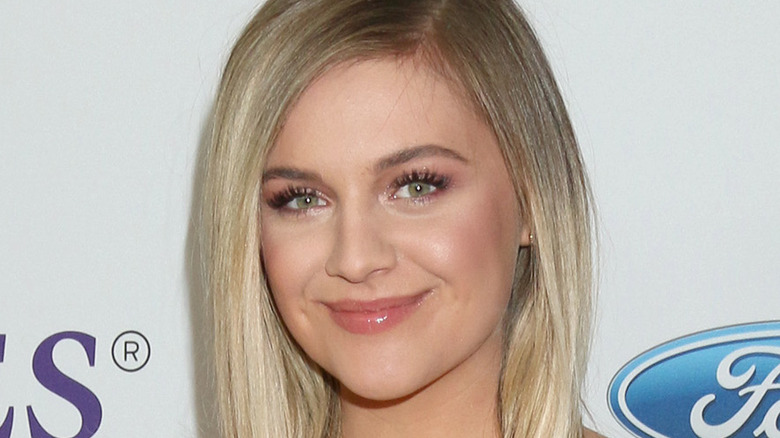 Shutterstock
American pop country artist Kelsea Ballerini has been climbing the charts with her music career ever since she released her debut album "The First Time" in 2015. According to The Boot, Ballerini's vocals are heavily influenced by her idols, the "powerful '90s megastars Shania Twain and the Dixie Chicks." However, that's not the only genre she incorporates into her music. The 27-year-old's other musical inspirations are the "genre-busting '00s acts such as Taylor Swift and Sugarland, and Y2K-era teenpop star Britney Spears," which sounds like the perfect ingredients for an irresistible sound. 
Following the success of her first album, the Tennessee native has continued to produce a number of hits, which have even landed her multiple Grammy noms and other music awards. One of her latest songs that is currently making headlines, due to its can't-stop-singing-along-to-lyrics, is "Hole in the Bottle." But, why is the song's lyrics so popular amongst her other hits? Turns out, it's the first song she's written that's all about drinking. 
So, if you're a fan of Ballerini and want to know more about this drinking-inspired jam, you've come to the right place. We did some music digging and found out what the catchy lyrics really mean. Keep reading if you love all things country music and more!
'Hole in the Bottle' is made for wine lovers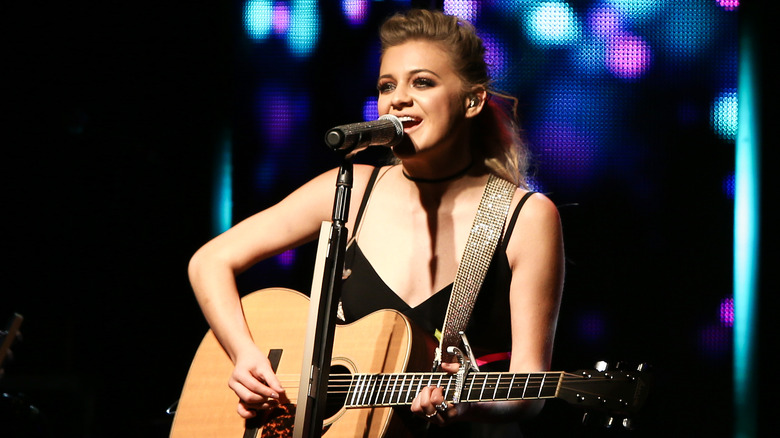 Shutterstock
Kelsea Ballerini's 2020 country-pop song, "Hole in the Bottle," is from her third studio album "kelsea." The fast track instantly gained attention from fans because it's perfect for blasting at picnics, parties, and other fun-filled events. Why? Because the song is essentially made for wine lovers.
According to The Boot, the song is "her first-ever drinking tune" which features "upbeat" and "slightly silly" lyrics about "nursing a heartache with a bottle of vino." This explains why part of the song's chorus, "Honey, no, I don't miss him//In fact, it slipped my mind//There's a hole in the bottle of wine" is not just easy for fans to relate to, but also to sing out at a bar with friends.
In an interview ahead of the song's release, Ballerini opened up to Song Writing that she wrote a lot of album on the road. "With this record — between having writers come out on the road with me during the Keith Urban tour and the Kelly Clarkson tour — I wrote a bunch in L.A," the artist explained. "And I did a bunch of writing retreats in different places where we were in a house and we'd just write from sunrise to sundown, and I think there's been a lot more intentional time put in with some of my favorite songwriters this time." Given Ballerini's eclectic musical tastes, it makes sense that "Hole in the Bottle" is a product of country music tour life.