The Tragic Death Of Camp Nowhere Star Romy Walthall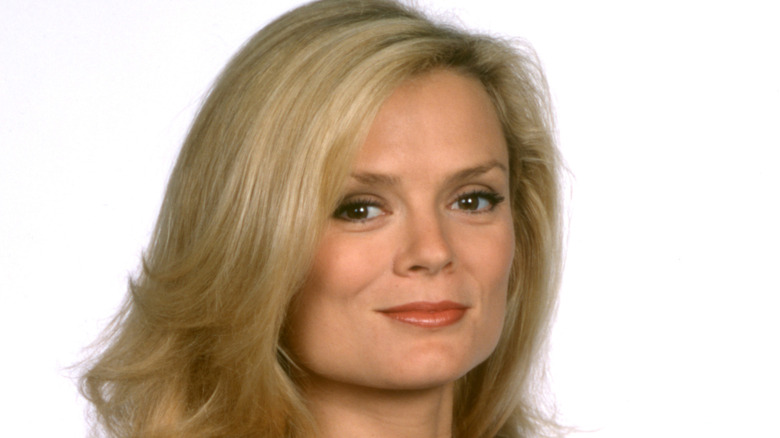 CBS Photo Archive/Getty Images
Hollywood is mourning the loss of actor Romy Walthall, whom audiences remember from the 1994 film "Camp Nowhere" and the 1997 film "Face/Off." Her son Morgan Krantz, a director and actor himself, confirmed to Variety that Walthall died on May 19 of sudden cardiac arrest at 57 years old. 
Walthall is survived by her mother, sister, and three children — Krantz, Isabella Israel, and Theodore Dudley. All three took to Instagram to pay tribute to their late mother. Israel wrote a long homage. "She was my first love. My best friend at times and my sworn adversary at others," Israel wrote in a portion of her tribute. "She was the most beautiful woman I've ever seen and she was wicked and fun and light and dark and she possessed the kind of magic that you truly just don't see." 
Dudley took a similar route. "The love and wisdom you gave me will never expire. You will always be an inspiration to me," he wrote, among other exaltations. "You taught me to never give up. You taught me to not take no for an answer. You taught me to be true to myself." Krantz, meanwhile, kept it short and sweet. "Rip Mom," he wrote. "I love you."
Romy Walthall had an extensive career in TV and film
While she is most known for her roles in "Camp Nowhere" and "Face/Off," Romy Walthall actually began her career as a model in Europe before getting into acting, per Variety. She got her first film roles in the mid-'80s, acting in "Thief of Hearts" and "A Bunny's Tale," as well as horror cult classics "Howling IV: The Original Nightmare" and "The House of Usher."
In the '90s, Walthall forayed into television, starring in the short-lived sitcoms "Man of the People" and "Hotel Malibu," the latter of which she starred opposite Jennifer Lopez. She continued making several TV appearances on shows including "The X Files," "Civil War," and "Charles In Charge," but returned to film in 1994 for "Camp Nowhere" and again in 1997 for "Face/Off." In "Face/Off," she played Kimberly, the secretary of John Travolta's character Sean Archer. 
Walthall's last film credit was in 2011's "0s & 1s," in which she acted with her son Morgan Krantz, who also co-wrote the film, per IMDb. Walthall since retired from the screen and taught acting in the San Fernando Valley. Our condolences go out to her loved ones.