Inside Erik Estrada's Life After CHiPs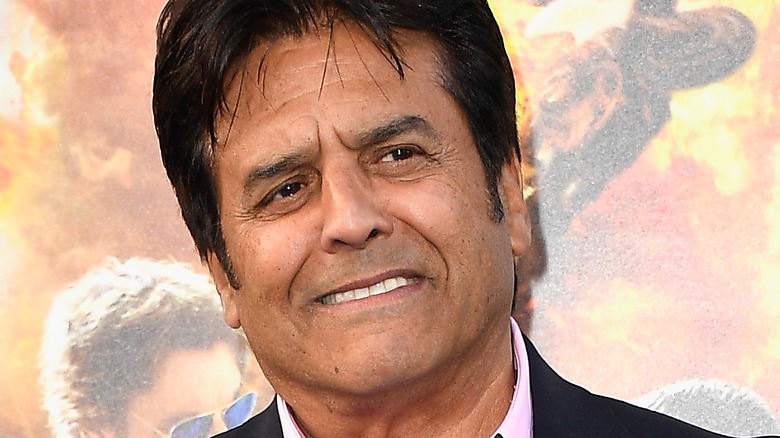 Frazer Harrison/Getty Images
Not many actors are willing to trade in a life of glitz and glamour for a modest salary as a public servant. But alas, that's exactly what CHiPS star Erik Estrada did in 2016.
Estrada first shocked the masses when he announced via Twitter that he had earned a real-life law enforcement badge in the state of Idaho as opposed to the one he used to flash as he apprehended suspects on the open highways of Los Angeles in the popular crime drama series. "OK fnf's I'm now a police officer with the ST ANTHONY POLICE DEPT," he penned in the shocking tweet.
As one can imagine, Twitter was immediately set ablaze with nostalgia. "Looking thin and trim. I've gone back to the 80's! Where's my WHAM album?," one Twitter user wrote. Another appeared to breathe a virtual sigh of relief, while writing, "All is right in the world!"
But what inspired the actor to take such a sharp left turn in his life and career? Keep reading after the jump to find out.
Erik Estrada always wanted to work in law enforcement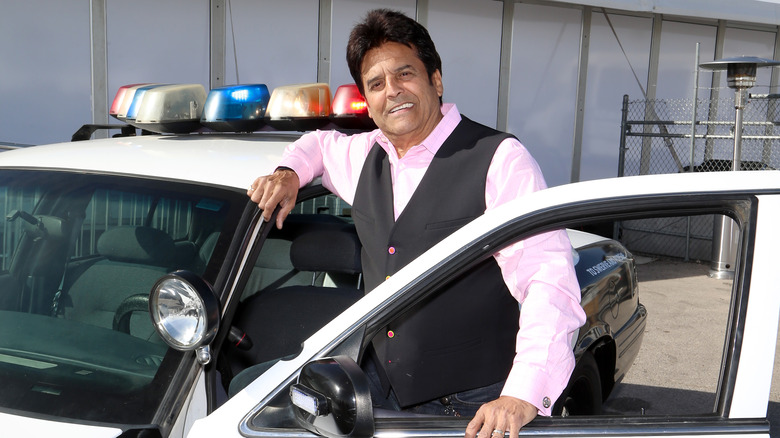 Gabe Ginsberg/Getty Images
As reported by Parade, actor Erik Estrada had aspirations to be a police officer all along — until he fell into acting, that is.
"I was going to be a New York cop before I became an actor," Estrada divulged during the 2007 interview. "I couldn't take the test until I was 18, and at 17 I got bit by the acting bug. I gave myself until I was 30. If I had some success, fine. If I didn't, I'd come back and fulfill my dream and my mother's dream," he continued. 
While Estrada serves as a reserve officer with the United States Federal Marshals, he maintains that he has been able to do a lot in his non-acting role. "With the feds, I am part of the Internet Crimes Against Children TaskForce," he explained. "We get on the Internet, and we go for those guys. The 'I'm 13 years old' guys. It's the new crime wave. I'm also working for the charity Safe Surfing USA, which sends U.S. Marshals to schools to teach kids about Internet safety. Kids need to watch out for the predators and these people who want to steal their innocence."
Since beginning his turn as a reserve officer, Estrada has expanded upon his law enforcement career, as he joined the police force in Idaho — a true "life imitating art" moment. Well done, Officer Estrada!