Strange Things About Eminem And Kim's Relationship
https://www.youtube.com/watch?v=gi4x2nuQZVQ
The history of Kim Scott Mathers and Marshall "Eminem" Mathers' relationship is a sordid affair. In their nearly 30 years together, the pair have experienced the trials of poverty, the growth of Eminem as an international celebrity, personal and familial tragedy, the birth of a daughter, Hailie Jade Scott Mathers, drug addiction, separations, suicide attempts, and arrests. The result of Eminem's status as a public figure has been prolonged media attention, giving rise to speculation by fans and a he-said, she-said dynamic which persists to this day. But even now, after everything they've gone through, Eminem and Kim soldier on, if only as co-parents for the time being. The following is a timeline of the dramatic and often heartbreaking moments that when cobbled together make up one of the most fascinating relationships in modern memory.
Too young for love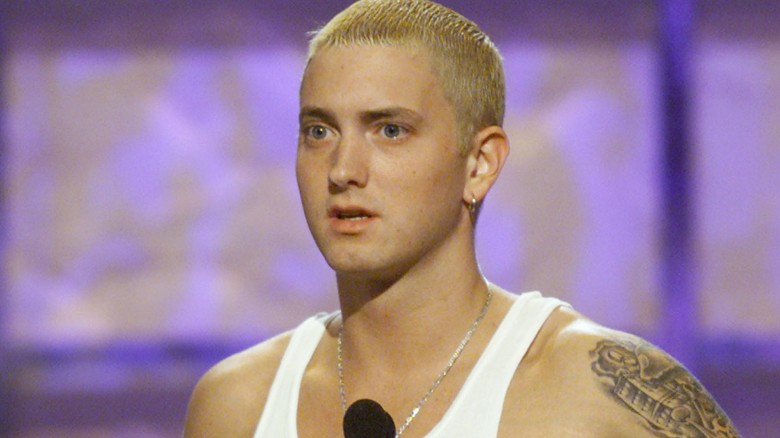 Getty Images
In her memoir, My Son Marshall, My Son Eminem, Debbie Nelson (Eminem's biological mother) discusses having married Eminem's father at the age of 15. "We used to hang out at Jonas' Coffee House listening to music. I would watch adoringly as Bruce [Mathers] pounded pencils on the table, pretending to be a drummer. He was into heavy metal music and he let his hair flow free as he worked his way into a drumming frenzy," Nelson writes.
Eventually, the relationship turned sour after Bruce became abusive and began drinking heavily. Only months after their son Marshall was born, in St. Joseph, Missouri, Nelson filed for divorce from Bruce. As is often the case, the troubles Nelson faced as a pregnant teen in an abusive relationship would reemerge one generation later. In the memoir, Nelson recounts meeting Kim for the first time, writing, "Marshall arrived home from school with a tall, sulky blonde girl. He introduced her as Kim Scott. Kim said she was fifteen, and I had no reason to doubt that. In truth, she was so cute and busty that she could have passed for seventeen."
That year, Kim and Marshall began dating, but a rift was formed when Debbie Nelson discovered that Kim had, in fact, only just turned 13—which was corroborated by her school. "But he [Marshall] didn't want to know. He insisted she was sixteen," Nelson writes. To everyone's surprise, what had begun as puppy love—intensified through family turmoil on both sides—turned into a very rocky 29-year relationship.
Under one roof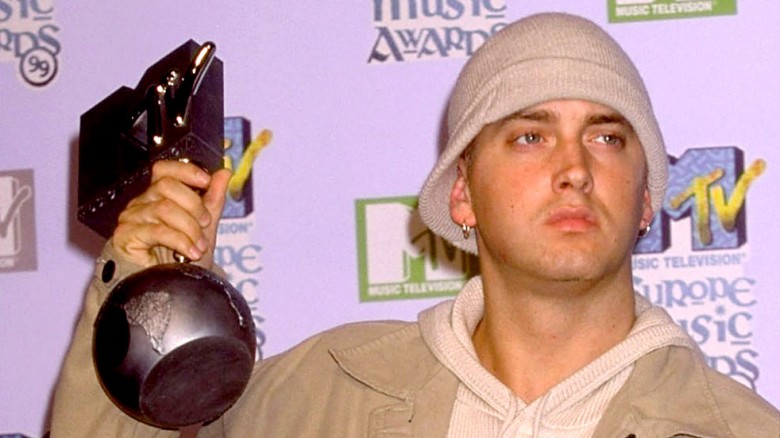 Getty Images
For Nelson, who in her memoir is somewhat critical of Kim Scott, the relationship between Marshall and Kim was fraught from the beginning. "Son, you're fifteen. She's much too young for you," Nelson pleads to Marshall in her book. But Marshall didn't care; he was in love. It's the type of young romance that parents like Debbie Nelson usually have no control over—the harder you push the more they'll defy you. What's odd about Kim and Marshall's situation is that Nelson—at the request of her 15-year-old son—allowed Kim stay indefinitely in their house as a member of the family. "Why did I put up with her?" Nelson writes. "I'd been fostering kids for years. Our house was full of waifs and strays. I looked on Kim as a challenge, someone I hoped I could give a better life to. After all, I'd been through the mill with my own family. Even so, I didn't trust her. Once she started to feel comfortable around me, she began to cause trouble."
Other outlets have claimed that in addition to taking in Kim, Nelson also took in her twin sister, Dawn, and while Nelson makes reference to Dawn in the memoir, it's not certain whether she also stayed at the house. It became a difficult living situation for all parties involved. Kim was dealing with her own family dramas and Marshall was understanding and a source of support. But Kim's increasing friction with Debbie Nelson put Marshall in a tough spot. "She's my girl, you're my mom. Please don't make me choose," he [Marshall] said many times," Nelson writes in her memoir.
He tried to move on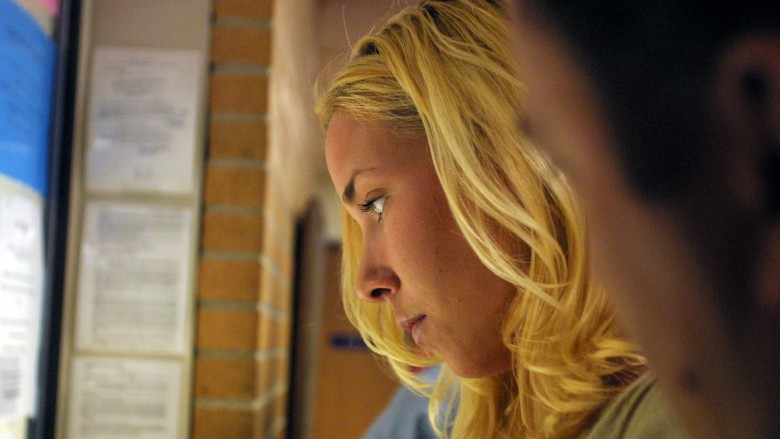 Getty Images
For the next few years, Kim and Marshall remained a couple. They'd break up, but get back together a week or so later. But around 1995, according to Debbie Nelson in her memoir, Marshall began dating a nice girl named Amy. "I thought Marshall had finally seen through Kim, that he was over her and happy with Amy," Nelson writes. "Then Kim dropped the bombshell that was to change Marshall's life forever. She was pregnant." Again, Marshall was caught between a disapproving mother and a struggling girlfriend, this time favoring Kim and in turn his soon-to-be daughter, Hailie Jade Scott Mathers.
Over the next few years, Mathers' relationship with his mother would become more and more scant, while his musical career flourished. In 1999, Nelson sued her son for $10 million, claiming that in interviews Mathers had slandered her name, implying she supplied him with drugs as a child. In the end, Nelson received $25,000—$23,354 of which she had to pay her lawyer—but she'd never regain the trust of her son.
The Slim Shady LP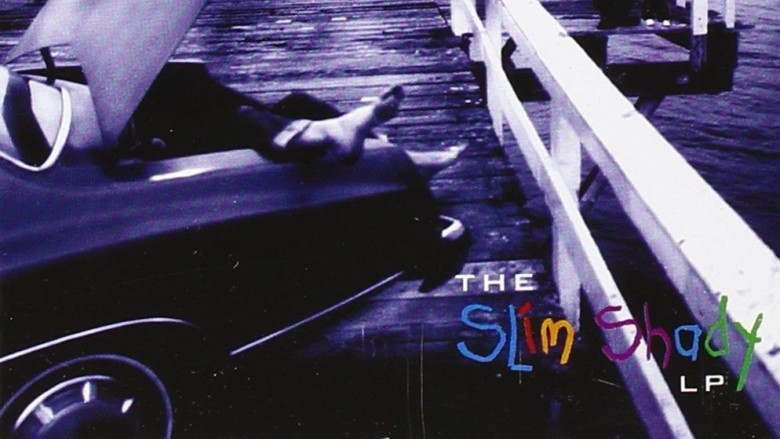 In 1996, less than a year after Hailie was born, Kim and Eminem broke up. He had doubled down on his commitment to providing for the family, now working 60-hour weeks as a cook at a dumpy Michigan restaurant, but the pressure of a newborn overwhelmed the couple. Other than the brief split in '95—before Kim announced she was pregnant—the two had been together for nearly a decade. But this feud in 1996 was serious. According to this Moviepilot article, "After the breakup, Eminem moved back in with his mother while Kim moved to a one bedroom apartment with the infant Hailie. It was during this time that Eminem created his violent alter-ego Slim Shady and began to channel his frustration and rage into his now infamous songs about Kim including '97 Bonnie and Clyde.'"
Recorded from 1997-1998, The Slim Shady LP was Eminem's breakout album, debuting at number 2 on the U.S. Billboard 200 chart. On the record, in the song "'97 Bonnie and Clyde", and under the guise of this character Slim Shady, Eminem raps to his daughter about drowning her mother in a lake. "Baby, don't cry honey, don't get the wrong idea/Mama's too sweepy to hear you screamin in her ear (ma-maa!)/That's why you can't get her to wake, but don't worry/Da-da made a nice bed for mommy at the bottom of the lake."
What's worse, Mathers, unbeknownst to Kim, brought Hailie in to sing her parts on the song. In an April 1999 cover story with Rolling Stone, Mathers says, "I lied to Kim and told her I was taking Hailie to Chuck E. Cheese that day. But I took her to the studio. When she found out I used our daughter to write a song about killing her, she f***ing blew." Eminem goes on to say that the couple had just gotten back together before she found out about the song. Things became strained again soon after. This song would be only the first public strike by Eminem against Kim.
Eminem released the song Kim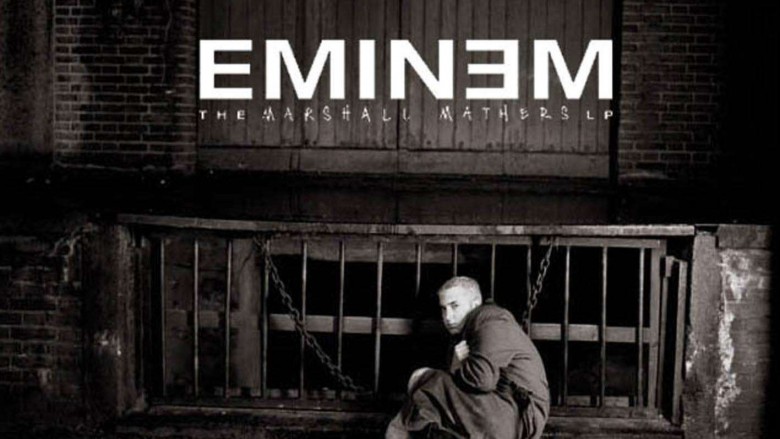 http://watchloud.com/2015/05/22/15-things-you-prob...
A year after the bombshell of "97 Bonnie and Clyde," Eminem dropped The Marshal Mathers LP, which became the fastest selling solo studio album in U.S. history. The first song on the record was ominously titled "Kim" and exists as a narrative prelude to "97 Bonnie and Clyde." In the song, Eminem explains how he murdered Kim before disposing of her body in a lake with their daughter Hailie. In the song, Eminem raps, "Don't you get it, b—, no one can hear you?/Now shut the f— up and get what's coming to you/You were supposed to love me."
Throughout the song, Eminem vacillates between wanting to kill Kim and needing her in his life. He talks about infidelity. In the Eminem cover story for Rolling Stone, Dr. Dre (who co-produced the record) says of the song's subject, "If I was her, I would have ran when I heard that s***. It's over the top — the whole song is him screaming. It's good, though. Kim gives him a concept." Though she did not initially speak publicly about the song, Kim made her feelings known to the world soon after.
Kim tries to kill herself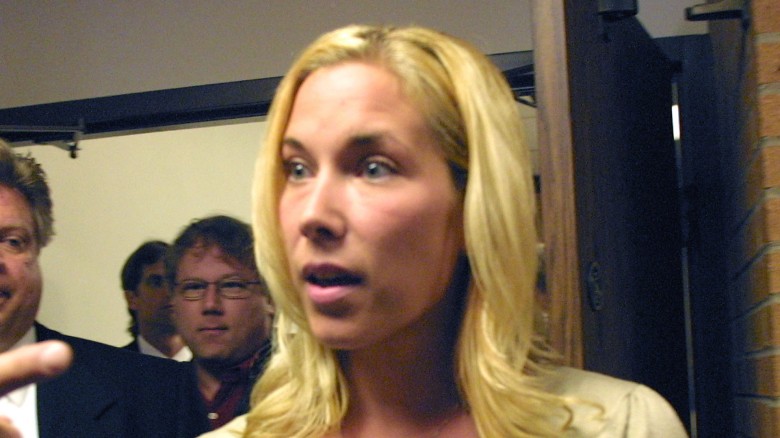 Getty Images
In 1999, despite what had been a tumultuous relationship, multiple breaks, and Eminem's seemingly threat-laden songs, Kim Scott and Marshall Mathers got married. But in July 2000, Kim attempted to take her own life. According to an interview she did with talk show host Dr. Keith Ablow, Kim says the suicide attempt came after she asked Eminem not to perform his song "Kim" during a live concert in Detroit, which she attended. Not heeding her request, Eminem brought a blow-up doll effigy of Kim onstage and began beating it while performing the song. In Kim's words to Dr. Ablow, "Seeing the crowd's response and everybody cheering, singing the words and laughing and it just felt like everyone was staring at me. I knew that it was about me and that night I went home and I tried to commit suicide."
According to MTV, Eminem filed for divorce one month later, in August 2000, but the split wasn't finalized until Kim filed her own papers in early 2001. In the same MTV article, it's reported that Eminem and Kim had been separated since June 2000, when the rapper was charged with assault after hitting a man he assumed was having an extra-marital affair with his wife.
Arrested for jealousy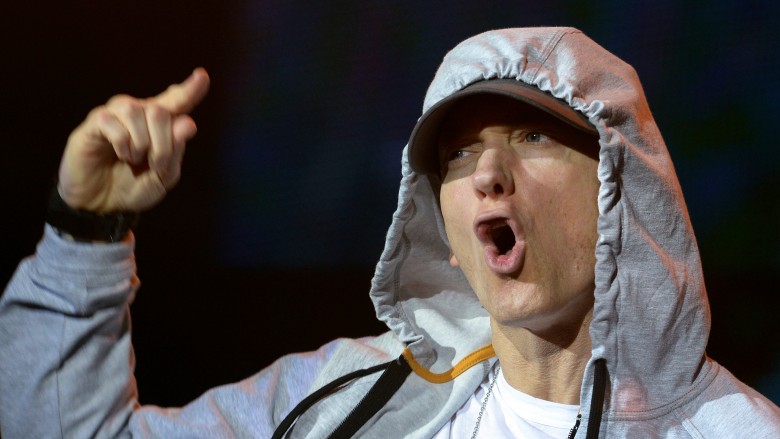 Getty Images
Right in the middle of their brief, two-year marriage, Eminem was arrested on June 4th after he assaulted a man in the parking lot of Hot Rock Sports Bar and Music Café in Warren, Michigan. According to Salon, Eminem spotted his wife Kim kissing another man identified as John Guerra outside of the club. Eminem hit Guerra in the face with a 9mm pistol, after which police responded. The case never made it to trial and was settled in a case evaluation, with Eminem forced to pay Guerra $100,000 minus attorney fees for the incident.
In a letter to the Detroit Free Press—reiterated here in an article for The Telegraph—Kim spoke out about the incident, saying, "My husband came up to Hot Rocks to check up on me... Had he asked any questions before he flew off the handle, he would have realized that everyone with me were only friends. The fact that he just jumped to conclusions has gotten him and myself in trouble." Kim went on to say, "I would also like to state, since my husband has had no problem trying to make me look like an unfaithful wife, that every time I find a picture of him with other women, or read in magazines that he's involved with 'groupies', I don't go and show up where he is making a huge scene and getting our faces put all over the TV and papers. I have always taken his word on things and stood by his side."
To make matters worse, Eminem was served probation for brandishing the same gun he used on Guerra earlier that day to an affiliate of the Detroit-based rap group The Insane Clown Posse.
Kim and Eminem get remarried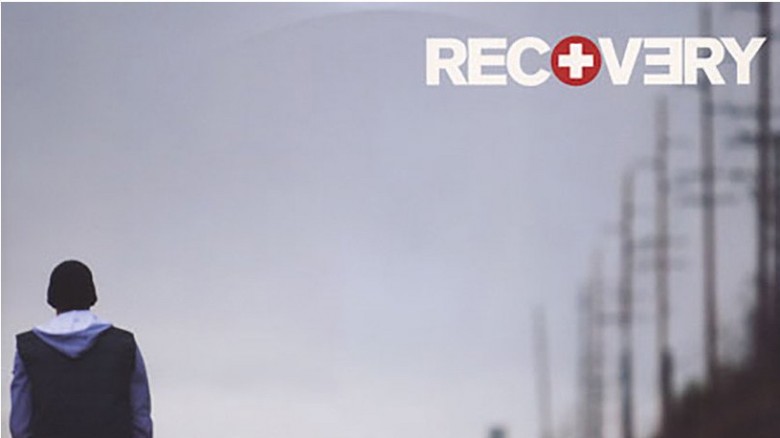 In the years following the couple's 1999-2001 troubles in their relationship and with the law, Eminem went on release two more albums, including the 2002 record The Eminem Show, which went 10 times platinum, selling 11.6 million copies to date. It was publicized that Eminem was dealing with a substance abuse problem during this time that continued into 2007 and which put a further strain on his relationship with Kim. Little was reported in the news about how the two were getting along during what on the surface was a successful period of Eminem's career, and so it came as a shock when it was announced that the couple would be getting married in January of 2006 for the second time.
But less than three months after the two wed in Rochester, Michigan, Eminem had already filed for divorce. According to the divorce filing, "There has been a breakdown in the marriage relationship to the extent that the objects of matrimony have been destroyed and there remains no reasonable likelihood that the marriage can be preserved." Kim agreed to sign an undisclosed prenuptial agreement and after the split, Eminem was seeking joint custody of their daughter, Hailie. In an interview with a Detroit-area radio station, Kim pointed to Eminem's lingering drug problems as a cause of the breakup, saying, "He's having problems with, you know, his problem that he had. I was hoping we could get counseling and work it out, you know?"
Kim speaks out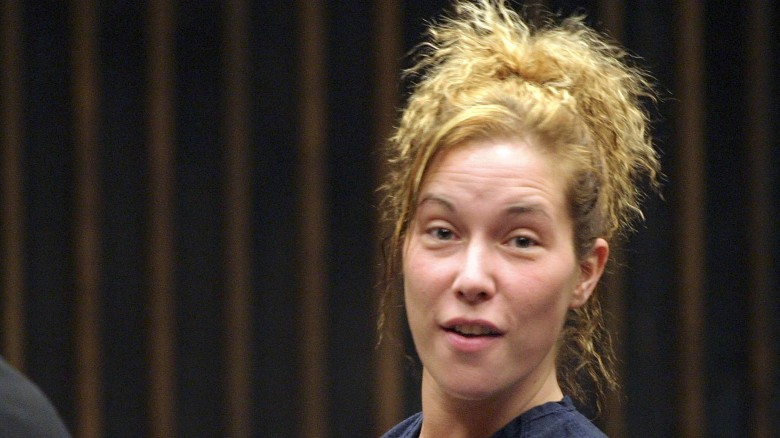 Getty Images
So much of Eminem and Kim's relationship has been played out on the public stage. It's a natural byproduct of a nearly 30-year relationship that involves one of music biggest stars of the 21st century. Between the hemming and hawing of fans and family members alike, it's been difficult to separate the honest critiques about the relationship from sensationalized tales rooted in self interest.
In an interview with 20/20, coming on the heels of their second divorce, Kim spoke candidly about her ex-husband and his role as the father of her child, saying, "He's always trying to stay involved in her life.... He's always there for her..." It's a nice moment, considering much of what the public understands of Eminem and Kim's dynamic is negative. But she goes on to say that fame is what changed the relationship forever. "He became arrogant and cocky and everything he did for me and kids he has to be praised for," Kim explained. In the interview, Kim talks about her suicide attempt in 2000, Eminem's stint in rehab, and why she's decided to finally speak publicly about her life with Eminem.
Kim attempts suicide again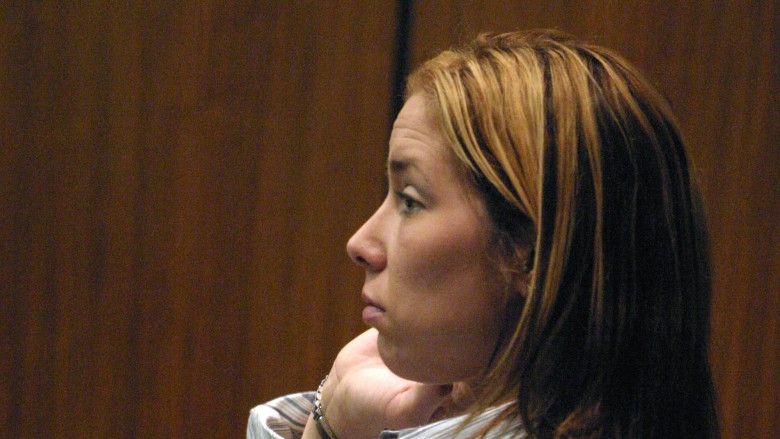 Getty Images
After the second divorce and Kim's 20/20 interview, years passed without much media attention being given to either Kim or Eminem. It October 2015, in a suburb of Detroit, Kim was arrested after her Escalade was found upside down in a ditch having struck a utility pole. Kim was found to be intoxicated, but little of the incident was reported at the time. It wasn't until Kim spoke about the incident on Mojo in the Morning (a local Detroit radio show) that the media took interest. As it turns out, the crash was not an accident, but instead a second suicide attempt for Kim. "I did this on purpose and I'm so sorry," Mathers said. "I never lied to [first responders]. I told them everything that I did. I said that I was sorry and that it was intentional and I didn't expect to make it out alive." She continued, "I sat at the end of a road where I knew no one else but myself would get hurt.... Yes, I drank, I took pills and I aimed for a pole."
The death of Dawn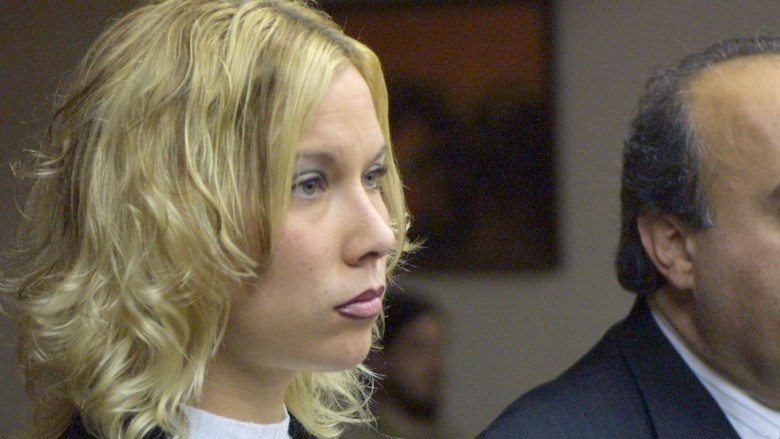 Getty Images
In January of 2016, as if things couldn't get worse, Kim's twin sister, Dawn, was found in the Motor City Trailer Park, dead of an apparent heroin overdose. Dawn had been homeless since 2014, and according to an interview she did with Radar Online, she had asked Eminem and Kim for help several times. "I have a millionaire brother-in-law and a sister with money up the a**, but they're refusing to give me any help," Dawn said. "It's a betrayal. He's been part of our family since he was 15!" Despite the rift and public name calling, Kim penned a touching tribute to her twin sister, writing, "I kept a light lit for her hoping she'd find her way back to me. I miss her and love her more than anything I could ever say. I wish she was here so I could hug her and tell her I love her."