How Much Is Margo Price Worth?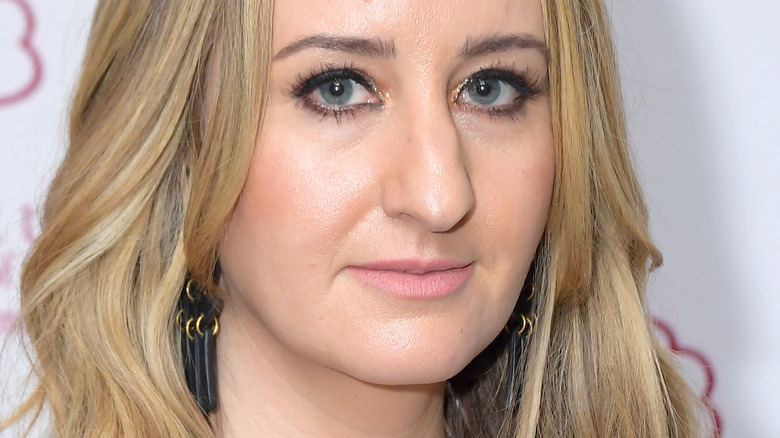 Michael Loccisano/Getty Images
Compared to heavyweights like Carrie Underwood, Margo Price is arguably an underdog in the country music scene. But fans know (and love) her for albums like "Midwest Farmer's Daughter," "All American Made" and "That's How Rumors Get Started."
Before Price started churning out hits, she grew up in the small town of Aledo, Ill., a town known for its annual Rhubarb Festival, according to Vice. She reportedly spent her graduation money on guitars, much to the chagrin of her parents, who wanted her to buy a computer. Price attended Northern Illinois University on a cheerleading scholarship where she studied communications, then dance, theatre and Spanish. She allegedly dropped out when she realized school wasn't for her. Music was Price's calling — Rolling Stone named her "All American Made" album the No. 1 Country/Americana album of the year in 2017, per her website. Esquire, Pitchfork and Billboard also called the album one of the best in years. She also earned her first Grammy nomination for Best New Artist in 2018. Talk about impressive!
Fans applaud Price for her musical talent, but few know how she got her start. Keep reading for more details.
Margo Price has a small fortune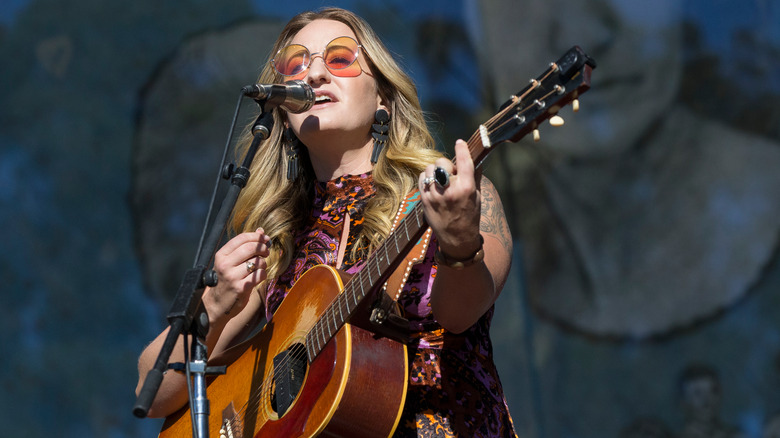 Shutterstock
Margo Price is worth an estimated $1-$5 million, according to Popular Bio. Like most aspiring country artists, Price moved to Nashville to make a name for herself, but it wasn't easy. In 2003, she formed the band Buffalo Clover with her future husband Jeremy Ivey, according to Vice. Making ends meet was difficult, as they sold all of their belongings repeatedly to scrape enough money together for each record. They moved a lot, and lived in a campground in Colorado where they "busked for dinner money." She and her husband also sold their Toyota Camry for a Winnebago and used it to tour around the country until it gave out.
Her twin son Ezra died at two weeks old in 2010, and Price thought returning to music would help her heal. However, continuing to struggle financially took a toll. She told Vice, "It's like, why do you keep going? And I keep asking myself that. 'Why are you doing this? You're not making any money. You're losing money. You're spending a lot of time away from home.' But there's something in your brain that tells you to keep doing it."
Price pawned her wedding ring, but got it back. "My husband was gonna sell the car, and I tried to talk him out of it because it seemed like such an irresponsible thing to do, again," she told Vice. "But I'm so glad that he did." The years of hustle have paid off.