Lena Dunham Defends Taylor Swift For Staying Silent On Politics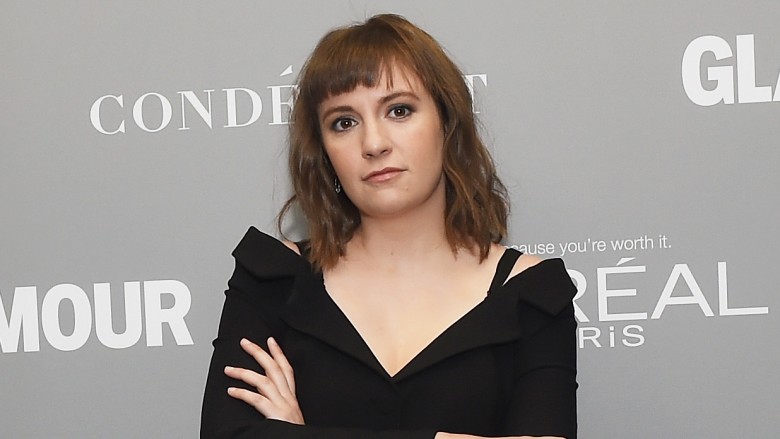 Getty Images
Lena Dunham is all about her girls—and if you come for them, she won't stand for it. In an interview with Rolling Stone, Dunham defended her friend Taylor Swift against critics who felt that she should have spoken up about her beliefs regarding the 2016 presidential election. The Girls creator explained how celebrities need to be careful about what they share with the public: "I just think everyone has to do it their way. When I was lesser known, I was like, 'Who could not share their opinion?' Then I found out that when you talk about politics, people straight up tweet you the floor plan of your house and say they're coming to your house. You have to f****** watch it because people are nuts."
Swift received considerable heat from her fans who wanted to know who she'd be voting for in the presidential election. The "Shake It Off" singer has, in recent years, centered her image—and thereby, her brand—on female empowerment, forming a "squad" from her seemingly endless list of Hollywood A-lister friends. As a result, some people thought that Swift might publicly endorse Hillary Clinton, or, at the very least, denounce the sexist and misogynistic actions and speech of then-candidate Donald Trump.
All fans received, however, was an Instagram of Swift outside the polls and a caption urging people to vote.
Dunham herself had no trouble finding her voice during the election season. Dunham joined Clinton's campaign in April 2016—promoting the pant suited Democratic presidential candidate in a Funny or Die video and even campaigning on behalf of the former first lady leading up to the election. She even got the chance to interview Clinton for her popular newsletter, Lenny Letter.
While Dunham has no qualms about weighing in about her political beliefs, it seems we'll all be waiting to learn about Swift's. Or maybe it's time to accept that this is another narrative Swift wants to be excluded from.