Survey Reveals How Many People Wouldn't Trust These Celebrity Chefs In Their Kitchen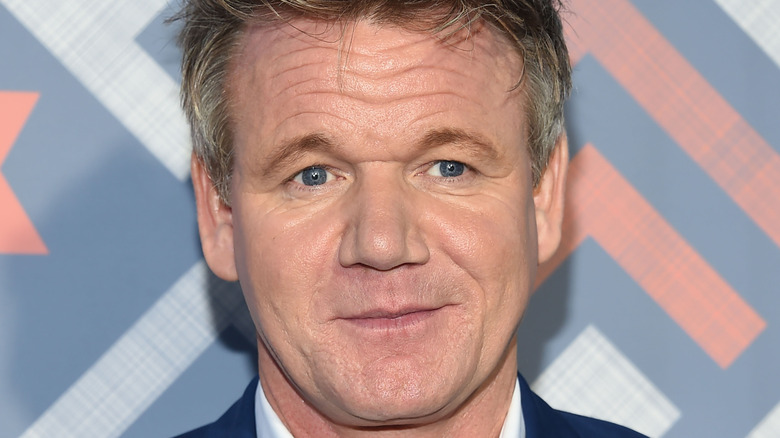 Shutterstock
Obviously, the celebrity chef everyone should want to take over their home kitchen is "The Barefoot Contessa" Ina Garten, a woman who clearly knows how to throw a party. But what about the celebrity chefs you wouldn't let anywhere near your stovetop? Nicki Swift decided to poll the room on which star chefs you simply do not trust in the kitchen.
Is it Gordon Ramsay, Bobby Flay, Guy Fieri, Rachael Ray, Giada De Laurentiis, or someone else entirely? All of these stars have wildly different styles of cooking (not to mention personalities), but they do all have real experience cooking and working in restaurants. Yes, even mayor of Flavortown Guy Fieri.
So who do you think should actually stay out of the kitchen? Rachael Ray and her "sammies"? Giada De Laurentiis and her occasional Italian mispronunciations? What about Gordon Ramsey and Bobby Flay's acerbic personalities — or Guy Fieri's own larger-than-life persona? Here's how everyone voted.
Looks like the 'idiot sandwich' does not sit well with people
And the winner of Nicki Swift's least favorite celebrity chef competition is...
Gordon Ramsay with just over 22% of the vote. Coming in hot in second place is Guy Fieri at 20.70%, followed by Giada De Laurentiis and Rachael Ray neck-and-neck at about 17%. Bobby Flay brings up the rear with just 13.28% of the vote (have his cheating rumors been forgotten)? Nearly 10% of respondents opted to write in their own answers.
Now, we want to know what Ramsay did to earn so much distrust. It's possible no one wants Ramsay in their kitchen not because he's a terrible chef, but because he's most famous for yelling at contestants on his reality series "Hell's Kitchen." (Although it's important to note that the whole "idiot sandwich" meme actually comes from a sketch on "The Late Late Show With James Corden.") So if it's just that you're a little scared of the Michelin-starred British chef, well, that seems fair.