Vanessa Bryant Is Calling Out Nike. Here's Why.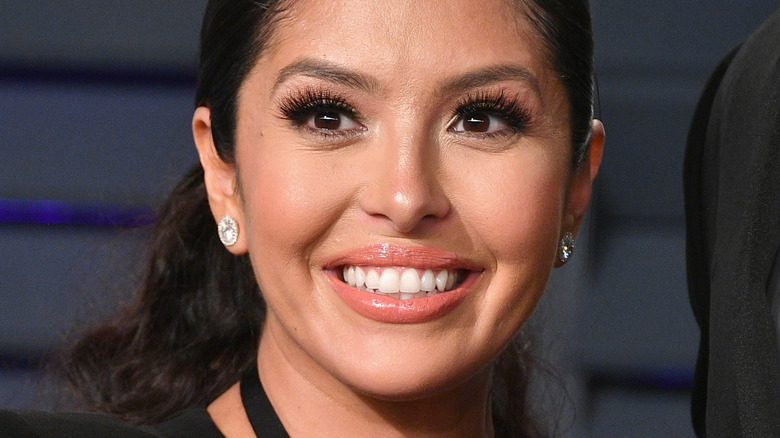 Dia Dipasupil/Getty Images
In 2021, Kobe Bryant's 18-year-long partnership with Nike came to an end. The contract expired, and the late basketball star's estate decided not to renew it. "Kobe Bryant was an important part of Nike's deep connection to consumers. He pushed us and made everyone around him better," Nike said in a statement (via CBS News). "Though our contractual relationship has ended, he remains a deeply loved member of the Nike family."
Vanessa Bryant took to Instagram in April (via CBS News) to confirm the news, adding that Kobe and Nike's offerings were "some of the most beautiful basketball shoes of all time." She continued, "My hope will always be to allow Kobe's fans to get and wear his products, Vanessa shared in a now-deleted post. Since then, photos of Nike's "Mambacita" Kobe 6 Protro had been made in honor of the late Gianna Bryant have leaked. 
The shoes feature a black and gold colorway (inspired by the Mamba and Mambacita Sports Foundation), along with the number 2, Gianna's jersey number. The right shoe comes with Kobe's, while the left one sports Gianna's. The shoes are rumored to be releasing this summer. However, it seems that Vanessa Bryant isn't happy about the sneaker leaking online. Read on for more.
Nike's 'Mambacita' sneaker was made without Vanessa Bryant's approval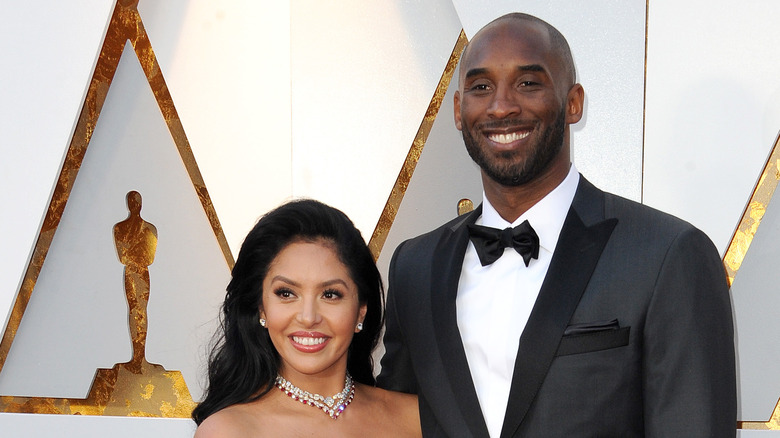 Shutterstock
Not long after photos of Nike's rumored Kobe 6 Protro "Mambacita" leaked (via Input) Vanessa Bryant shared an image of someone holding the sneaker, and slammed the sportswear giant for potentially selling the sneaker. In a June Instagram post, Vanessa explained that she worked on the sneaker along Nike to honor her daughter Gianna but, after Kobe's deal expired, it was put on hold. 
"This is a shoe I worked on in honor of my daughter, Gianna," she wrote. Then, she went on to explain that all of the sneaker details — from the colorway and numbers to the inside pattern and halo details — were picked by herself. "The MAMBACITA shoes are NOT approved for sale," Vanessa continued. "I wanted it to be sold to honor my daughter with ALL of the proceeds benefitting our @mambamambacitasports foundation but I did not re-sign the Nike contract to sell these shoes." 
Then, she called out Nike for making the shoes in the first place, as well as not sending her or her daughters a courtesy pair. "I do not know how someone else has their hands on shoes I designed in honor of my daughter, Gigi and we don't," she wrote. "I hope these shoes did not get sold. @nike." So far, Nike has yet to respond. Stay tuned for updates.