How Much Is Jon Randall Worth?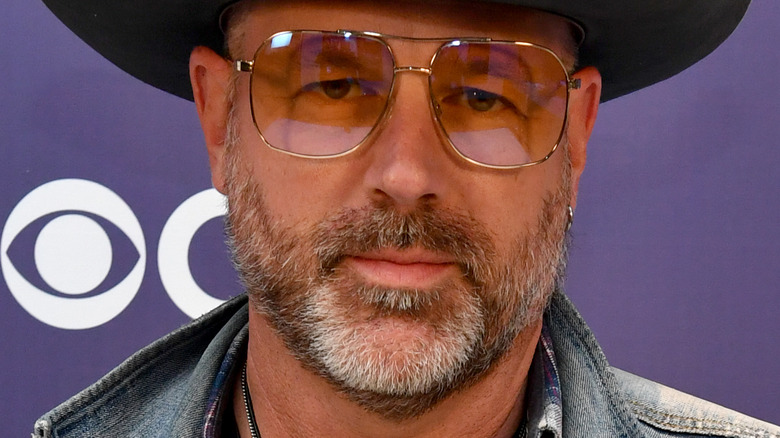 Jason Davis/Getty Images
Jon Randall is a mainstay in the country music scene and has racked up an impressive slew of award nominations throughout his career: four Grammys, five ACMs and four CMAs, per his website. He's also set to release an album in September, his first solo record in more than 15 years.
Before he took the world by storm with his songwriting and musical talents, Randall moved to Nashville from Dallas when he was a teen, according to The Boot. He hit the ground running as a guitarist in Emmylou Harris' Nash Ramblers band, per his website. Randall wasn't lacking in the talent department, as he won his first Grammy for their "Live at the Ryman" album.
Randall spoke highly of his time in the band, revealing the wisdom Emmylou Harris imparted on him. "I learned to be very open-minded musically," he told Billboard in April. "She gave me a great piece of advice: 'You just have to make your music the way you make your music and let it live or die. It'll find where it's supposed to go. And if it doesn't, at least you did it on your terms.'"
It's clear that Randall has enjoyed plenty of success, but fans might wonder if his bank account reflects that. Keep reading to see how much he's worth.
Jon Randall is worth more than you think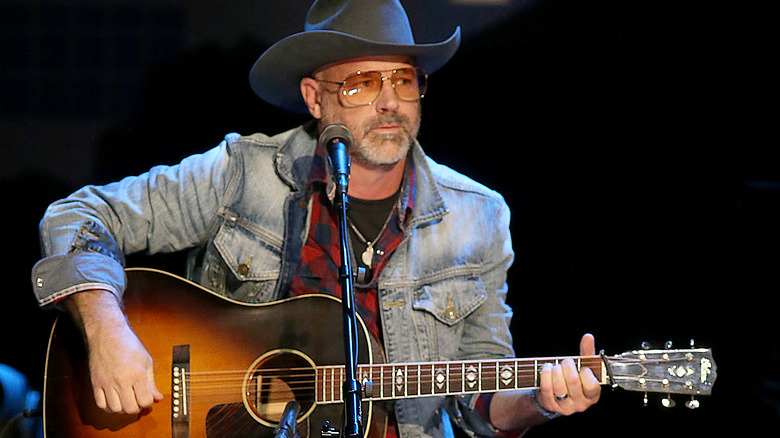 Gary Miller/Getty Images
Jon Randall is worth an estimated $17 million, per Idol Net Worth. Although he amassed quite a fortune, his early days weren't easy. "When I moved to Nashville, it was to be a songwriter — and I did everything BUT that," he said (via Last.FM). "At first, I took jobs as a sideman because I had to eat. Nobody was going to give a song-publishing contract to an unknown. But then ... traveling became a way of life."
From 1995-2005, Randall released four solo albums, "What You Don't Know," "Cold Coffee Morning," "Willin'" and "Walking Among the Living," per his website. His albums were well-received by critics, but songwriting is his true passion. He's worked with artists like Maren Morris, Blake Shelton, Reba McEntire, and Dierks Bentley, among others. It's looks like everything Randall touches turns to gold!
Randall also collaborated with Miranda Lambert and John Ingram to release "The Marfa Tapes" on May 7, a collection of 15 songs recorded under the starry night skies of the southwestern Texas locale. Randall loves the concept, telling The Tennessean: "I was like, 'I know where we can run away to and no one can find us.' ... It's all magical because it's the three of us and our friendships." Their song "Tin Man" was not only nominated for a Grammy, but won the 2018 ACM Song of the Year award, per Randall's website. It looks like he'll enjoy a windfall with "The Marfa Tapes."