The TLC Show Fans Think Is Totally Fake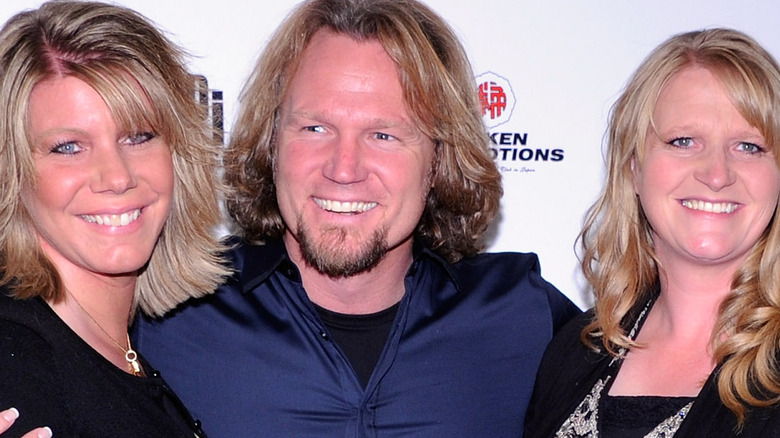 Ethan Miller/Getty Images
For a network that's supposed to be focused on documentary series, people sure don't believe that the shows on TLC are always keeping it 100. Just having an unusually large family isn't enough on its own to make good TV, and lots of viewers believe that the drama of programs like "Outdaughtered" and "Sister Wives" is totally manufactured. Well, we wanted to find out from the fans which TLC show people thought was a complete fraud, so Nicki Swift conducted a survey asking viewers to choose the fakest TLC series from among six of the network's biggest, oddest, loudest ... and fascinating families.
The choices in our survey sent to 637 participants across the country were "Welcome to Plathville" — about the conservative Plath family raising nine blonde children in rural Georgia to shelter them from the modern world — "Outdaughtered" — which follows Danielle and Adam Busby, eldest daughter Blayke, and their set of all-girl quintuplets — "The Family Chantel" — a "90 Day" spinoff focused on one of the series' most over-the-top figures and her family — "Sister Wives" — which follows a Mormon man named Kody and his four wives — "Counting On" — about the eldest of the 19 Duggar children – and "Sweet Home Sextuplets," about the Waldrop family and their nine children, including a set of sextuplets.
Here's what the poll said!
This show has been accused of fakery in the past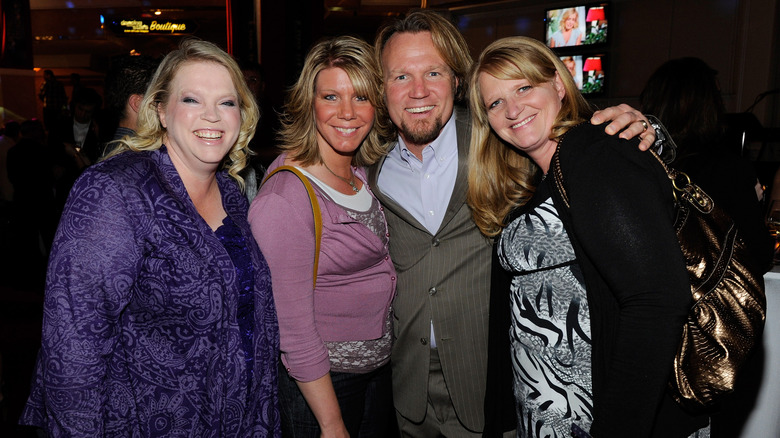 Ethan Miller/Getty Images
As it turns out, Nicki Swift's survey revealed a pretty clear winner in terms of fakeness. And that is "Sister Wives," raking in 32.34% of the total vote. In case you're curious, here's how the rest of the survey shook out: "Welcome to Plathville" got 13.50%, "Outdaughtered" got 15.70%, "The Family Chantel" earned 16.95%, "Counting On" 10.68%, and "Sweet Home Sextuplets" 10.83%.
If you've followed along with any "Sister Wives" behind-the-scenes news at all, this shouldn't come as a total shocker. The show has long been accused of staging drama and scripting plots. It's pretty much an open secret at this point that the show's producers cut and re-edit scenes out of sequence to create more dramatic plot points, for one thing, including rearranging and restaging scenes to make it look like the Meri divorce and sneaky Robyn wedding happened on camera (it didn't), via All About the Tea.
There's also evidence that whole storylines have been made up, especially those that indicate the family has been persecuted for their religion. For example, they were not forced to move out of Utah because of anti-bigamy laws; they had planned the Las Vegas move all along. In fact, it doesn't look like anyone is really going after them for their polyamorous arrangement, per Radar Online. So that's that!